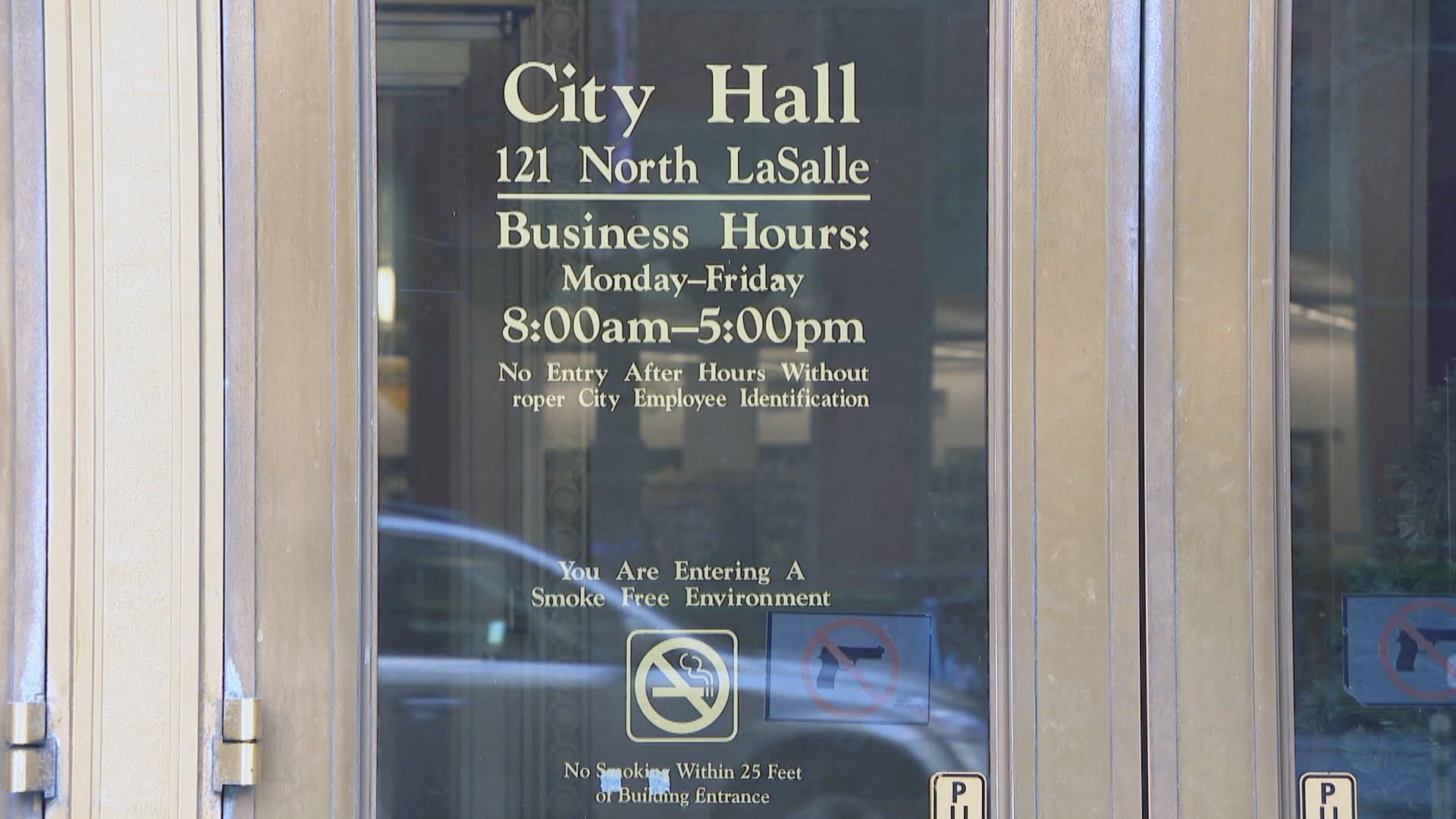 (WTTW News)
The Chicago Board of Ethics fined the indicted former head of the City Club of Chicago $75,000 for violating the city's Governmental Ethics Ordinance by failing to disclose that he lobbied city officials on behalf of three clients, officials announced Tuesday.
Jay Doherty has pleaded not guilty to bribery conspiracy charges that accused him of being part of a scheme to reward those loyal to former House Speaker Michael Madigan with money and jobs in exchange for the powerful lawmaker's support.
With Madigan's backing, state lawmakers passed laws that allowed utility giant Commonwealth Edison to hike electricity rates.
As part of a deferred prosecution agreement, the utility giant agreed to pay a $200 million fine to resolve federal corruption charges.
The indictment alleges that Doherty used his lobbying firm, which performed work on ComEd's behalf, to funnel money to Madigan allies even though they performed little or no work. 
Gabrielle Sansonetti, Doherty's attorney, said her client would have no comment on the fine levied by the Ethics Board.
The Ethics Board acted based on a probe completed on Aug. 13 by former Inspector General Joseph Ferguson, according to a statement from the board. That investigation concluded that Doherty "violated the ordinance on three occasions by lobbying on behalf of entities for which the individual had not duly registered as a lobbyist, and on four occasions lobbied but failed to properly report that lobbying activity as required on the quarterly lobbying activity reports."
Documents filed with the Board of Ethics show Doherty ended his registration as a lobbyist on Jan. 4, more than a month after he was indicted along with three others with ties to ComEd and Madigan. Doherty resigned as president of the City Club in December 2019.
Madigan, who was ousted as speaker of the House in January and resigned as chair of the Illinois Democratic Party in February, has not been charged in connection with the allegations and has repeatedly denied wrongdoing.
Doherty lobbied for a single client in 2020, AECOM Inc. Between October and December 2020, he was paid $3,000 to lobby the mayor's office for "help on COVID-19 projects." The engineering firm has won dozens of city contracts, including the one to design and build the new training facility for the police and fire departments.
However, Doherty lobbied the City Council and mayor's office on behalf of nearly a dozen firms, including ComEd, in 2019.
The Board of Ethics determined Doherty lobbied on behalf of three separate clients without ever having registered for those clients. The firms were not named, in keeping with the city's rules.
The city's Governmental Ethics Ordinance calls for lobbyists who violate the rules to face penalties of $1,000 per day, beginning on the fifth day after the unreported lobbying.
Neither Doherty, nor his attorney who represented him in the inspector general's probe, responded to the board's finding in September that there was probable cause to believe he violated the city's Governmental Ethics Ordinance, according to a statement from the board. However, the board did not find probable cause to conclude that Doherty had failed to file activity reports for these clients.
Contact Heather Cherone: @HeatherCherone | (773) 569-1863 | [email protected]
---