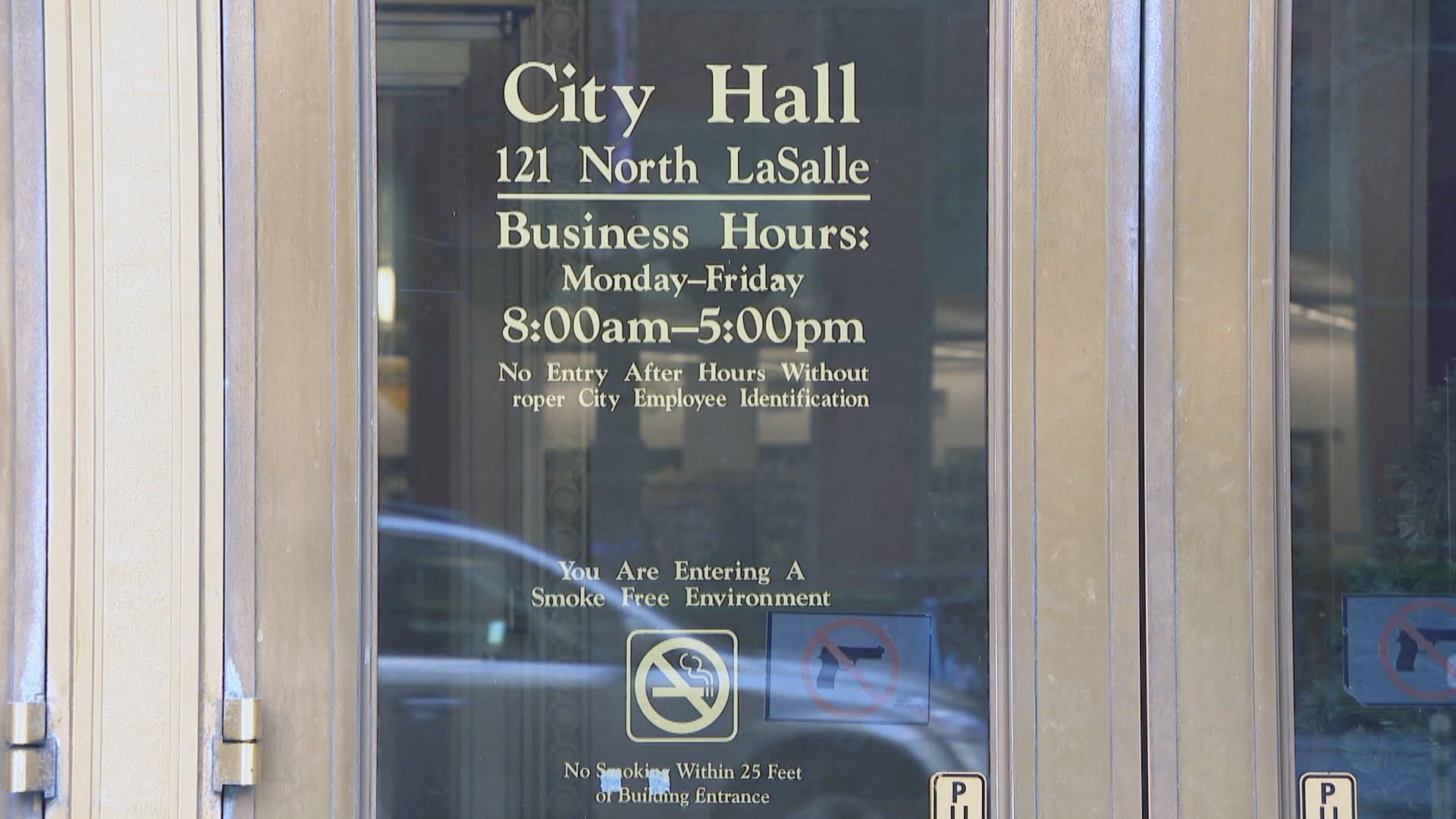 (WTTW News)
Mayor Lori Lightfoot has named one of Inspector General Joseph Ferguson's deputies to replace him on an interim basis.
William Marback, who served as the deputy inspector general for investigations, will replace Ferguson, the mayor announced.
A 21-year veteran of the office of the inspector general, Marback's selection surprised several members of the Chicago City Council, who had expected Deborah Witzburg, the deputy inspector general for public safety, the No. 2 official in the inspector general's office, to serve as the city's watchdog at least on an interim basis.
In a statement to WTTW News, Mayor Lori Lightfoot said Marback's appointment was designed to ensure a "smooth transition." The mayor praised Marback as "a career attorney with a proven track record of unbiased and effective service." "I am grateful for Bill's willingness to step up and lead the OIG during this transitional period," Lightfoot said.
Witzburg has conducted several high-profile audits and briefed City Council committees on their results, while Marback played a behind-the-scenes role in the inspector general's office.
Witzburg's term also expires Friday, but she has agreed to stay on, sources told WTTW News. The deputy inspector general for public safety is appointed by the inspector general and confirmed by the City Council.
A search is ongoing for a permanent replacement for Ferguson, who leaves office after serving as the city's watchdog for 12 years.
In a September letter to members of the City Council brimming with frustration that no action was taken in July or August, Ferguson said the process to replace him and Witzburg in the "best of all worlds will take three to four months from initiation."
First appointed by former Mayor Richard M. Daley in 2009, Ferguson was reappointed twice by former Mayor Rahm Emanuel and saw his office's power expand significantly after the 2014 police murder of 17-year-old Laquan McDonald prompted efforts to reform the Chicago Police Department.
During the past 2.5 years, Lightfoot and Ferguson have been at odds over several issues, most focusing on the city's lagging efforts to overhaul the police department in the wake of Laquan's murder and a Department of Justice investigation that found Chicago police officers routinely violated the constitutional rights of Black and Latino Chicagoans.
The tension between Lightfoot and Ferguson boiled over in February, when the watchdog released a blistering report that found the Chicago Police Department botched nearly every aspect of its response to the protests and unrest triggered by the death of George Floyd on May 25, 2020.
That failure, which Ferguson laid at the feet of Lightfoot and Chicago Police Superintendent David Brown, undermined efforts to rebuild the community's trust in the department, according to his report.
Contact Heather Cherone: @HeatherCherone | (773) 569-1863 | [email protected]
---