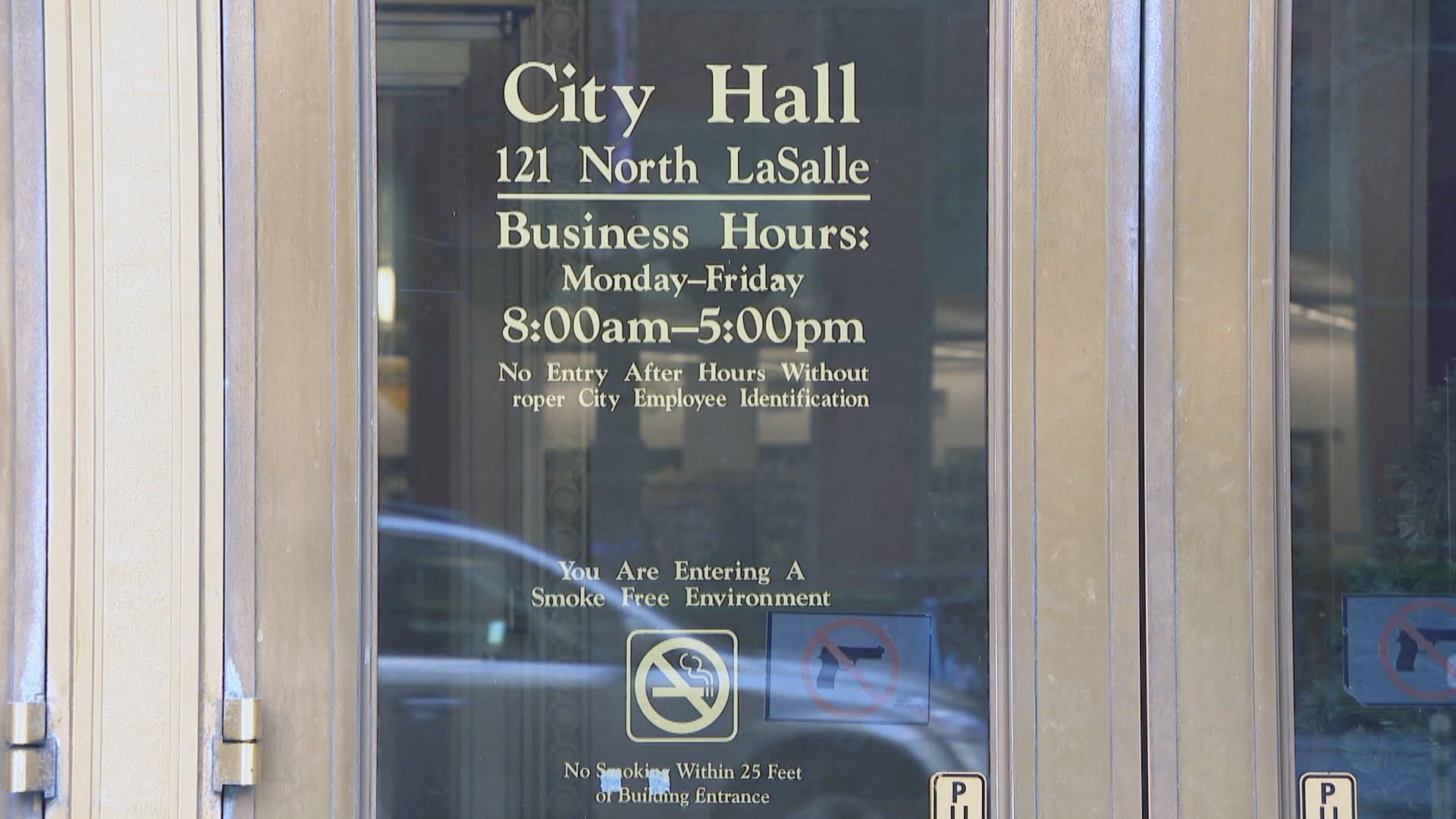 (WTTW News)
More than two months after Inspector General Joseph Ferguson announced he would leave office on Oct. 15, the Chicago City Council on Friday finally took the first steps toward finding his replacement as the city's watchdog.
Even though Ferguson reminded Mayor Lori Lightfoot and members of the City Council on July 1 that his third term in office was due to expire Oct. 15 and urged them to immediately start a national search to find his successor, officials took no action until Friday.
The Ethics and Government Oversight Committee voted unanimously to advance the picks made by Chair Ald. Michele Smith (43rd Ward) to serve on the five-member search committee. A final vote by the Chicago City Council is set for Monday.
Smith tapped Walter Katz, who served as deputy chief of staff for public safety under former Mayor Rahm Emanuel, and Cara Hendrickson, who helped craft the consent decree that requires the Chicago Police Department to implement a series of reforms in her role as the head of the Public Interest Division in the Illinois attorney general's office.
Hendrickson is now the executive director of Business and Professional People for the Public Interest, known as BPI.
Smith's picks reflect that much of the watchdog's work has centered in recent years on efforts to reform the Chicago Police Department in the wake of the 2017 investigation by the Department of Justice that found the department routinely violated the constitutional rights of Black and Latino Chicagoans.
Lightfoot's picks for the commission are Margaret "Peggy" Daley, a former member of the Cook County Board of Ethics; Rita Fry, who served on the Chicago Police Board and as the Cook County Public Defender and Jose Tirado, who now works in the cannabis industry after serving as one of the leaders of the Chicago Police Department, according to a letter sent by Lightfoot to Smith Thursday that was obtained by WTTW News.
Lightfoot's spokesperson declined to confirm her picks for the search committee in response to a request for comment from WTTW News.
The term of Deborah Witzburg, the deputy inspector general for public safety, also expires Oct. 15. That position is appointed by the inspector general and confirmed by the City Council.
In a letter sent Monday to the City Council, Smith and Rules Committee Chair Ald. Michelle Harris (8th Ward) acknowledged that the process of replacing Ferguson had been significantly delayed.
"Unfortunately, we were unable to attend to this process until now because of the press of other City Council business throughout July," Smith and Harris wrote.
The members of the committee, who must be confirmed by the full City Council, are unlikely to be able to complete its work before Ferguson's term expires in 28 days. 
Smith said she and Ethics Committee Chair Vice Chair Ald. Matt Martin (47th Ward) planned to ask Ferguson to "appoint an acting inspector general from his current staff to act in his place while the selection process is underway."
In a letter to members of the City Council brimming with frustration that no action was taken in July or August, Ferguson said the process to replace him and Witzburg in the "best of all worlds will take three to four months from initiation."
That means an interim or "carryover" inspector general will likely have to serve until December or February, Ferguson wrote. The inspector general did not rule out staying on until a permanent watchdog can be selected by the mayor and confirmed by the City Council.
"Some such step or combination of steps may provide to all affected parties, including the public, that the office will operate independent of political and other institutional influences until a term-protected [inspector general] has been duly selected, nominated, confirmed and installed in office some months out," Ferguson wrote.
First appointed by former Mayor Rahm Emanuel in 2009, Ferguson is winding down his time in office with a long list of pending issues, at least some of which will end up in his successor's inbox.
At the top of that pile will be implementing the federal court order requiring the Chicago Police Department to change its operations. The city has missed nearly 40% of the deadlines included in that agreement.
In addition, the City Council has failed to act on Ferguson's recommendation that they green light a database of Chicago police misconduct files to regain the trust of Chicagoans by being transparent about wrongdoing by officers.
In addition, Ferguson has been probing for nearly eight months the botched raid in February 2019 that left Anjanette Young handcuffed while naked and pleading for help. Ferguson said the probe would focus on "possible misconduct" by city officials, including those in the mayor's office. It is unclear when that probe will be completed.
Contact Heather Cherone: @HeatherCherone | (773) 569-1863 | [email protected]
---