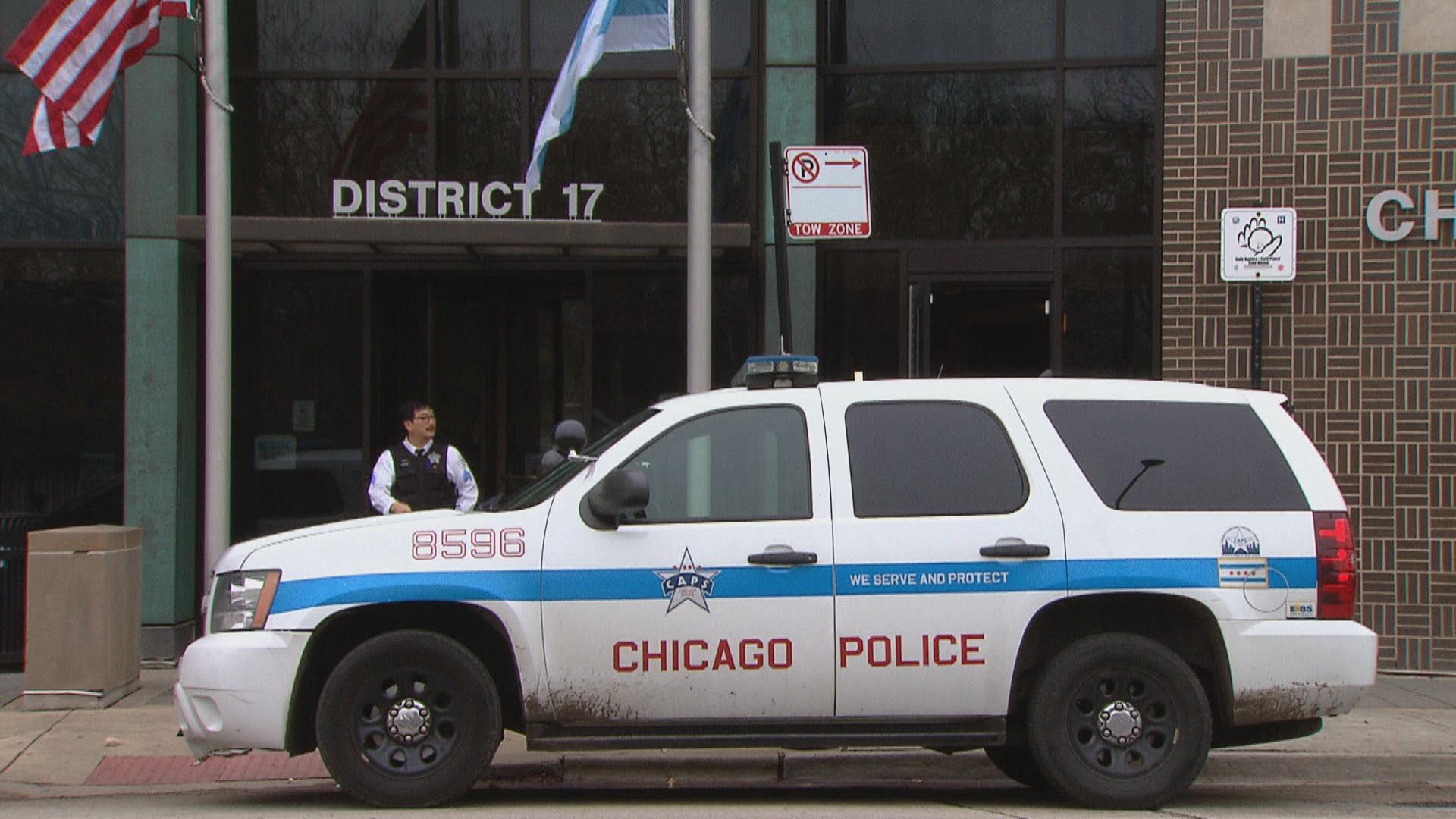 (WTTW News)
A measure that grants the Chicago Police Board the power to overrule the Chicago Police Department and remove a Chicagoan from an under-development gang database advanced Wednesday — even though it is not clear when that system will be up and running.
The vote by the City Council's Public Safety Committee sends the measure to the full City Council on Thursday for a final vote.
Even though Ald. Roderick Sawyer (6th Ward) and Ald. Matt Martin (47th Ward) were the only committee members to vote against the change, several alderpeople questioned why they were being asked to give the Police Board new powers when it is not clear how the new database will operate.
"I still have a lot of questions about what it is going to look like," Sawyer said of the new database dubbed the Criminal Enterprise Information system.
The committee's focus on how those included in the database can appeal and be removed from the system is premature because it is not clear what criteria will be used to add Chicagoans in the first place, Sawyer said.
"This is putting the cart before the horse and we haven't even seen the horse," Ald. Andre Vasquez (40th Ward) said.
In July, police brass promised officials the new system would be up and running by September, but Superintendent David Brown said earlier this month that there was no clear date for the new system to be operational.
If the City Council approves the change, Police Board President Ghian Foreman said he will start drafting the rules that will govern the appeal process. However, Foreman told alderpeople that he was not certain whether the board would need to hire more staff or set up a system to allow those who challenge their inclusion in the database to retain a lawyer at no cost.
Those questions will only be answered when the size of the database becomes clear, Foreman said.
"Without knowing that, we have no way of knowing what the process would look like," Foreman said. "Will it be a drought or a flood? We don't have a way of knowing at this point."
Police Board Executive Director Max Caproni said the board will publish as much information as possible about what appeals are granted or denied to ensure their decisions are transparent.
Ald. Harry Osterman (48th Ward) said he has "very significant concerns" about the new database.
"We're setting up an appeal system when I don't think my colleagues and I fully grasp the intent of what CPD is looking to do with this new system," Osterman said.
An April 2019 audit by the office of Inspector General Joseph Ferguson determined the city's gang databases were a "deeply flawed collection of gang data, with poor quality controls and inadequate protections for procedural rights."
A follow-up audit released in March found that the Chicago Police Department "continues to collect and rely upon data that it has acknowledged is seriously flawed."
Police officials have defended their decision to continue to use the flawed database, saying the list of individuals' gang affiliations helps prevent "retaliatory violence" and gives officers a chance to "get ahead of the next crime."
Approximately 95% of the at least 134,242 Chicagoans listed as gang members by the CPD are Black or Latino, Ferguson's April 2019 audit found. Individuals were entered into at least one of 18 databases when they admitted to gang affiliation, wore or used gang emblems, tattoos, hand signals or other symbols, or were identified by an officer "with special intelligence" on gangs. 
It is not clear whether only those arrested will be added to the new database and listed as a gang member. 
People could have been added to the under-development database if two or more additional criteria are reached, including wearing clothing with gang emblems, having a tattoo of a gang insignia or being referred to as a gang member in the court record of a criminal charge, according to a previous version of the department's gang database policy that was removed from the Chicago police website.
Once someone is added to the database, police officials must notify them and they can appeal the designation. Police officials have 90 days to act on that request, and if they reject it, they have to provide the person with the evidence used against them. That denial can be appealed to the Chicago Police Board for a final decision, according to the previous version of the policy. 
People in the database will be removed automatically after five years if they have not been convicted of a gang-related crime, officials told alderpeople in July.
Mayor Lori Lightfoot has said the data will be off-limits to Immigration and Customs Enforcement, schools, licensing agencies and housing agencies.
Police officials agreed this fall to change the way the departments tracks Chicagoans suspected of being affiliated with a gang as part of the resolution of a class-action lawsuit in September 2020. 
As part of the lawsuit's resolution, the police department agreed to publish data about those added to the new database and tagged as gang members, including their age, race and reason for inclusion, according to court records. 
The department also agreed to publish information about how many people are added to the gang database, how many people appeal that designation and how many of those appeals are granted and denied.
In addition, police officers will no longer fill out "gang arrest" cards and submit that information as justification for adding someone to the database, according to the agreement resolving the lawsuit. Those cards contained unreliable information and were disproportionately used to tag Black and Latino Chicagoans as gang members, according to Ferguson's original audit.
That data will be "walled off," and no members of the police department will be able to access it. If that data is accessed through the department's Citizens and Law Enforcement Analysis and Reporting, or CLEAR, database, it will be tagged with a disclaimer that any gang membership information had not been verified, according to the settlement.
However, Commander Sean Loughran told alderpeople during the department's budget hearing earlier this month that part of the delay in getting the new database up and running was due to the time consuming task of "vetting legacy data."
Contact Heather Cherone: @HeatherCherone | (773) 569-1863 | [email protected]
---