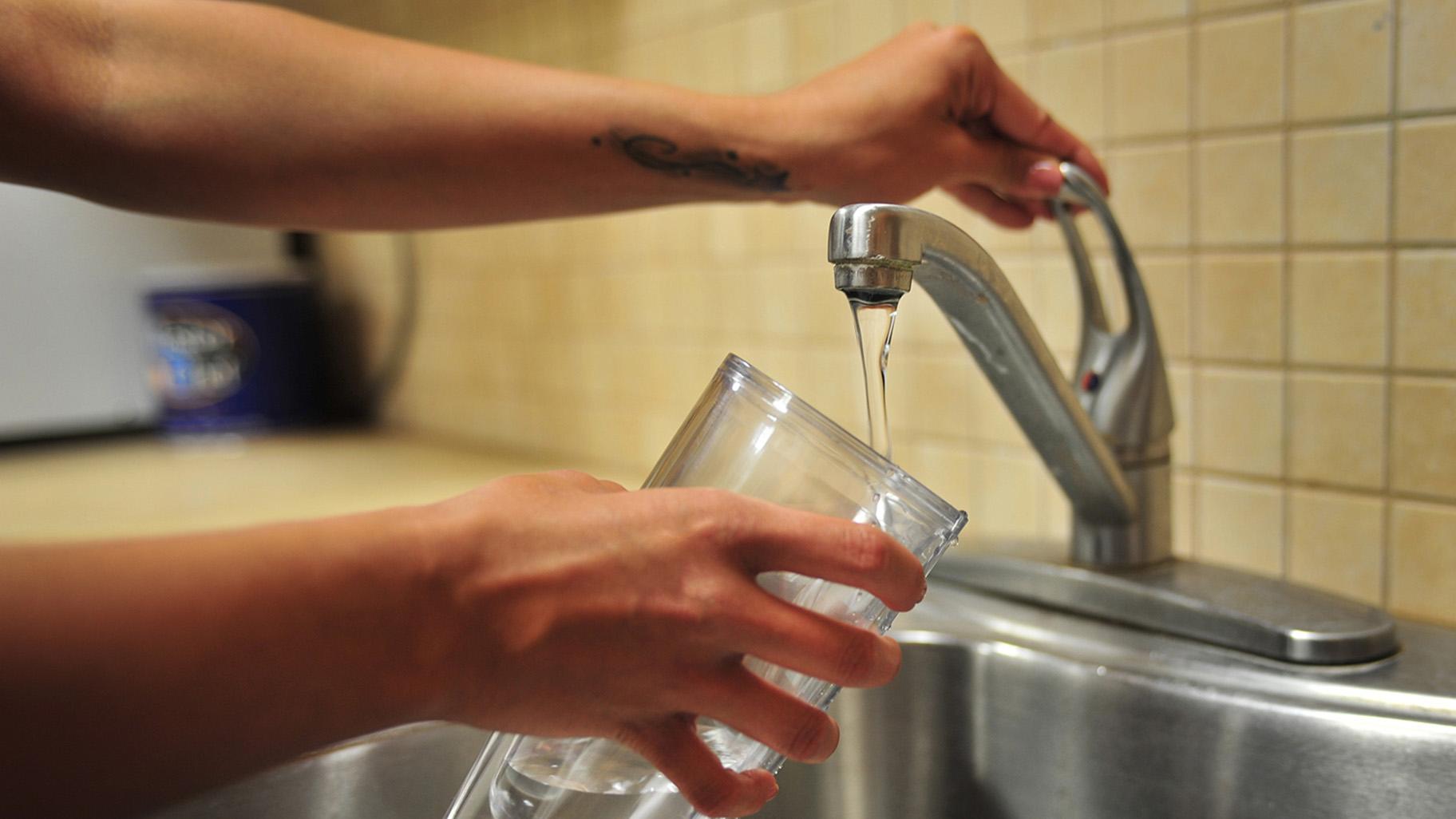 (U.S. Air Force photo by Airman 1st Class Alexxis Pons Abascal)
The commissioner of the Chicago Department of Water Management told members of the Chicago City Council on Friday that it was "quite impressive" that city crews had replaced 10 of the approximately 400,000 lead service lines responsible for contaminating Chicagoans' tap water in 13 months.
Andrea Cheng, appearing before the City Council's Budget and Government Operations Committee to detail the department's proposed budget of $331.2 million in 2022, acknowledged that "doesn't sound like much, but when you think about the fact that we've never done it before, it's actually quite impressive."
In September 2020, Mayor Lori Lightfoot unveiled a plan to remove 650 pipes in 2021.
Cheng, tapped by Lightfoot to replace former Commissioner Randy Conner as the head of the water department, said that officials planned to quickly award a contract to remove lead service lines from as many as 740 homes and two-flats owned by low- and moderate-income neighborhoods with $15 million in federal grants.
Lead service lines connect approximately 400,000 Chicago homes with water mains buried under city streets — more than any other American city — because officials required that lead pipes be used to funnel water to single-family homes and small apartment buildings for nearly a century. 
Federal law banned the use of lead pipes in 1986, when it was discovered that they could cause brain-damaging toxins to leach into the water. 
There is no safe level of lead in drinking water, according to federal officials. Lead is a neurotoxin and can be especially damaging to children and pregnant women.
City officials estimate that it will cost $15,000 to $26,000 to remove lead service lines from each home or two-flat in Chicago, or $8.5 billion in all.
The program did not begin accepting applications until March to replace lead service lines for households that earn less than less than 80% of the area's median income, or $74,550 annually for a family of four, whose tap water in their single-family home two-flat has more than 15 parts per billion of lead.
In July, city officials expanded eligibility for that program to allow any household with children younger than 18 that meets the income eligibility requirements to participate in the program, regardless of whether their home has an elevated level of lead in its drinking water, officials said.
Cheng acknowledged that water officials needed to do a better job generating interest in the program and would redouble efforts to encourage those eligible for the program to apply.
In addition, Cheng said the department would hire an additional 38 workers in 2022 to replace lead service lines when city crews replace or repair the water mains under the street in front of homes, in an effort to minimize the disruption caused by the construction and save money.
A pilot program that was designed to start in 2021 to determine the best way to complete that work has yet to start.
Illinois law will require that Chicago replace homes' service lines as they replace water mains starting in 2023. By then, Chicago will have finished a 10-year effort to replace 880 miles of century-old, cast-iron water mains.
Under another program, homeowners willing to foot the entire bill for the lead service line replacement program would get a list of suggested contractors to choose from to complete the work and would have the fee for the required work permit waived and the approval process expedited, according to the plan.
That would cost the city approximately $3,500 for each lead service line replaced in materials and waived fees, according to the plan. However, that is expected to account for less than 100 lead service line replacements annually, costing the city just $40,000, according to the mayor's September 2020 plan.
The $1 trillion bipartisan infrastructure plan awaiting a vote in the U.S. House of Representatives includes $15 billion to fund lead service replacement efforts.
Cheng also told alderpeople that she expects to have the results of a study of ultrasonic water meters by the end of the year. If that study shows the pilot program was successful, it could allow the city to restart the city's meter installation program.
Meters allow residents to pay per gallon for the water that they use, rather than pay a flat fee.
Lightfoot ordered the installation of water meters in Chicago homes to stop in July 2019 after city officials found elevated levels of lead in more than one in five metered homes they tested — 13 months after officials first learned of the issue.
Lightfoot's order reversed a decision made by former Mayor Rahm Emanuel in November 2018 to continue installing water meters in homes, despite evidence that those homes had elevated levels of the brain-damaging chemical.
A 2013 study by EPA researchers linked the installation of meters and the replacement of water mains to high amounts of the heavy metal in drinking water, because lead pipes that are disturbed by street or plumbing work can release the material into the water supply.
Data gathered as part of a study of 510 Chicago homes in 2019 found that 22% of residences with new water meters had elevated levels of lead, the mayor's office announced. Of those homes, 7.1% had lead levels above the 15 parts per billion action level set by the EPA, officials said.
Nearly 119,000 Chicago homes have water meters, which were touted by city officials as a way to reduce water usage and save money.
Residents with meters in their homes can get a free filter set, which includes a water pitcher and six cartridges to remove lead and register to get their water tested by calling 311 or requesting a free kit online.
However, only 35% of the test kits ordered by Chicagoans are returned to the city for testing, Cheng said on Friday. Efforts are underway to make changes that increase that return rate.
Residents concerned about lead levels should flush or run water continuously for five minutes after it has been stagnant for six hours or more to reduce lead levels and exposure, city officials said.
For more information, visit leadsafechicago.org.
Contact Heather Cherone: @HeatherCherone | (773) 569-1863 | [email protected]
---