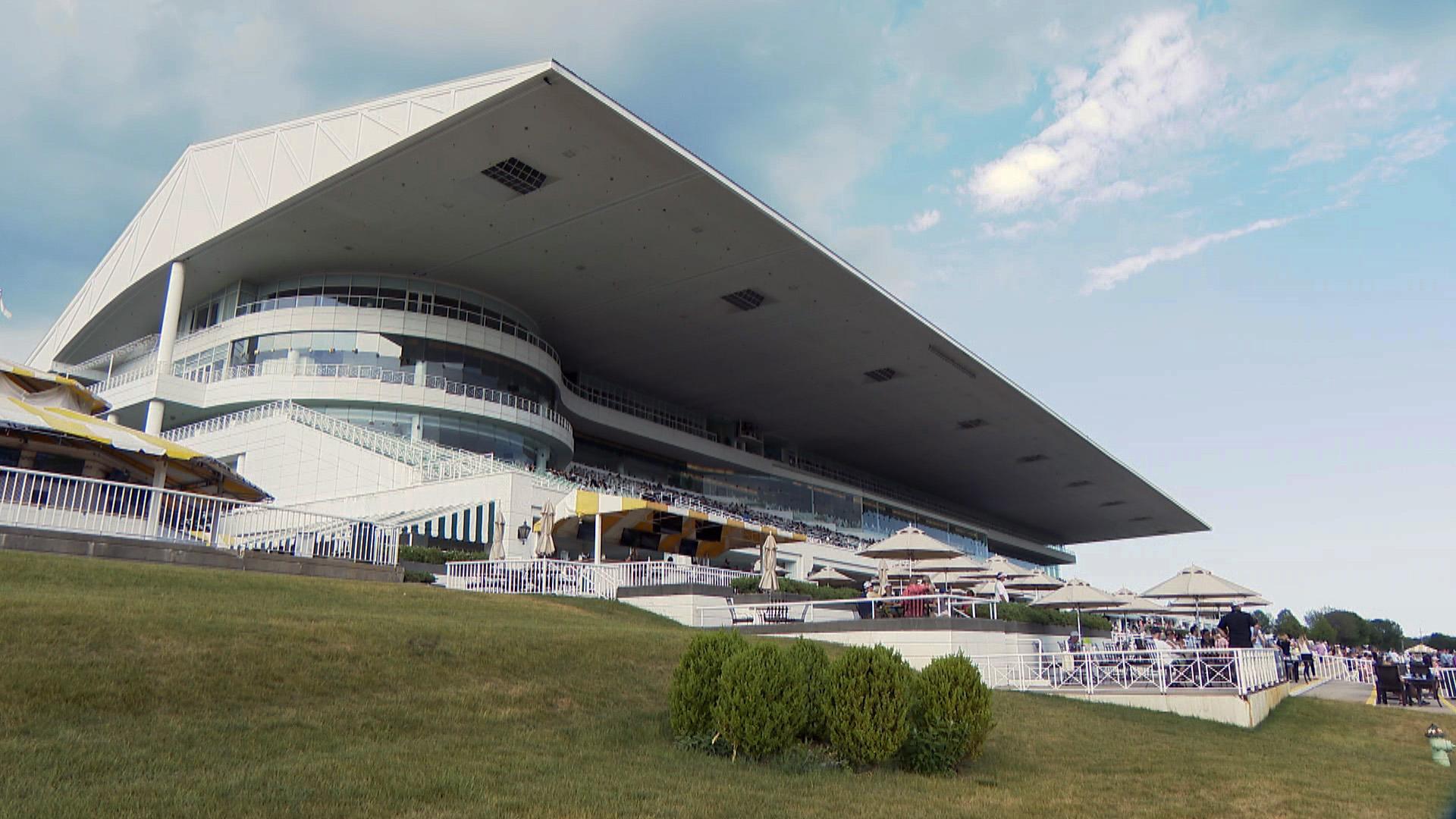 Arlington International Racecourse (WTTW News)
Illinois Gov. J.B. Pritzker said Thursday he'd be disappointed if the Chicago Bears moved from Soldier Field to the suburbs, calling the games at the lakeside stadium a tradition.
"I'm a Bears fan, and I know that it would be disappointing for me if the Chicago Bears moved outside the city of Chicago. I know I share that view with many other Chicago Bears fans," Pritzker said at an unrelated news conference. "There's something about having them in the city and nearby that's attractive to me, and something I care about."
On Wednesday, the Chicago Bears announced they had reached an agreement to buy the former Arlington International Racecourse property for $197.2 million. 
The governor said he's not considering intervening in discussions between the Bears and the city, saying the state is focused on its fiscal situation.
"This is a private business – the Chicago Bears … and I think the Bears and the city of Chicago need to work out their differences in order for us to end up with the Bears staying in the city," Pritzker said.
Mayor Lori Lightfoot on Wednesday vowed to try and reach an agreement to keep the Bears at Soldier Field, but acknowledged that there might not be much she can do to keep the team from leaving.
While the state is not considering any subsidies, the governor said cities will have to make their own decisions about using such funds for a stadium.
If the Bears do move to Arlington Heights, they would be able to develop more than 300 acres around the around the stadium with dining, shopping and entertainment.
When pressed if such a move – that could also pave the way for hosting a Super Bowl or NCAA tournament – made business sense, the governor punted.
"I'm not involved in sports teams. I've never been involved in sports teams. Broadly speaking, I understand why a sports team would want to host a Super Bowl, and I certainly want a Super Bowl for our Chicago Bears, but I can't speak to exactly what is they're looking to do," Pritzker said. "And I can't speak to whether what they want to do can be done in the city of Chicago, and again, I think that's the city engaging with the Bears to come up with a solution."
The Associated Press contributed.
Contact Kristen Thometz: @kristenthometz | (773) 509-5452 |  [email protected]
---