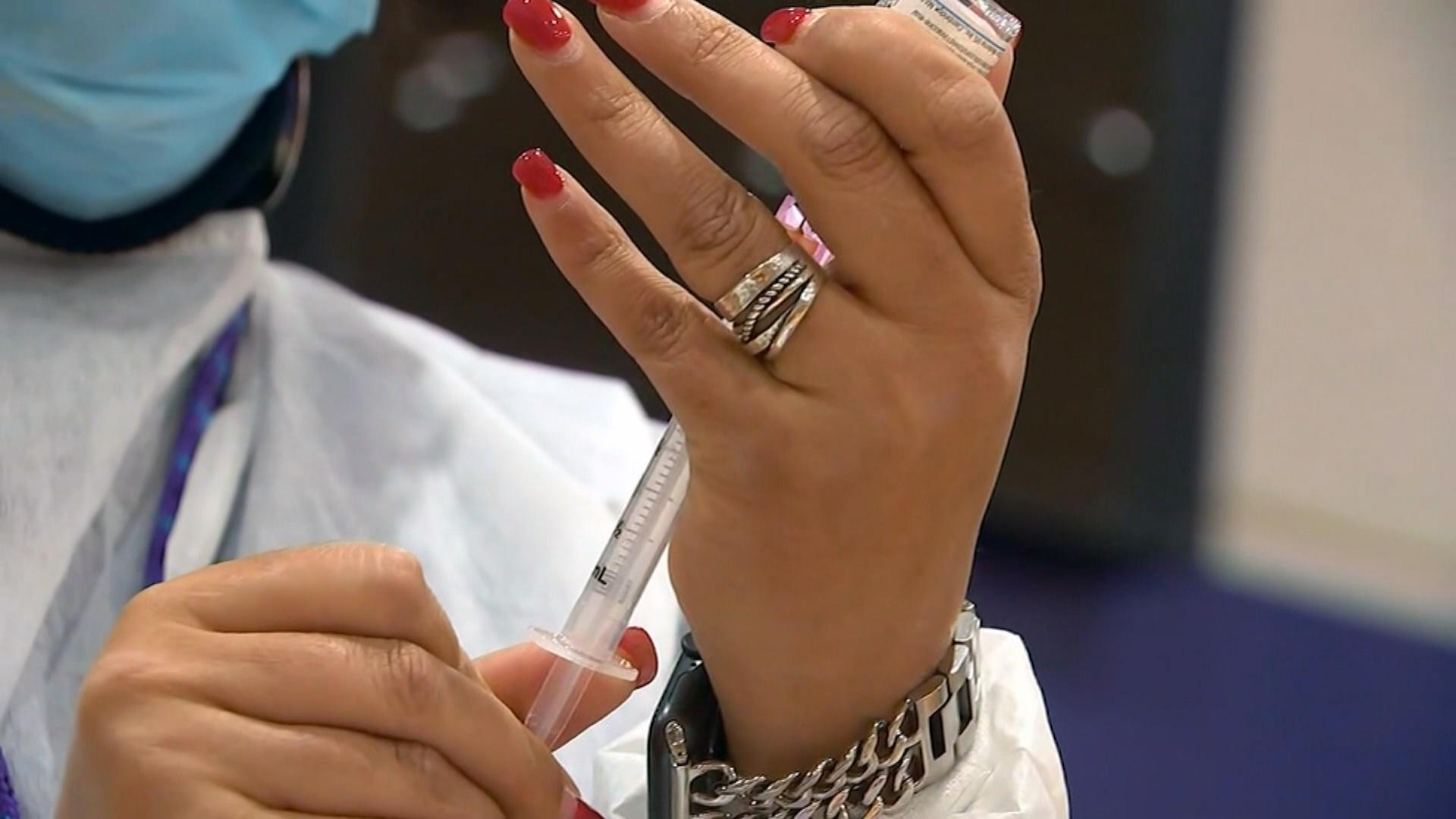 (WTTW News)
Echoing recommendations from the Centers for Disease Control and Prevention, Illinois health officials are recommending COVID-19 booster shots for older adults, as well as front-line workers and people who live in group settings.
"While the vaccines continue to be highly effective at preventing severe illnesses, hospitalization, death, as we learn more about COVID-19 and the science evolves, so too must our recommendations," said IDPH Director Dr. Ngozi Ezike in a statement. "Scientists and medical experts continue to monitor vaccines for waning immunity and how well the vaccines protect against new variants, and across which age groups and risk factors. The information reviewed by the FDA shows that there is clear evidence of the benefit of booster doses at this time."
Late Thursday, the CDC advised that adults 65 and older as well as those living in long-term care settings should receive a booster of the Pfizer COVID-19 vaccine six months after their initial series.
People ages 50-64 with underlying medical conditions should also get a booster shot six months after their initial series, according to the federal agency. Boosters may also be given to individuals ages 18-49 with underlying medical conditions based on an individual's benefits and risks, according to the CDC.
The CDC went against its advisory panel in issuing recommendations that front-line workers be eligible for booster shots. Per the CDC's recommendation, people ages 18-64 who are at increased risk for COVID-19 exposure and transmission because of their occupational or institutional setting may receive a booster six months after their first series, based on their individual benefits and risks.
IDPH recommends vaccine providers prioritize those at highest risk of severe illness among those eligible for boosters.
With the more contagious delta variant circulating and cases of COVID-19 rising across the country, officials say a booster shot will help strengthen protection against severe disease in populations who are at high-risk for exposure to the virus or complications from severe disease.
On Friday, state health officials reported 3,304 new confirmed and probable cases of COVID-19 and 40 additional deaths. The seven-day statewide positivity rate is 2.7%, according to IDPH data. More than 54% of the state's 12.7 million residents have been fully vaccinated against COVID-19, according to state vaccine data.
Currently, the Pfizer vaccine is the only COVID-19 vaccine authorized for booster doses. Officials expect data on the safety and efficacy of booster doses for Moderna and Johnson & Johnson vaccines to be submitted to the U.S. Food and Drug Administration soon.
Contact Kristen Thometz: @kristenthometz | (773) 509-5452 |  [email protected]
---