Young Englewood resident Eric Sanders has spent the summer in local flower farms nurturing seeds into wild, brilliant bloom. He says the work has given him a new perspective on flowers.
"It made me look at the plants and flowers different. Like I take more care of them," said Sanders. "Sometimes when I was younger I'd just pull 'em, but then I'll be like, 'I work at a flower shop now.'"
Sanders and his fellow flower farmers are employees of the Englewood-based farm‐to‐vase florist Southside Blooms.
"Making bouquets and the process of how the flowers grow, like learning how to plant them, seeing them grow from the seeds and then they come up to real flowers, that's what I really like about the process," Sanders said.
READ: Flower Power: Farm-to-Vase Movement Takes Root on Chicago's South and West Sides
Most flowers have to travel a long way before they make it to a bouquet. Southside Blooms flowers get their start in farms dotting the South and West sides of the city.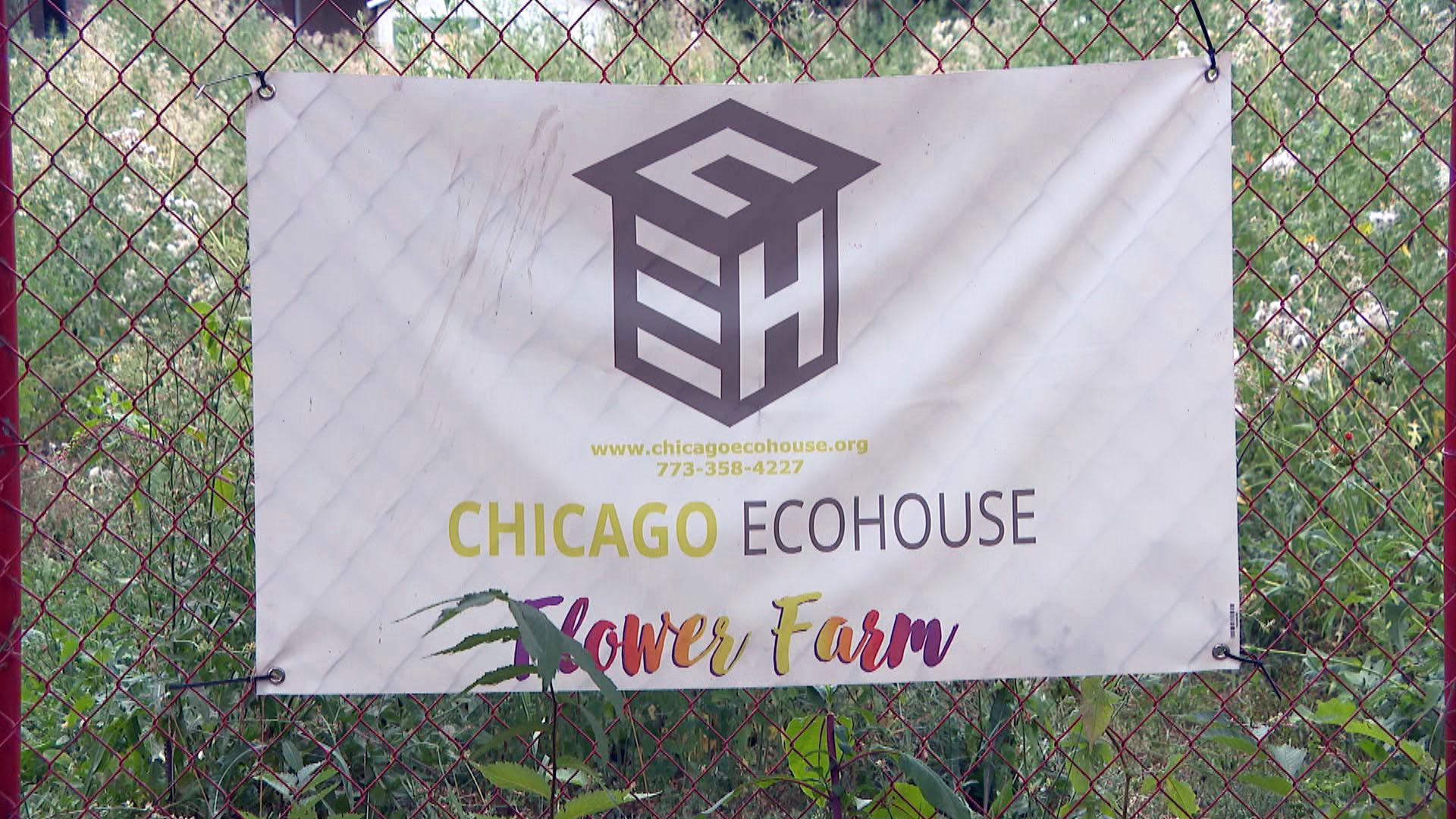 (WTTW News)
"In the floral industry, 80% of the flowers actually come from overseas and two-thirds of that's coming from Central and South America," said Quilen Blackwell, president and founder of the nonprofit Chicago Eco House, which operates Southside Blooms. "So when we're growing flowers right here in the city, right here where people are buying it, we're cutting off a lot of those lengthy transportation networks. When you buy local, you buy from a local farmer, you're helping to really improve the environment and take a big chunk out of what otherwise would be sustaining a pretty dirty industry overall."
Southside Blooms plants its flower farms in formerly vacant lots, a practice that farm manager and engineer Cade Kamaleson says is central to their ecological mission.
"The general process that we take in creating a flower farm, we have a focus on rejuvenating the soil," Kamaleson said. "So we get compost from the city, and then on the grass on the pathways, we generally have clover or just grass as a cover crop to help. Clover specifically is a nitrogen fixer and that helps rejuvenate the nutrients in the soil. We don't use any pesticides or herbicides. So by nature of doing that we have a lot of natural, local plants here. So we get a lot of biodiversity and insect life. We see all sorts of flies, crickets, butterflies and all sorts of bees."
It's not just the soil they're seeding. They're also helping local youth grow job skills – from working in the farms to creating and delivering finished bouquets to customers – with paid work.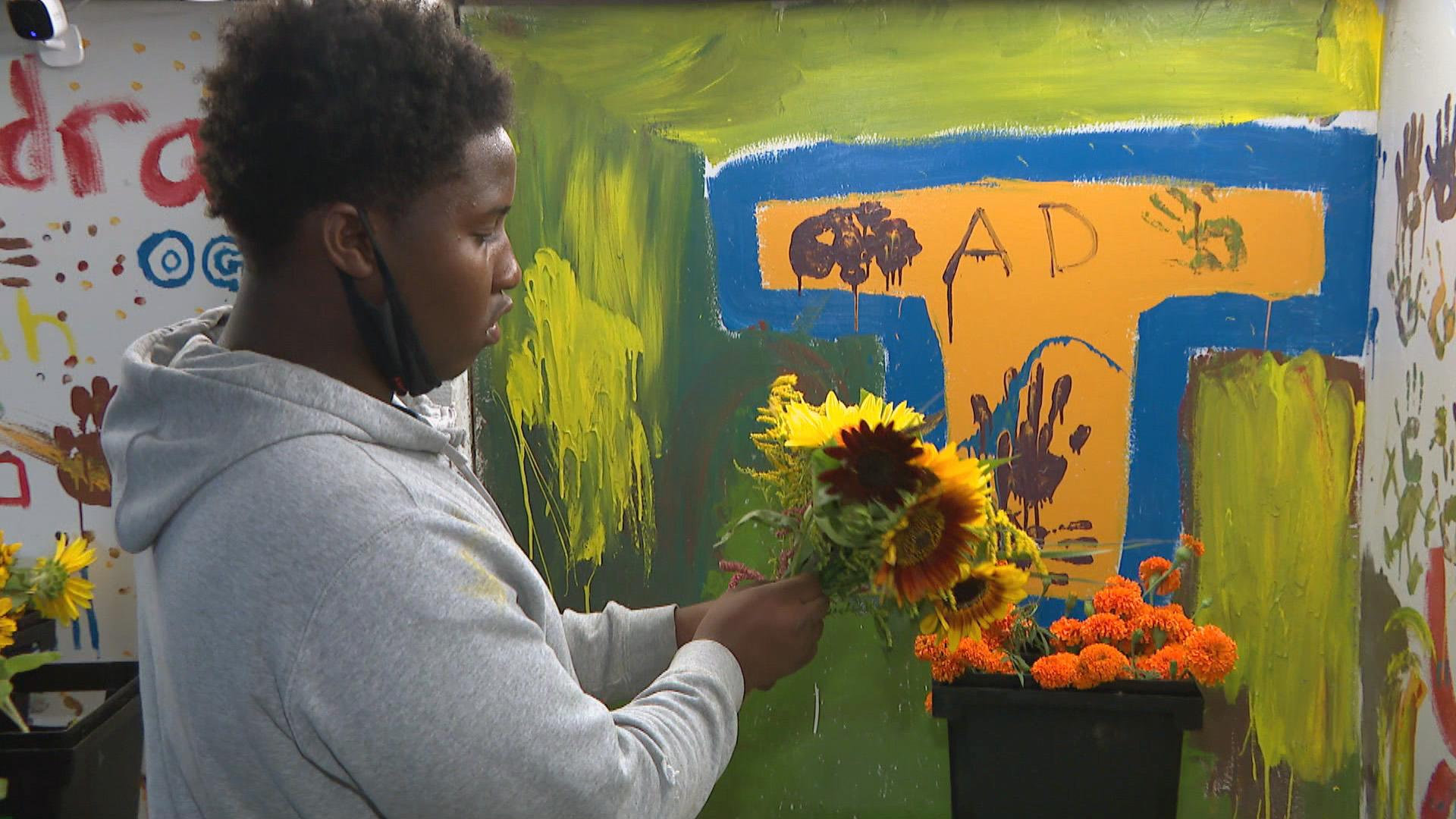 A young flower farmer creates a bouquet at Southside Blooms. (WTTW News)
"Firstly, they're learning soft skills, so we definitely emphasize showing up on time, how to handle conflict resolution, a professional environment, professional communication, all those things," said Blackwell. "But they also learn hard skills such as how to be a florist, such as how to be a farmer."
"It's very important that these guys are being paid for their work," Blackwell said. "When anybody works, it's really about adding value. It's about contributing. Our guys do have a lot to add. They have a lot to contribute."
"I don't think any of them expected to be making bouquets," said Kamaleson. "When they see they actually have a knack for it and be like considering, maybe you should be a florist and that be an opportunity for them to pursue – it's really cool to watch them see the ways that they actually have skills to bring to the table rather than just being workers."
Blackwell believes Southside Blooms can help grow a better future for Chicago by adding value to its neighborhoods — literally.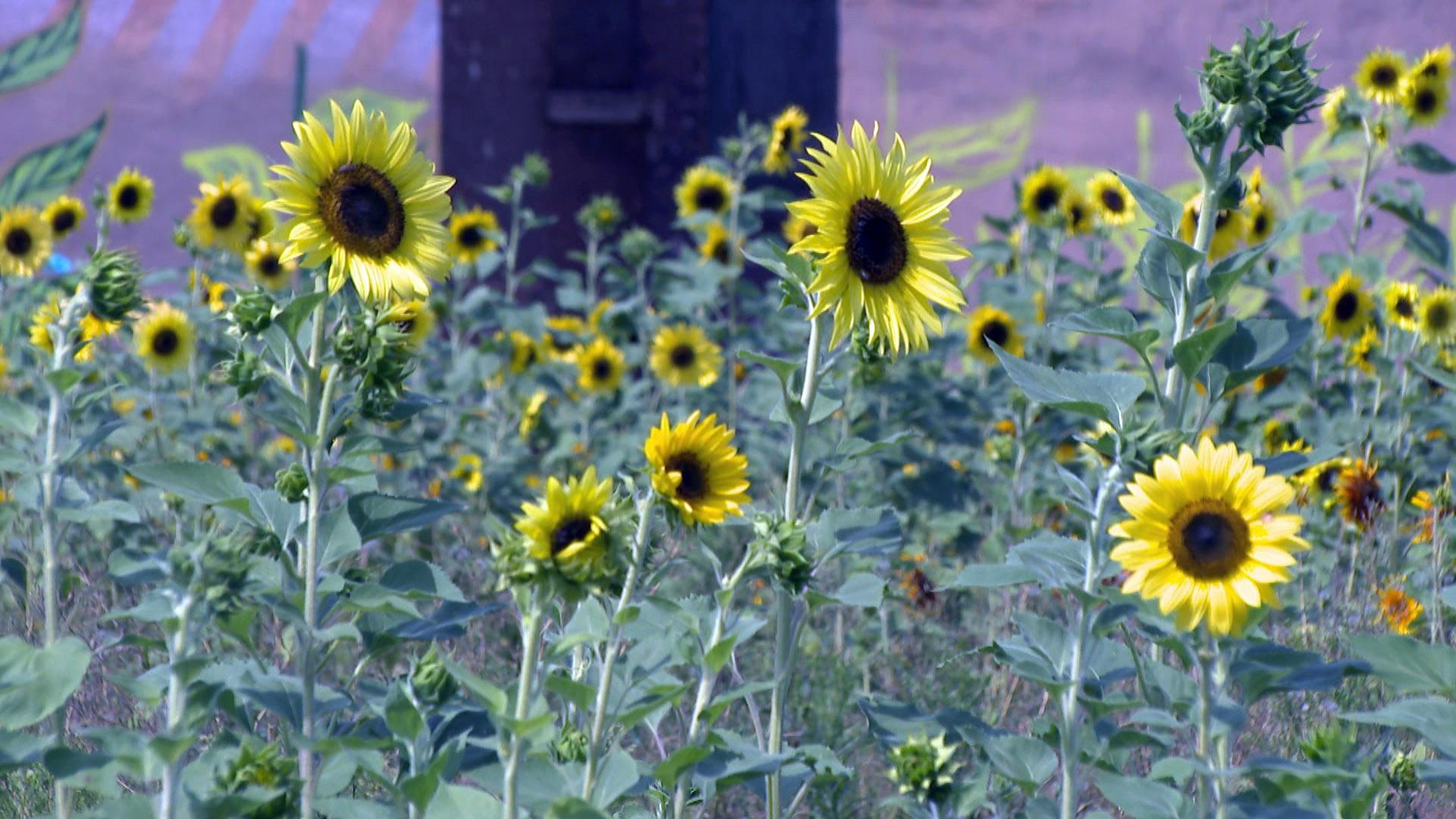 (WTTW News)
"The flower industry's a $35 billion a year industry," he said. "So imagine if 80% of all that money currently going overseas stayed right here in places like Englewood and Woodlawn and West Garfield Park. And the differences that that would make for everybody, not just here in the South and West sides — across the city."
And for Sanders, it's a way to cultivate his own blossoming future.
"If you have a garden in the back of your yard, you should try to do more for it," he said. "Like put a little bit more love into it. You might like it and how it grow. It's good seeing stuff progressing."
---