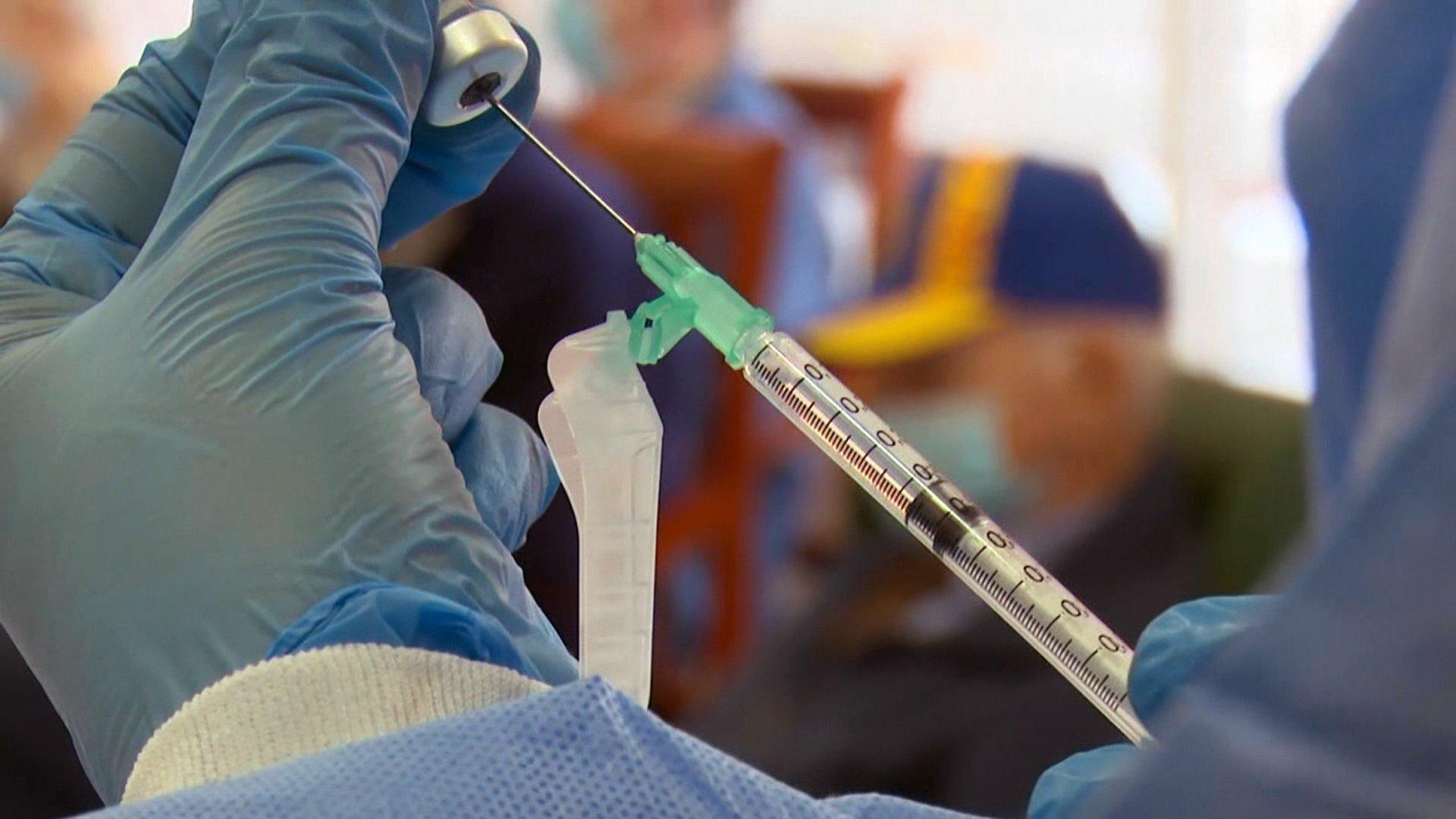 (WTTW News via CNN)
Amid a surge in coronavirus infections and increased efforts to inoculate the public, U.S. Rep. Bobby Rush (IL-1st) is seeking to honor those whose efforts led to the development of the COVID-19 vaccines.
More than 383 million doses have been administered across the country, according to the Centers for Disease Control and Prevention. In Illinois, more than 6.9 million residents are fully vaccinated, according to state health data.
"We need to pause and reflect, and commend and commemorate those individuals who worked tirelessly to develop this COVID-19 vaccination successfully and (at) such a historical, awesome pace," Rush told WTTW News ahead of his planned announcement. "These individuals against tremendous (odds) were able to deliver vaccines that changed millions of Americans' lives."
Rush, a Democrat, will introduce the legislation Friday with U.S. Rep. John Katko, a Republican from New York, that would award a Congressional Gold Medal to "all of those whose efforts led to the successful development of lifesaving vaccines to combat the novel coronavirus," according to the bill.
The COVID-19 Vaccine Developers Gold Medal Act would honor the researchers, scientists, doctors, epidemiologists, vaccine trial volunteers and others around the world involved in the production and distribution of the vaccines.
Congress has awarded fewer than 175 Congressional Gold Medals throughout the nation's history.
"A Congressional Gold Medal is the highest civilian honor that Congress can bestow, and the massive effort across the government and private sector that brought us these lifesaving vaccines is certainly worthy of this distinction," said Rush.
Volunteers who participated in vaccine clinical trials "put their lives on the line to allow this testing process to be complete," Rush said. "They went into the mouths of this epidemic without any idea of the outcome. They were willing to sacrifice their very lives so we could have such successful vaccines."
A similar measure has already been introduced by U.S. Sens. Chris Coons (D-Delaware) and Roy Blunt (R-Missouri). The Congressional Gold Medal requires support from two-thirds of Congress, which Rush believes it will receive. If passed, the medal would be displayed by the Smithsonian Institution to encourage participation in STEM professions.
Rush hopes the legislation will motivate unvaccinated individuals to roll up their sleeves to get jabbed.
"I think this will be a boost," he said. "It should be an inspiration for people to get the vaccine."
In Illinois' 1st District, 61% of residents have received at least one dose of a COVID-19 vaccine, while 57% are fully vaccinated, according to Harvard data from the beginning of September.
Contact Kristen Thometz: @kristenthometz | (773) 509-5452 |  [email protected]
---