During a vigil Tuesday evening to honor Miguel Cisneros, the 19-year-old who drowned Aug. 22 after jumping into Lake Michigan off Pratt Pier, community members renewed their call for the city to install lifesaving devices along the lakefront.
"Signs are OK, but they do not save lives," said Maria Diaz, Cisneros' mother. "They cannot be tossed at people to be rescued. I'm asking for them to put life rings or some sort of flotation device all along the lakefront. I want to carry on Miguel's legacy (of) being a good samaritan, helping other people, and if this could avoid another loss then … his death will not be in vain."
At the Park District's monthly board of commissioners meeting Wednesday, the agency responded to those calls with a multi-pronged plan focused on reinforcing messaging surrounding "not safe to swim" locations.
Tim King, the district's general counsel, shared details of the plan with commissioners.
"Do not swim" signage will be reaffixed and repainted, King said, and materials will be widely shared via community partners regarding the lakefront's safety regulations, flag system and hours for swimming.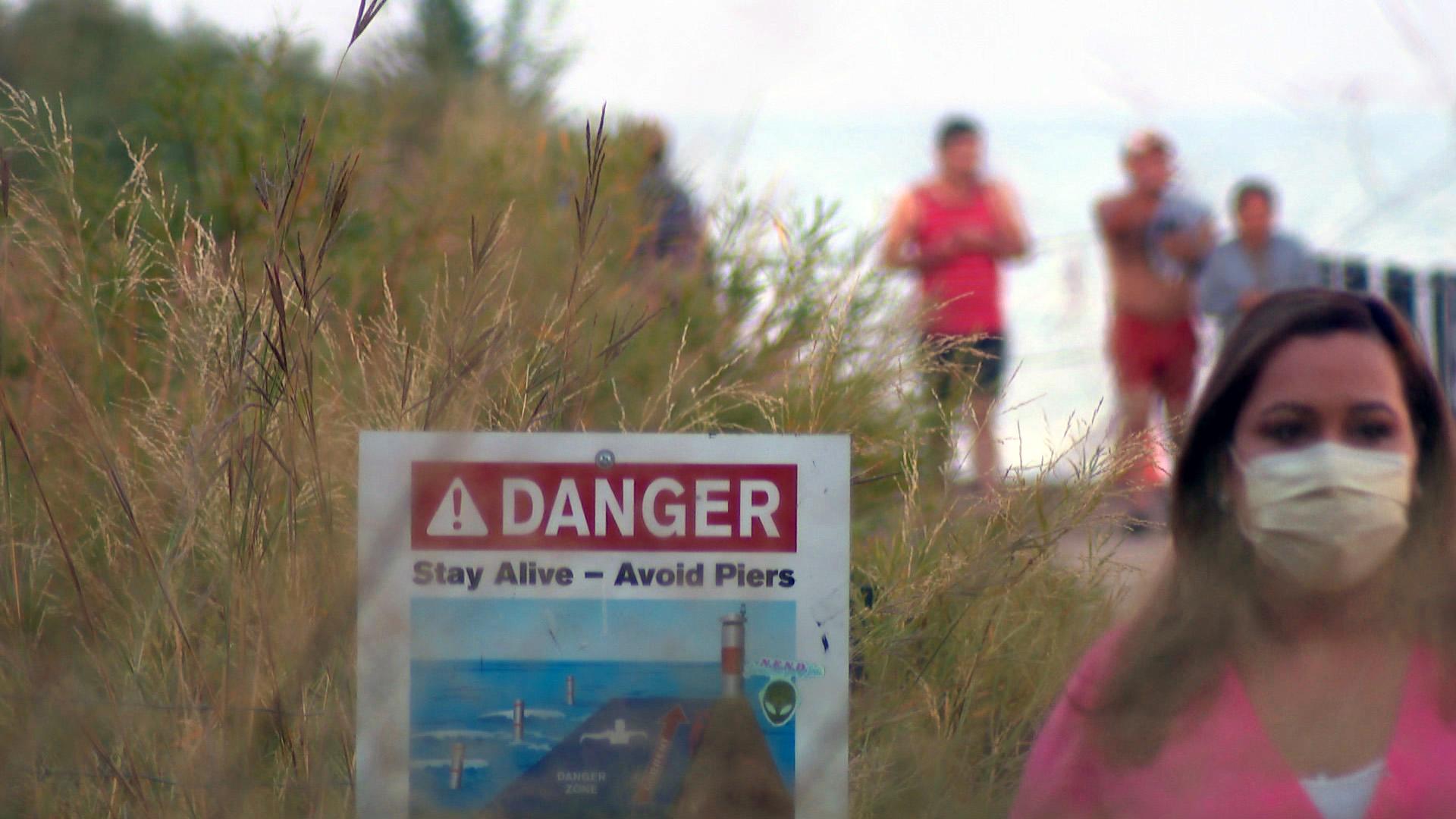 A sign on the Chicago lakefront warns people to avoid potentially dangerous areas, such as piers. (WTTW News)
At higher risk areas, likely to include piers, the Park District will completely restrict public access through the use of barriers, King said. 
Over the winter, the district will consider where to install life rings in the spring as part of a pilot program, but only at sanctioned swimming locations, he said, adding that much of the plan was already in motion. 
Halle Quezada, who has become a driving force behind the movement to provide life rings on the lakefront after witnessing a drowning in 2018, was not appeased by the district's plan, which she called "doing the least to control bad PR."
The emphasis on "not safe to swim" locations amounts to victim blaming, said Quezada, who spoke during the board meeting's public comment portion. 
"We need safety equipment accessible along the entire lakefront," she said. "This is not the time for incremental change. This never had to be hard, but you chose to make us fight for the basics."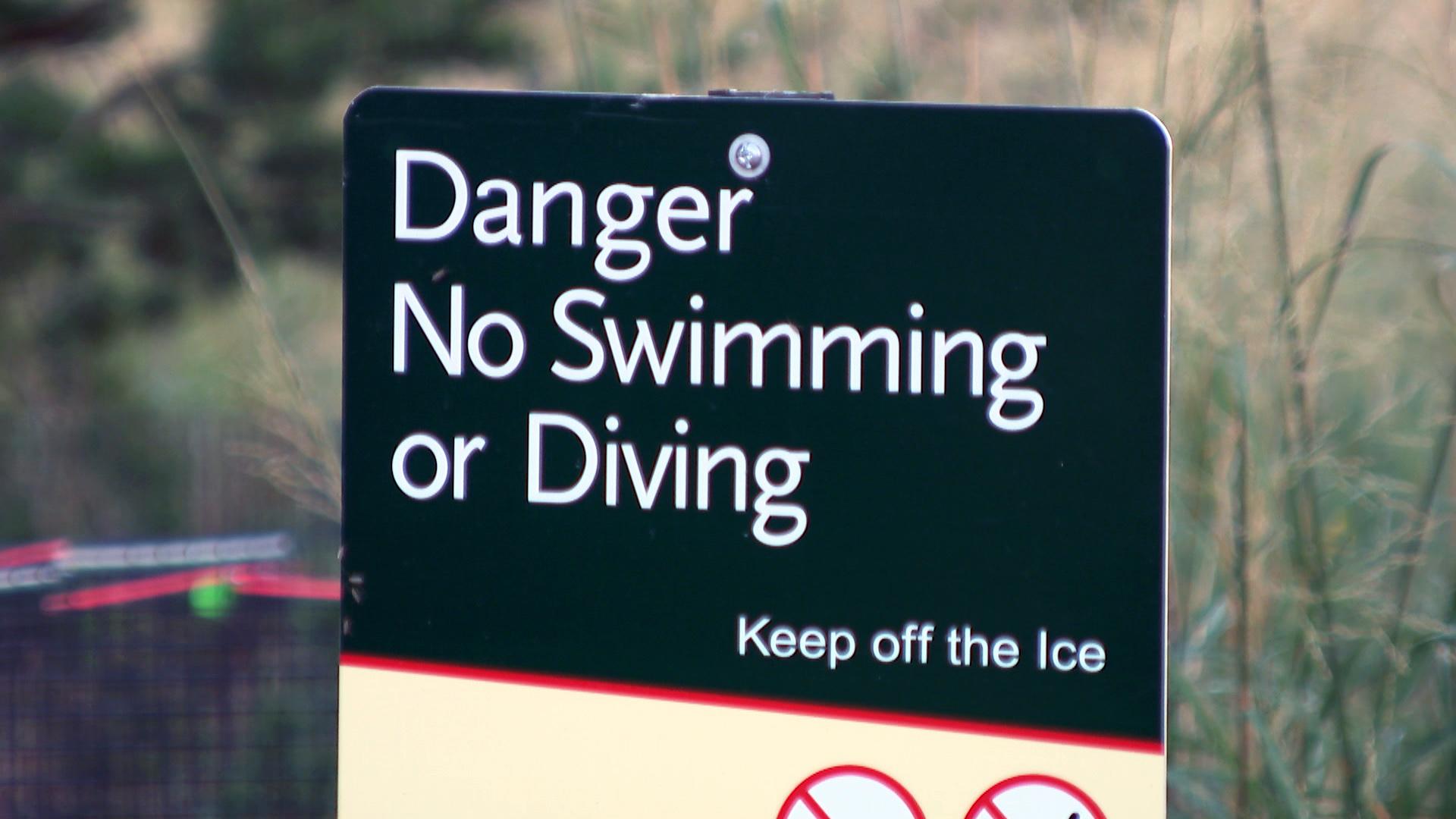 Are safety signs enough? Some activists are calling for life rings along the lakefront. (WTTW News)
The city, backed by legal experts, continues to argue that positioning life rings along the waterfront will only serve to encourage people to enter the water where swimming isn't allowed, and will open the city to liability if a rescue goes awry.
It's time to stop playing politics with the issue, said Diaz, who described the weeks since her son's death as "surreal" and "nightmarish."
"It's human lives that are at risk," she said.
Contact Patty Wetli: @pattywetli | (773) 509-5623 |  [email protected]
---