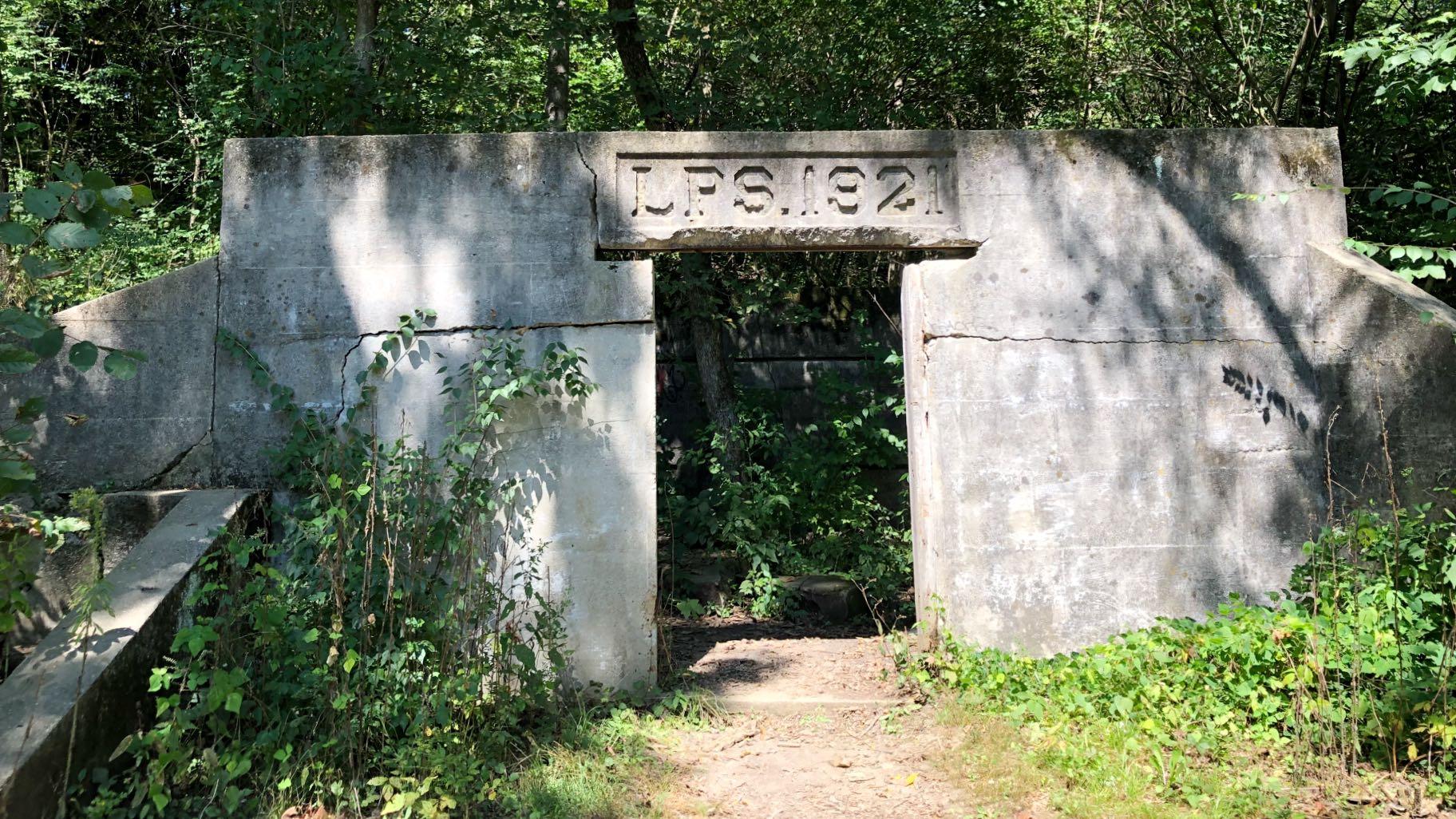 A piece of Lincoln Park's history can be found in Waterfall Glen Forest Preserve. (Patty Wetli / WTTW News)
Waterfall Glen Forest Preserve in DuPage County is roughly 30 miles and a world away from downtown Chicago, but this is where a section of the city's prized lakefront once rested. 
How is that possible?
The answer is etched in crumbling concrete.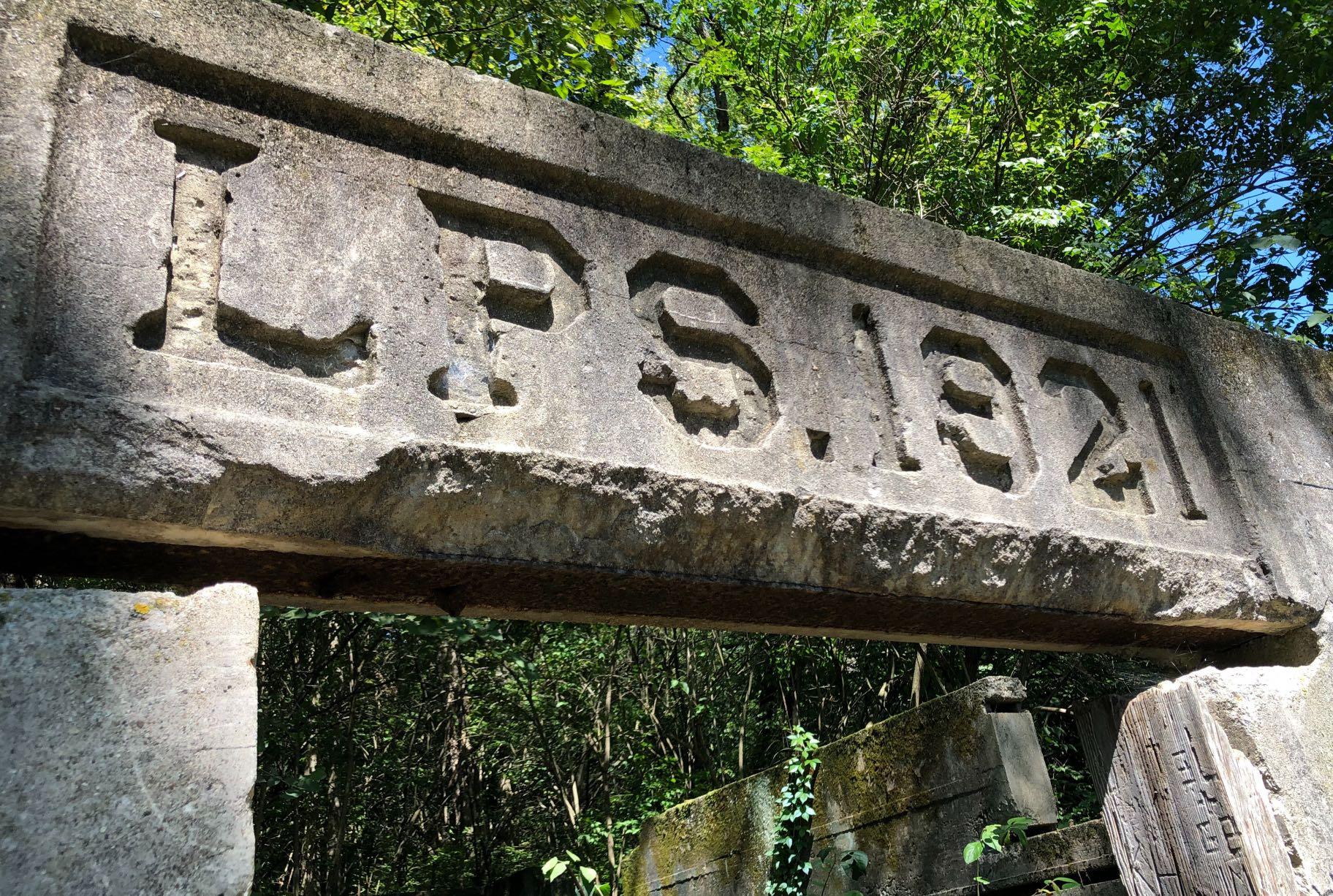 "LPS 1921" marks the spot where a nursery complex once encompassed a root cellar, barn, chicken coop, tool shed and outhouse. (Patty Wetli / WTTW News)
At roughly the halfway point of the 9.5-mile Waterfall Glen loop trail, maybe a mile from the preserve's signature waterfall attraction, a clearing appears in the woods. A path beckons the curious to what's left of a stone structure, "LPS 1921" carved above the gaping rectangle where a door used to be.
An informational plaque quickly solves the mystery: Here stands the remnant of a complex once owned and operated by the Lincoln Park Commission (predating the Chicago Park District).   
In 1907, the commission purchased 106 acres of what's now Waterfall Glen, setting up a 7-acre nursery that supplied trees and shrubs to Lincoln Park for 25 years. The rest of the land was mined for a precious commodity: soil.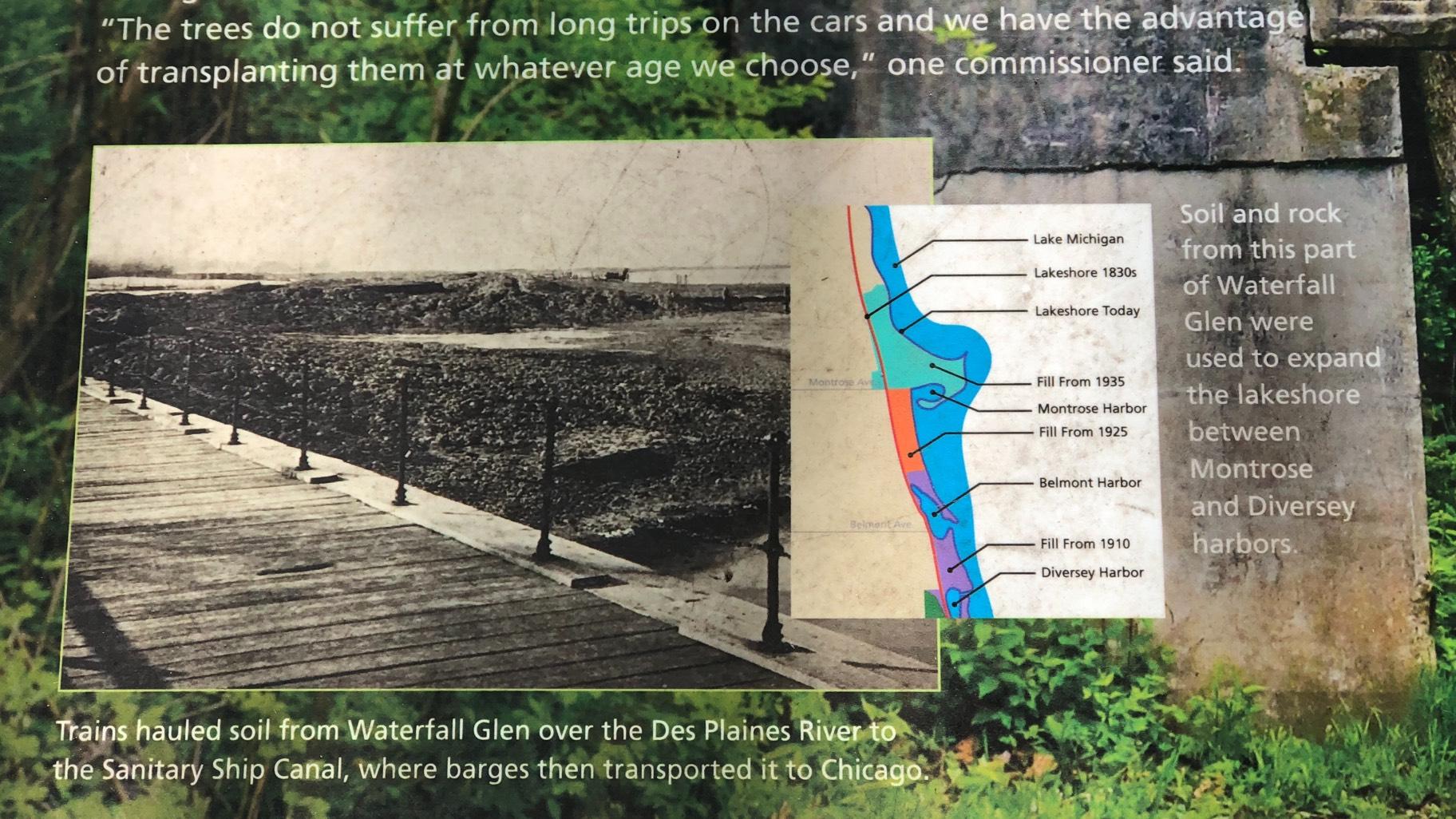 Soil from what's now Waterfall Glen was used to build out Chicago's shoreline. (Patty Wetli / WTTW News)
It's easy to forget that Chicago's lakefront, arguably the city's crown jewel, is as much a manmade marvel as a natural wonder, its parks and beaches purpose-built, not spontaneously formed. 
In the early 20th century, the city's shoreline was extended into Lake Michigan, and that required soil. Loads of dirt and rock were excavated from Waterfall Glen and used as fill to create Chicago's waterfront. 
Trains hauled the soil to the Sanitary Ship Canal, where the load was then transferred to barges and shipped to Chicago. And that, readers, is the story of how the lakefront was built between Montrose and Diversey harbors.
Contact Patty Wetli: @pattywetli | (773) 509-5623 |  [email protected]
---