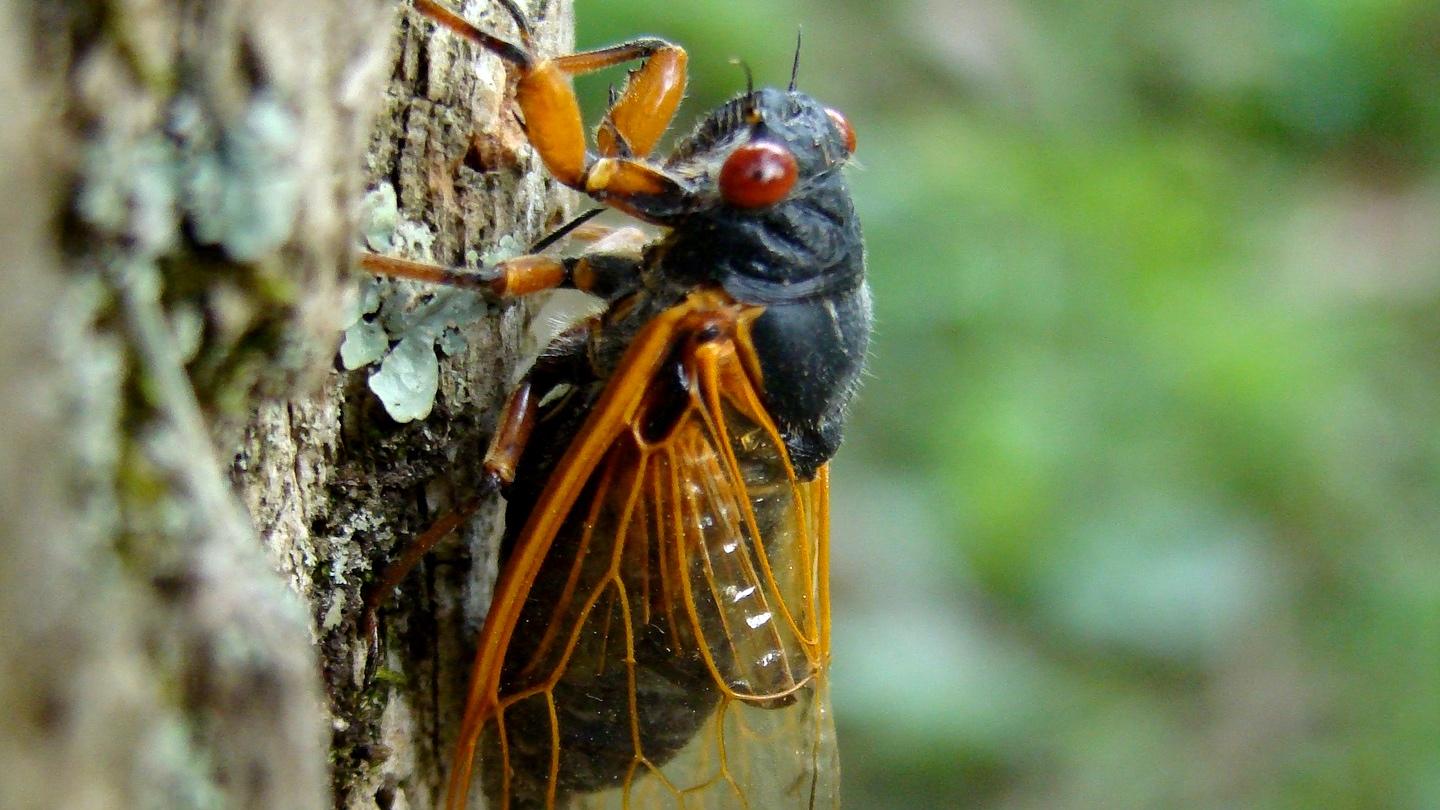 A periodical cicada. (Dan Keck / Pixabay)
Another kind of swarm emerged in 2021 along with Brood X's billions of 17-year cicadas: a whole lot of community scientists.
Nearly 200,000 people downloaded an app, Cicada Safari, created by researchers to track observations of Brood X. Scientists thought they'd be lucky to get 50,000 uploads of photos and videos and instead were blown away by close to 600,000, according to an article in Entomology Today, a publication of the Entomological Society of America.
Key information such as date, time and geographical coordinates accompanied the images.
Researchers will be reaping the rewards of that communal effort for years to come. Studies already planned include using the data to determine whether Brood X's geographic boundaries have changed over the years. Others are investigating questions such as whether the cicadas showed a preference for certain trees over others, and whether there's an optimal soil temperature for emergence.
Brood X, which came and went between April and June, is the largest of the United States' periodical cicada broods (there are 15 altogether). After spending 17 years underground, the insects burst forth en masse to mate and reproduce. Their young, which are now hatching, will repeat the cycle, burrowing into the soil and remaining hidden from view until 2038. 
Most of Illinois lies outside Brood X's range. Brood XIII is set to emerge in the northern part of the state, including Chicago, in 2024. Brood XIX (on a 13-year cycle, also emerging in 2024) is holed up in southern Illinois.
Contact Patty Wetli: @pattywetli | (773) 509-5623 |  [email protected]
---