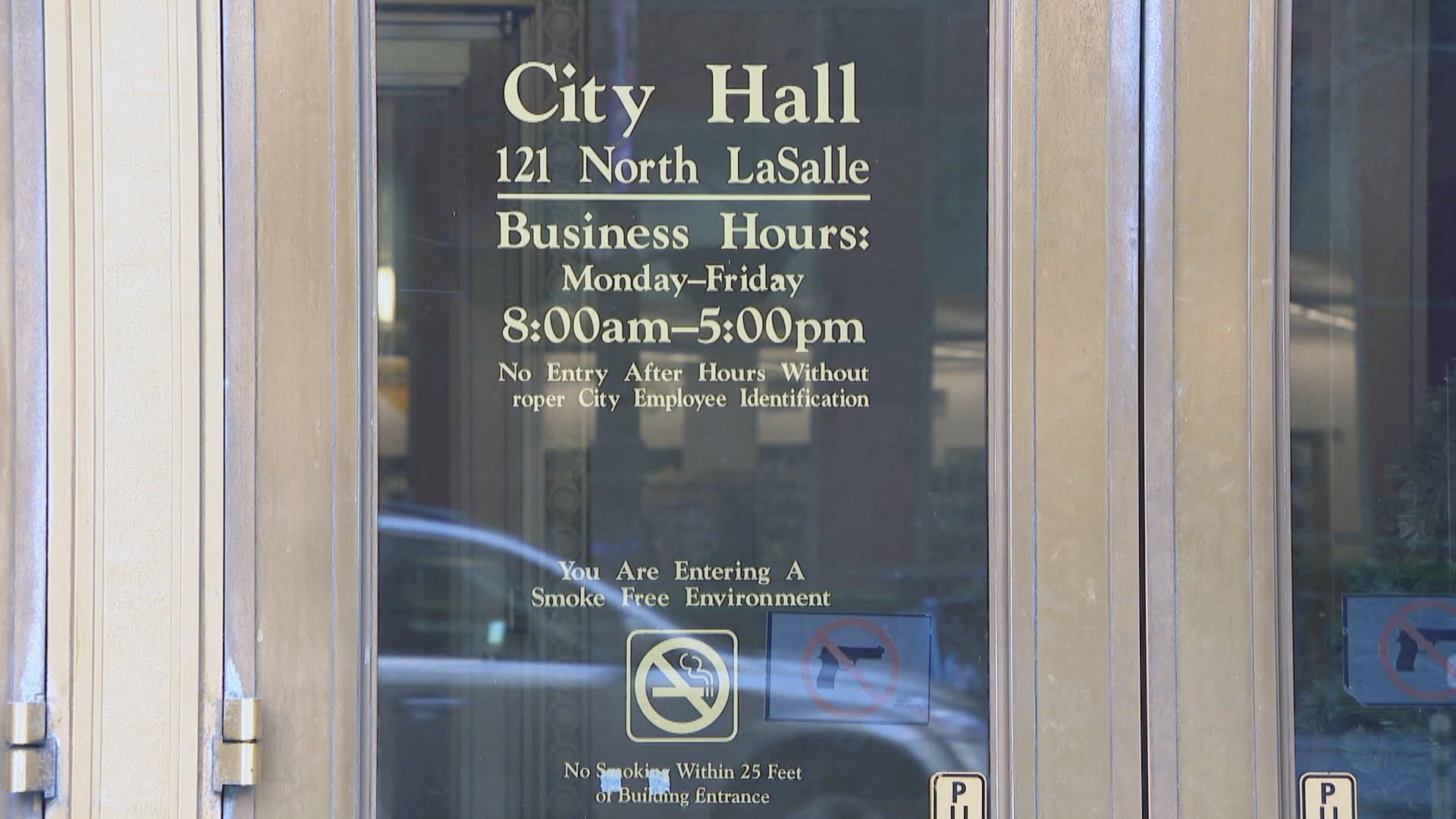 (WTTW News)
Chicago hit two firms — including global snack food giant Mondelez International — with $935,000 in back pay and fines for running afoul of the city's sick leave law, as Mayor Lori Lightfoot vowed Thursday to step up efforts to protect workers.
Mondelez, which makes snacks including Oreo cookies, Ritz crackers and Trident gum, failed to provide paid sick leave to 465 employees from July 2017 through early 2020, officials said.
As part of a settlement agreement with the city's Office of Labor Standards, Mondelez will pay $475,000 in restitution to the employees who were denied sick leave pay as well as a $95,000 fine, officials announced.
A spokesperson for Mondelez said the firm was in the middle of negotiating a new agreement with the Bakery, Confectionery, Tobacco Workers & Grain Millers Local 1 when the city's law requiring firms to pay workers one hour of sick leave for every 40 hours worked, up to 40 hours in a 12-month period, took effect on July 1, 2017.
"We have cooperated fully with the city of Chicago during this process and moved immediately to make corrections following the settlement," a spokesperson for the firm said in a statement, adding that federal law labor law limits the ability of firms to make changes after a labor agreement has expired.
In addition, city officials determined that Tri City Foods failed to grant paid sick leave to 2,473 employees at 40 Burger King locations in Chicago from July 2017 through November 2020, including during the COVID-19 pandemic. 
Tri City Foods officials agreed to pay a fine of $100,000 for violating the ordinance, signed into law by former Mayor Rahm Emanuel, and to pay $458,931 in restitution to the employees who were denied sick leave during the coming months. 
"Through a 3-1-1 complaint made by one brave essential worker, the city has imposed the largest fine ever for violating labor laws," according to a statement from the mayor's office.
Tri City Foods, which says on its website that it operates in six states and is the second largest Burger King franchisee, could not be reached for comment Thursday by WTTW News. 
Federal prosecutors have alleged that Tri City Foods Chief Executive Officer Shoukat Dhanani was extorted by Ald. Ed Burke (14th Ward) when he asked city officials to approve permits for a renovation of a Burger King in Archer Heights. Burke demanded that Dhanani hire his private law firm to represent his company in real estate tax matters and make campaign contributions in return for the permits.
Burke has pleaded not guilty, and is due back in court Sept. 29.
In addition, 17-year-old Laquan McDonald was murdered by Chicago Police Officer Jason Van Dyke in October 2014 outside that same Archer Heights Burger King.
Andy Fox, the head of the Office of Labor Standards, said the city's actions should serve as a warning to other scofflaws.
"Laws are not optional," Fox said. "We will hold you accountable."
The city's paid sick leave law will expand Sunday to allow Chicago workers to take time off for "physical and mental ailments" as well as to care for family members when their schools or day care facilities are "shuttered by forces outside of the worker's control" or they need to help a relative who has been the victim of human trafficking.
Sick leave can also now be used to comply with a quarantine or isolation order issued by health officials, according to city law.
In addition, a new law designed to prevent employers from stealing wages from their workers will take effect Saturday.
Employers who are found to have committed wage theft will be fined 2% of the underpayment for each month that the wages remain unpaid, or the amount specified by the Illinois Wage Payment and Collection Act, whichever is greater.
In addition, employers will be required to pay domestic workers the city's $15 an hour minimum wage starting Sunday and large corporations with more than one location will face new rules designed to stop them from undercounting their employees to avoid paying the city's minimum wage.
Contact Heather Cherone: @HeatherCherone | (773) 569-1863 | [email protected]
---