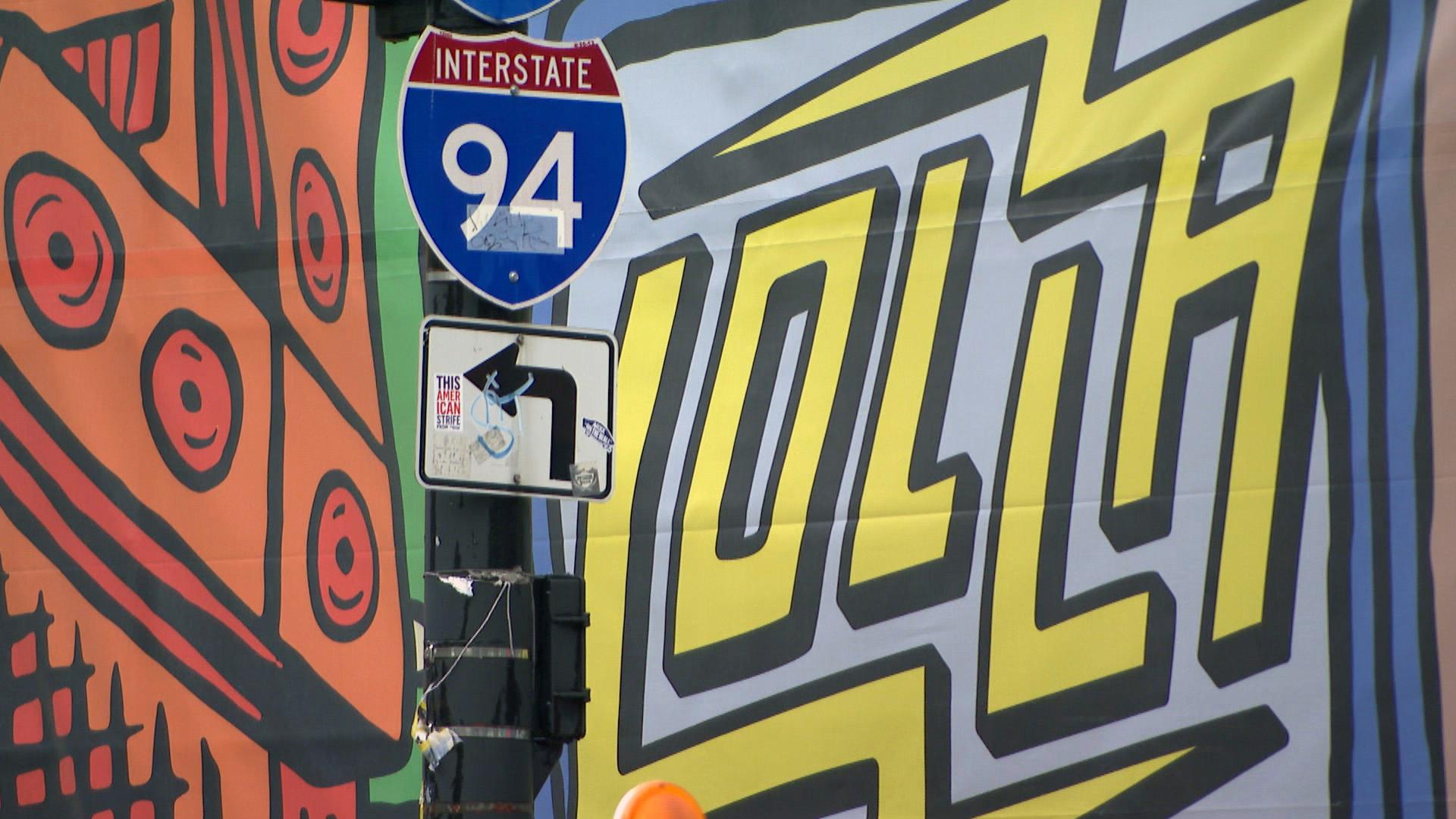 Lollapalooza will return to Chicago at full capacity from July 29 to Aug. 1, 2021. (WTTW News)
Gov. J.B. Pritzker on Thursday said he'll attend the massive music festival Lollapalooza next week in Grant Park with his wife and some friends, even as the delta variant drives a rise in the number of COVID-19 cases in Chicago and across the U.S.
READ: Lollapalooza Will Go on Despite Rising COVID-19 Cases
"It's an outdoor festival, as you know, and it's is safer outdoors than indoors," Pritzker said at an unrelated event Thursday morning. "I know lots of people will attend. It's up to individuals to make a decision about whether they want to be in a large group, and by the way, I would recommend to people if they're going to be jammed together, please wear a mask."
The festival, which was canceled in 2020 due to the coronavirus pandemic, routinely attracts more than 100,000 people per day to its stages. It will return July 29 at full capacity. According to its entry protocols, attendees must be fully vaccinated or show a negative COVID-19 test result within 72 hours of arriving at the event.
Pritzker said people who are planning to go should try and keep some distance between themselves and other concertgoers.
"If you're vaccinated, it's safer. A little distance, and if you're vaccinated, it's safe for you to attend something like this," he said.
The governor, who received the one-dose Johnson & Johnson vaccine in March, did not disclose which artists he plans on seeing at the four-day festival. But he did issue a warning.
"People need to be aware: we are not past this pandemic. It is with us," he said. "I just want to be clear: vaccinations keep you safe, but we all need to keep our communities and our friends and neighbors and our family members safe. Wear a mask if you can."
Contact Kristen Thometz: @kristenthometz | (773) 509-5452 |  [email protected]
---