Illinois Gov. J.B. Pritzker said he's feeling "fortified" after getting vaccinated for the coronavirus.
Pritzker received the one-dose Johnson & Johnson COVID-19 vaccine on Wednesday at a mass vaccination site on the grounds of the Illinois State Fair in Springfield.
"We really do have a fighting chance now to bring this pandemic to an end. We have three incredibly effective and protective vaccines that will protect people from getting very sick, protect them from needing to go to the hospital, and will keep people alive who would otherwise pass away from this virus," Pritzker said at a press conference just before getting a jab in his arm. "As we look ahead for hope from post-pandemic normalcy, it's not lost on me the price that we've paid nor the collective mourning that we all still owe ourselves to embrace."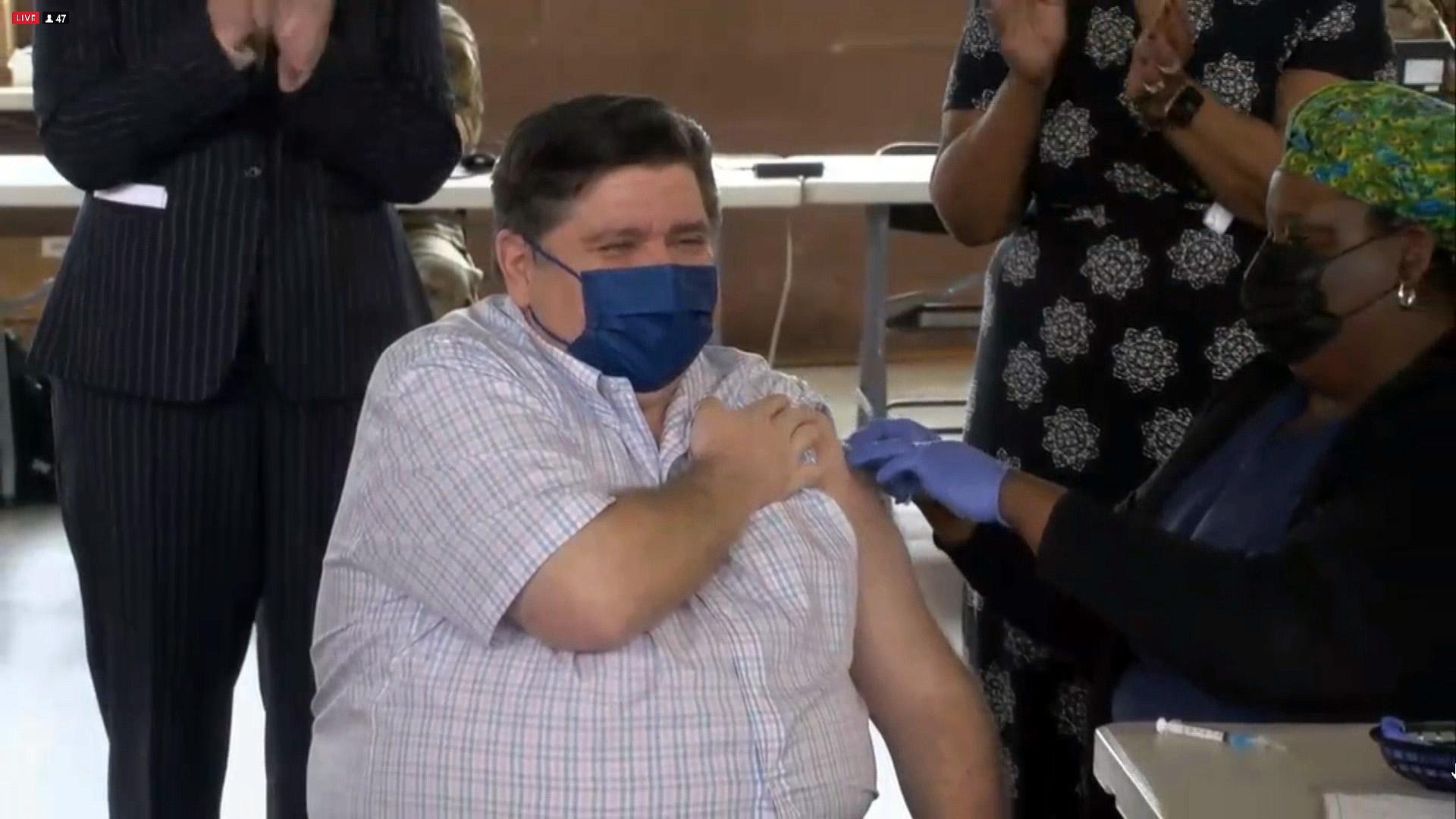 Gov. J.B. Pritzker receives the Johnson & Johnson COVID-19 vaccine on Wednesday, March 24, 2021 at a mass vaccination site in Springfield. (WTTW News)
The governor made lawmakers eligible for the vaccine on Feb. 3, but Pritzker had previously waited to get a shot because he said he didn't want to jump ahead of anyone.
While he frequently travels the state for meetings and media availabilities, Pritzker said he has been dutiful about social distancing and wearing a mask.
More than 5 million doses of COVID-19 vaccinates have been given in Illinois so far, Pritzker said. One in three Illinois adults over age 16 has been at least partially vaccinated, as have 66% of those over age 65.
Under guidelines imposed by the Democratic governor, some of Illinois' restrictions on gatherings and capacity limits on businesses will be slightly eased once 70% of seniors have been vaccinated, barring a spike in COVID-19 cases or hospitalizations.
On Tuesday, Chicago Department of Public Health commissioner Dr. Allison Arwady said she is worried the city is on the brink of another COVID-19 surge, given a 23% increase in confirmed cases.
Follow Amanda Vinicky on Twitter: @AmandaVinicky
---