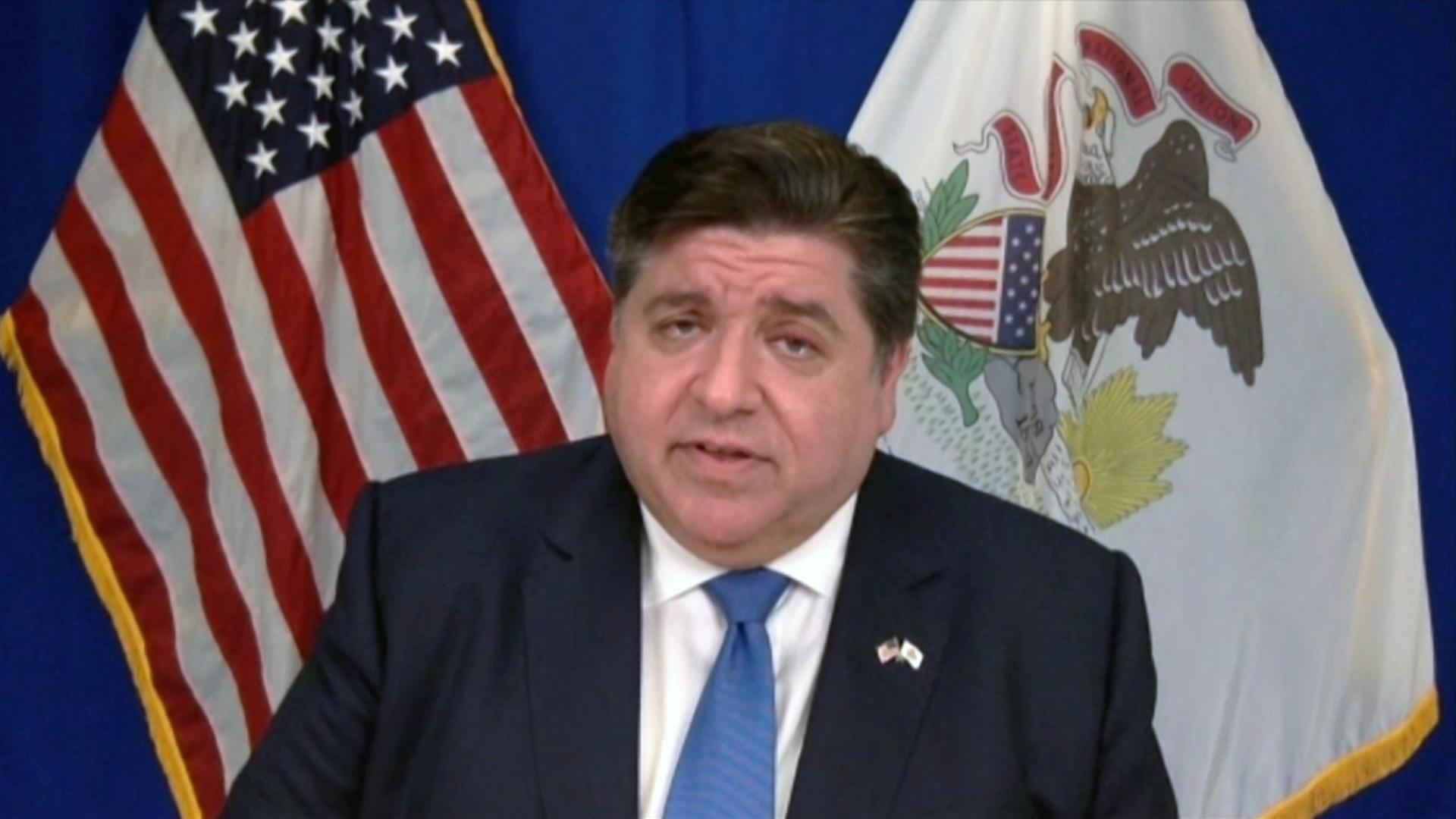 Gov. J.B. Pritzker appears on "Chicago Tonight" via Zoom on Thursday, June 3, 2021. (WTTW News)
Gov. J.B. Pritzker announced Monday he will run for a second term as Illinois governor and put his response to the COVID-19 pandemic at the center of his bid for reelection.
Pritzker, 56, made the widely anticipated announcement four months after contributing $35 million to his campaign from his personal fortune, putting to rest chatter that the lack of a formal campaign kick-off meant that Pritzker, an heir to the Hyatt hotel empire, was rethinking his future after a tumultuous four-year term in office.
The video released by his campaign on Twitter explicitly compares how Pritzker responded to the pandemic — including imposing one of the first stay-at-home orders in the nation — with the lack of action by former President Donald Trump.
"Look, I may not have gotten every decision right, but at every step along the way I followed the science and focused on protecting the lives and livelihoods of the people of Illinois," Pritzker said. 
After the video highlights Pritzker's efforts to get protective gear to nurses and doctors, help small businesses and help families with emergency child care, it lauds the governor for spearheading efforts to speed doses of the COVID-19 vaccine to Illinois residents.
The video features testimonials from small business owners from southern Illinois as well as elected officials from the Chicago suburbs — interspersed with shots of the bicycle path along Chicago's lakefront.
Pritzker's campaign is likely to emphasize his legislative accomplishments since taking office in 2018, which include a six-year, $45 billion infrastructure package as well as bills that legalized the sale of marijuana and will hike the state's minimum hourly wage to $15 in 2025. 
In addition, Pritzker is poised to tout the state's improving financial condition by spotlighting the end of the bill backlog and improved debt ratings by Wall Street firms.
Three Republicans have already announced they will run for the GOP nomination for governor in June: state Sen. Darren Bailey, of Xenia; former state Sen. Paul Schimpf, of Waterloo; and suburban businessman Gary Rabine.
All three have been levying a steady stream of criticism against Pritzker for not only the stay-at-home order, but also for the state's handling of a tsunami of unemployment claims and the outbreak of COVID-19 at the state-run Lasalle veterans home that killed 36 people.
Shortly after Pritzker's announcement, U.S. Rep. Rodney Davis (R-Illinois) fired back in a tweet of his own, assailing his record and calling the governor a "lying, failed politician."
Davis, who could see his central Illinois congressional district redrawn signficantly as part of the looming remap, has yet to rule out a run for governor or secretary of state.
Contact Heather Cherone: @HeatherCherone | (773) 569-1863 | [email protected]
---