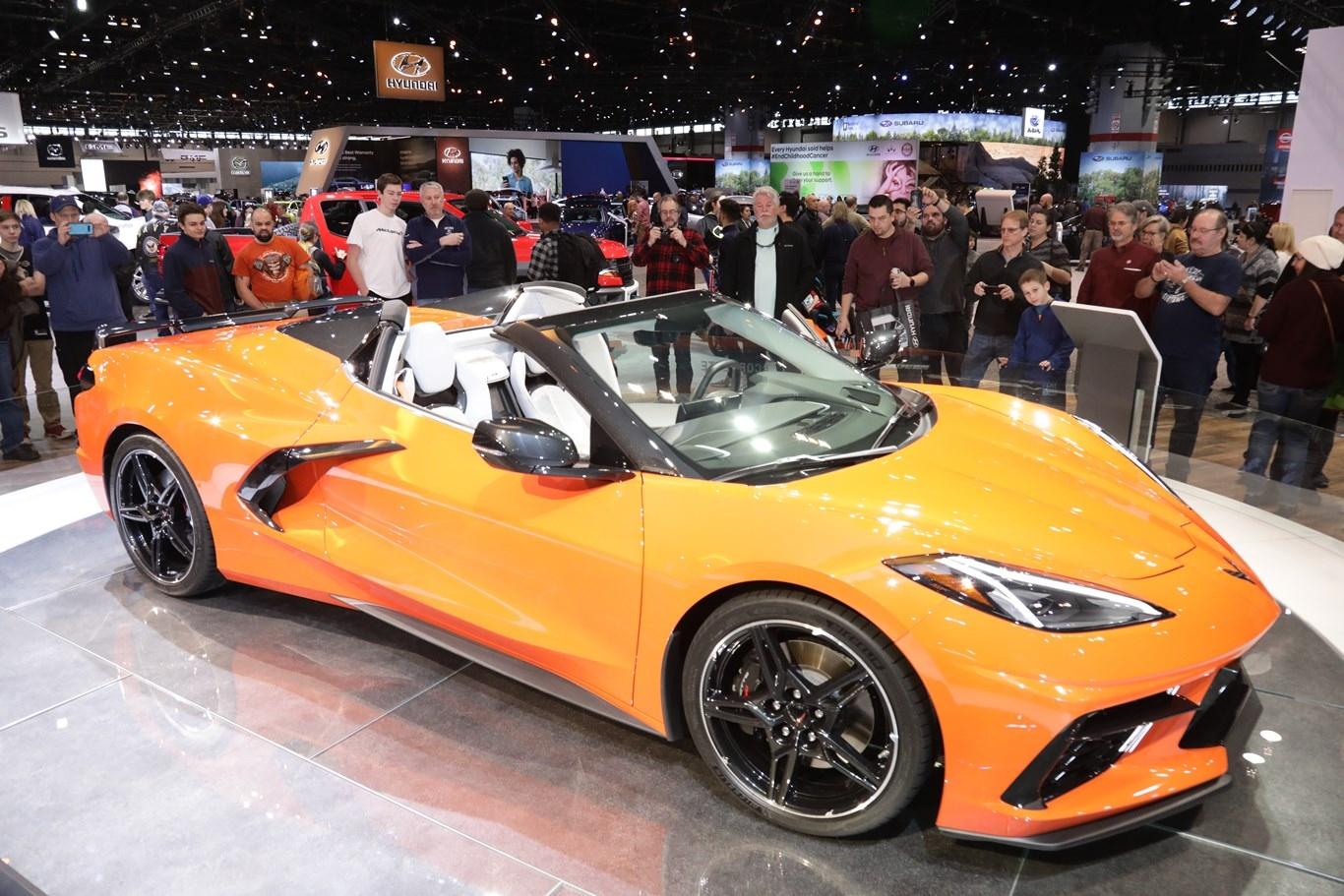 (Credit: Chicago Auto Show)
1. Ogle
A special summer edition of the Chicago Auto Show rolls into town with hundreds of vehicles and the latest in automotive technology in tow. Go for a spin on indoor and outdoor test tracks or get behind the wheel for an outdoor test drive opportunity. New this year: a street fest featuring food trucks, local brews and live entertainment.
Details: 9 a.m.-10 p.m. Thursday-Sunday; 9 a.m.-8 p.m. Monday at McCormick Place, West Building, 2301 S. King Drive. $13; $10 for kids under 12 and seniors 62 and up / MAP
---
2. Discover
Urban historian Shermann "Dilla" Thomas leads the Chicago Race Riot 1919 Tour, which includes a stop where the riot began and a discussion of how that event shaped Chicago neighborhoods for years to come. Arrive 15 minutes before departure.
Details: Sessions available from noon-2 p.m. and 3-5 p.m. Saturday; noon-2 p.m. and 3-5 p.m. Sunday at the DuSable Museum of African American History, 740 E. 65th Place. $45 / MAP
---
3. Hunt
Vintage art, jewelry, furniture, lighting and décor are among the many items to browse at Vintage Garage Chicago, where you'll find lots of goods from the '40s through '80s.
Details: 10 a.m.-5 p.m. Sunday at 1800 Maple Ave., Evanston. $6 / MAP
---
4. Shake it
Electronic music floods the lakefront this weekend as Volleywood Electric Beach returns. Performers include DJ Flipside, Destructo and Cheat Codes.
Details: 11 a.m.-7 p.m. Saturday at North Avenue Beach, 1600 N. Lake Shore Drive. $50 / MAP
---
5. Chow down
Tacos, tamales, tortas, tostadas y mas are on the menu for the Tacos y Tamales Festival. Enjoy traditional mariachi music, Latin pop rock and tribute bands to Santana (Friday) and Selena (Saturday).
Find more fests in our 2021 Summer Festival Guide.
Details: 5-10 p.m. Friday; noon-10 p.m. Saturday; noon-9 p.m. Sunday at 16th and Peoria streets. $7 suggested donation / MAP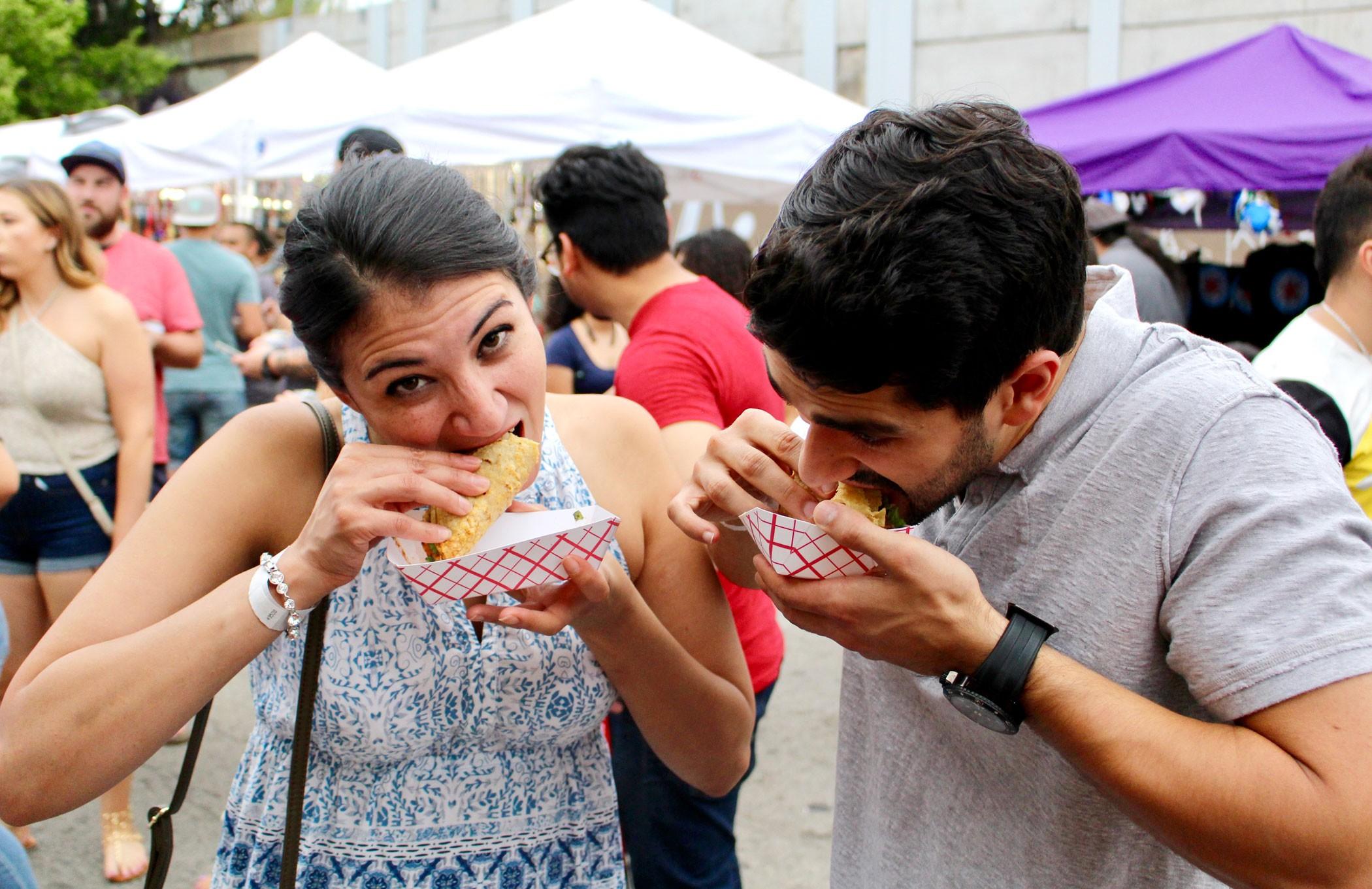 (Credit: Dan Barker of Fly By Chicago)
6. Dig
Get the dirt on dirt at Soil Safari with Nance Klehm, who will show participants how to compare different soils. The event is the first in a series designed to equip gardeners with tools to assess their soil and strategies for amending it in their gardens, backyards, parks and parkways.
Details: 4 p.m. Saturday at Peterson Garden Project, 6306 N. Broadway. Free, RSVP requested / MAP
---
7. Tout
Show off your body art at the Chicago Tattoo Arts Convention, where you can watch artists at work, get a tat of your own and enter a contest to see if you have the best ink in a variety of categories. (Winners get a trophy.)
Details: 2-11 p.m. Friday; 11 a.m.-11 p.m. Saturday; 11 a.m.-8 p.m. Sunday at the Donald E. Stephens Convention Center, 5555 N. River Road, Rosemont. $22; $45 three-day pass / MAP
---
8. Twirl
Deeply Rooted Dance Theater, known for fusing modern, classical, American and African American traditions of dance and storytelling, celebrates its 25th anniversary and a return to live performances with the 2021 Summer Dance Intensive and Emerging Choreographers Showcase. Enjoy the show in person or from the comfort of your home.
Details: 7:30 p.m. Saturday and Sunday at the Ruth Page Center for the Arts, 1016 N. Dearborn St. $25 / MAP
---
9. Drool
Man – and woman's – best friend is the star of the inaugural Andersonville Dog Days of Summer. Bring Fido for pet-friendly activities, treats and a chance to mingle with other pups and vendors. Be sure to snap a pic in the free photo booth and watch agility demonstratsions by Urban Pooch Training & Fitness Center.
Details: 9 a.m.-2 p.m. Saturday along Catalpa Avenue between Clark Street and Ashland Avenue. $5 suggested donation / MAP
---
10. Jam
Rock out at the Belmont-Sheffield Music Fest to DJs, neighborhood musical acts and local tribute bands, including Wedding Banned (Friday), Too Hype Crew (Saturday) and Tod Tuffcurls & the Bench Press (Sunday).
Details: 5-10 p.m. Friday; 11 a.m.-10 p.m. Saturday and Sunday along Sheffield Avenue from Belmont to Roscoe streets. $10 suggested donation / MAP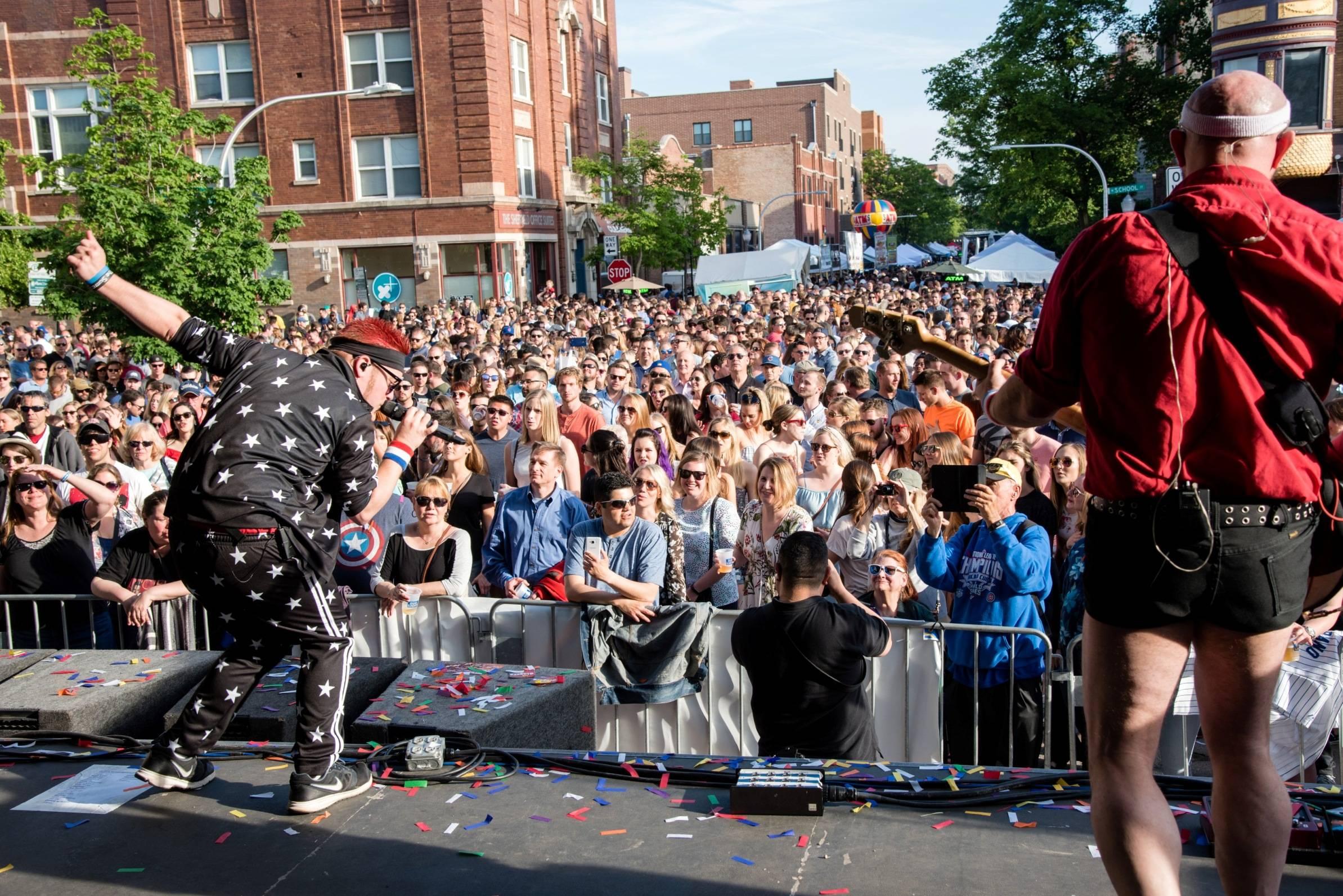 (Credit: Special Events Management)
Events listed are subject to change. We recommend double-checking times and locations before you head out the door. Want to share your upcoming events with us for consideration in a future roundup? Send us an email.
---