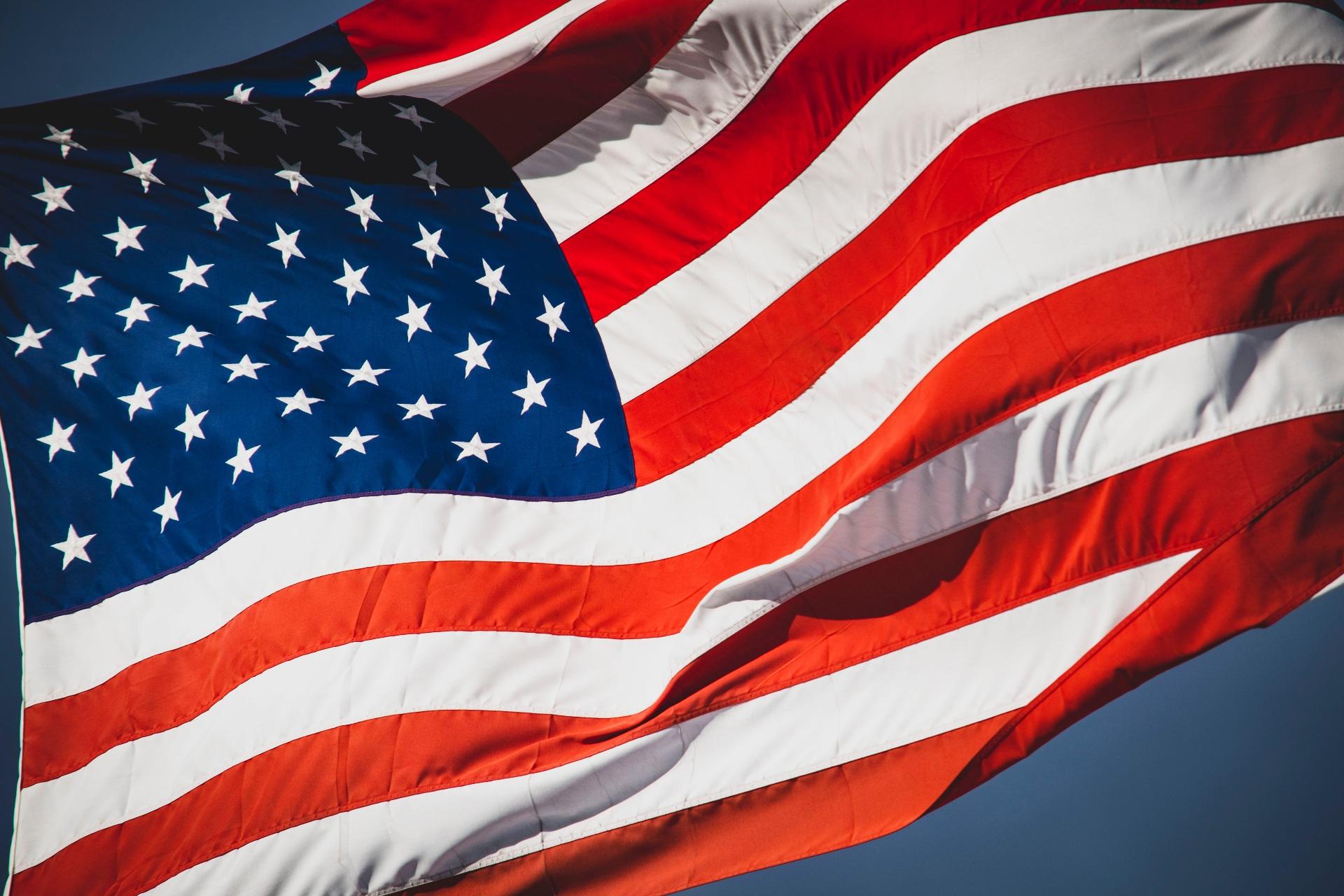 (Jon Sailer / Unsplash)
1. Tune in
A medley of patriotic tunes, including the "Armed Forces Salute" and "Stars and Stripes Forever," fill Millennium Park with the return of the Grant Park Music Festival's annual Independence Day Salute. The concert will also be broadcast on WFMT 98.7 and livestreamed on wfmt.com.
Details: 6:30-8 p.m. Friday and Saturday at the Jay Pritzker Pavilion in Millennium Park, 201 E. Randolph St. Free / MAP
Related: Chicago Bringing Back Fourth of July Fireworks
---
2. Swap
Did you go a little nuts with pandemic plants, only to run out of room for other essentials — like food? Don't toss 'em. Instead, bring them to the Plant Drop and Swap, where you can let go of clippings, propagations and potted plants. Want more plants? Pick up one – or two – of your choosing in exchange for a small donation.
Details: 11 a.m.-3 p.m. Saturday at the Plant Chicago, 4459 S. Marshfield Ave. Free / MAP
---
3. Dance
Enjoy the Chosen Few DJs Music Festival & Picnic from your own home, backyard, beach – wherever you are – as this year's festivities are virtual. DJ sets include performances by Wayne Williams, Jesse Saunders, Tony Hatchett, Alan King, Andre Hatchett, Terry Hunter, and Mike Dunn.
Details: 10 a.m.-10 p.m. Saturday. $10 / Virtual
---
4. Say hi
Former President Barack Obama and first lady Michelle Obama are in Chicago – sort of. "The Obama Portraits" by Kehinde Wiley and Amy Sherald are on display at the Art Institute of Chicago as part of a five-city tour. Learn more about the portraits and the artists behind them from "Chicago Tonight."
Details: 11 a.m.-6 p.m. Saturday-Monday; 11 a.m.-9 p.m. Thursday and Friday through Aug. 15 at the Art Institute of Chicago, 111 S. Michigan Ave. $14-$25 / MAP
Kehinde Wiley. "Barack Obama," 2018. Oil on canvas. National Portrait Gallery, Smithsonian Institution. The National Portrait Gallery is grateful to the following lead donors for their support of the Obama portraits: Kate Capshaw and Steven Spielberg; Judith Kern and Kent Whealy; Tommie L.Pegues and Donald A. Capoccia. © 2018 Kehinde Wiley. Courtesy of the Smithsonian's National Portrait Gallery.
5. Romp
Carnival rides, cover bands, fireworks and parade are among the festivities slated for the Mount Prospect Lions Club Annual Festival.
Details: 6-11 p.m.- Wednesday-Friday; 1-11 p.m. Saturday and Sunday at Melas Park, 1500 W. Central Road, Mt. Prospect. Free /  MAP
Related: Find more fests in our 2021 Summer Festival Guide
---
6. Swirl
Artsy vino lovers, this one's for you: Wine Tasting and Wine Glass Painting, where you sip various selections while decorating your own glass for future use.
Details: 7-10 p.m. Sunday at Local Color Art Studio, 2151 W. 79th St. $25 / MAP
---
7. Play
Kickball and bags tournaments, live music, arts and crafts vendors and carnival rides are on tap at the annual Palatine Jaycees Hometown Fest. While this year's festivities won't include fireworks and a parade, organizers plan to bring them back next year.
Details: 3-10 p.m. Thursday; noon-midnight Friday-Sunday; noon-5 p.m. Monday at Palatine Community Park, 250 E. Wood St. Free / MAP
---
8. Stretch
Start the holiday weekend off on the right foot with an outdoor exercise class – or two – at Millennium Park Summer Workouts. Held on the Great Lawn classes include tai chi (8:30-9:15 a.m.), yoga (9:30-10:15 a.m.), Pilates (10:30-11:15 a.m.) and Zumba (11:30 a.m.-12:15 p.m.). BYO water, yoga mats and towels.
Details: Classes 8:30 a.m.-12:15 p.m. Saturdays through Aug. 28 at Millennium Park, 201 E. Randolph St. Free / MAP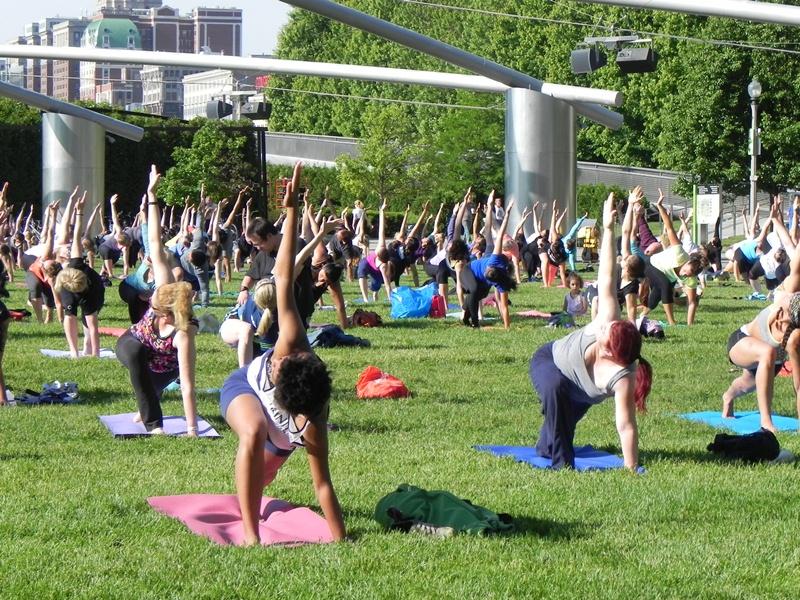 (Courtesy City of Chicago, DCASE)
9. Pedal
On the Graffiti & Gears Tour, an artist and historian guides you through Humboldt Park, West Town and Logan Square to see street art and educate you about graffiti history, artists, styles and pieces. BYO bike and water and be sure to arrive 15 minutes before start time.
Details: Noon-2 p.m. Saturday at West Town Bikes, 2459 W. Division St. $30 / MAP
---
10. Stock up
Fresh produce, artisan breads, local honey, Wisconsin cheeses and nut butters are among the items for sale at the Northcenter Farmers Market. For the best variety, get there before 11 a.m. as many vendors sell out of inventory early, according to organizers. Masks are required. 
Details: 8 a.m.-1 p.m. Saturdays through Oct. 30 at Northcenter Town Square, 4100 N. Damen St. Free / MAP
---
11. Ponder
In 2014, artist Theaster Gates acquired a True Value hardware store on Chicago's South Side that was once a lively commercial space. His latest exhibit, "How to Sell Hardware," repurposes the store's remaining inventory into an immersive installation.
Details: 10 a.m.-5 p.m. Tuesdays-Fridays; 11 a.m.-5 p.m. Saturdays (but closed July 3) through July 31 at Gray Warehouse, 2044 W. Carroll Ave. Free / MAP
---
12. Frolic
Get your game on at Neon Summer, where you can play a round of mini-golf, race outdoor go-karts and try your hand at axe throwing. Music, cocktails and Instagram-worthy photo ops round things out.
Details: 5-10 p.m. Monday-Friday; 1-10 p.m. Saturday and Sunday through Aug. 28 at 1265 W. Le Moyne St. $19 and up (price varies depending on date and activities) / MAP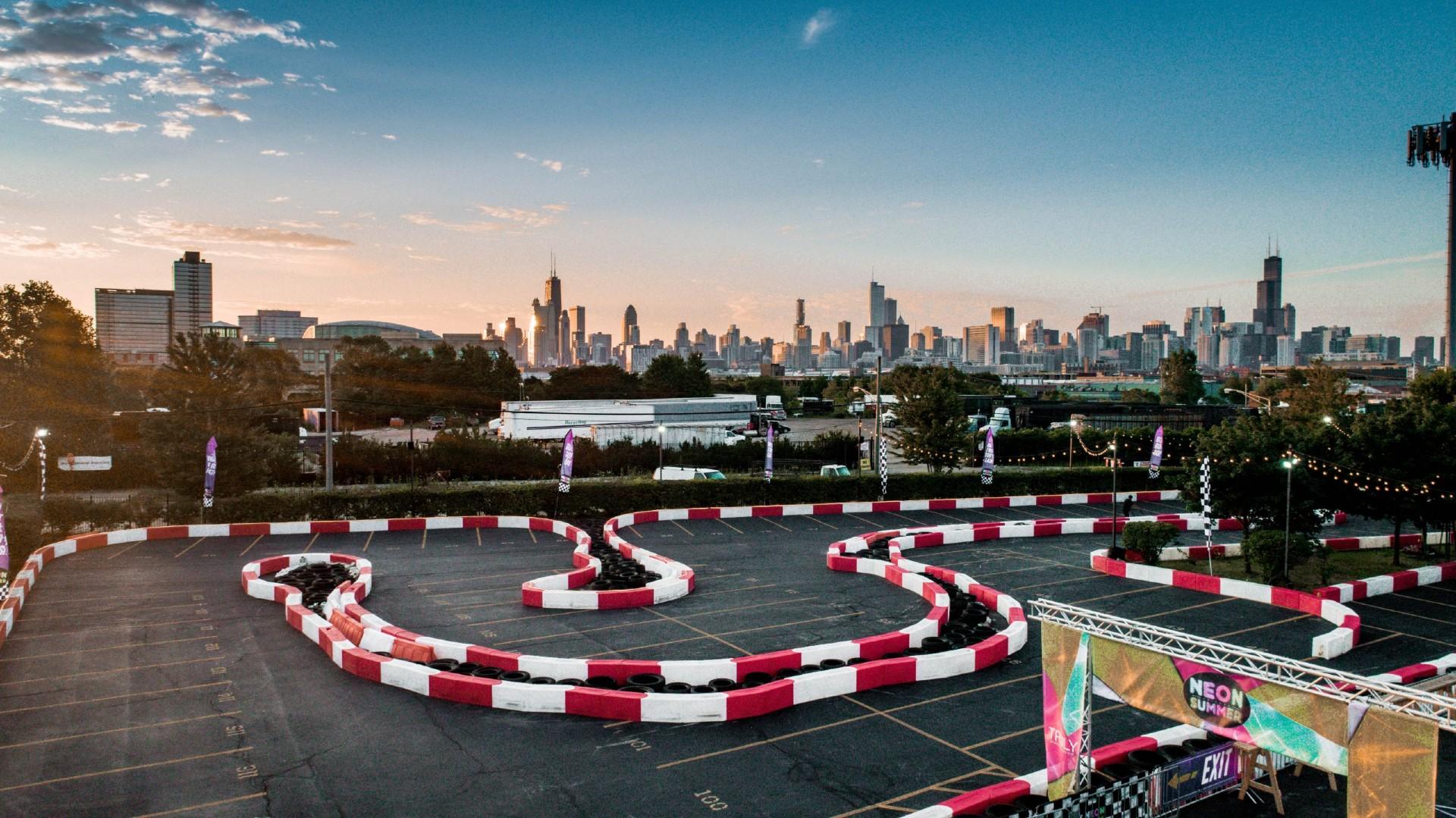 (Courtesy Neon Summer)
Events listed are subject to change. We recommend double-checking times and locations before you head out the door. Want to share your upcoming events with us for consideration in a future roundup? Send us an email.
---