This story is part of WTTW's Firsthand initiative exploring poverty in Chicago.
---
A series of bills designed to make menstrual products more accessible to Illinoisans who need them is heading for the governor's desk after passing last month in the General Assembly.
The legislation addresses an issue referred to as period poverty, which describes situations in which a person who needs menstrual products is unable to afford them.
"We are really fortunate. Illinois is kind of leading the pack a little bit on getting these bills passed. … It's very exciting for us that work with this on a day to day basis because we know this is gonna really help people," said Ida Melbye, founder and executive director of The Period Collective, a nonprofit that distributes menstrual products to community organizations across the city, helping increase access to low income people and those experiencing homelessness.
"It is going to make a huge difference for these people who are choosing, literally, 'Am I feeding my family today or am I buying products to take care of my period,'" Melbye said.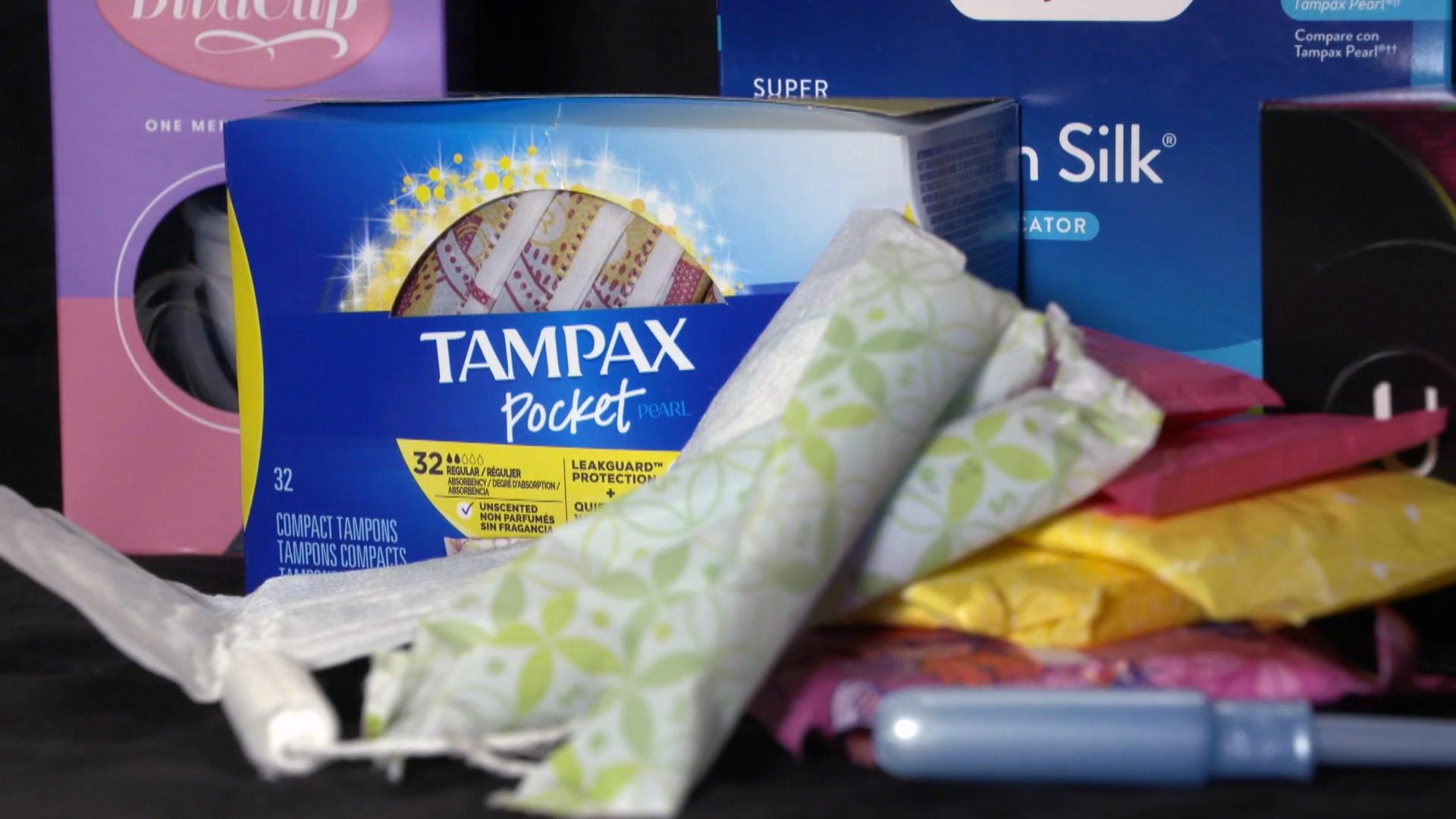 (WTTW News)
The bills would require menstrual hygiene products to be available in educational environments, like public colleges and universities, and public school bathrooms for students in grades four through 12. One bill requires homeless shelters to provide feminine hygiene products free of charge if budgets allow. Another would allow recipients of Supplemental Nutrition Assistance Program (SNAP); the Women, Infant, and Children (WIC) Program; and the Temporary Assistance for Needy Families (TANF) program to use their benefits on menstrual products. 
One in four teens in the U.S. has missed class because they didn't have access to menstrual products and one in five low-income women have missed work, school or similar commitments for the same reasons according to data from the Alliance for Period Supplies.
"It's really hard to be able to focus in school, and do well in school if you're worried about what's happening with your body and not having the protection you need," Melbye said. "This is the same for somebody who is working — can't afford the product that you need, it's very hard to do a good job."
A toll on mental health
Melbye says the mental toll of facing period poverty and the stigma around it is difficult, especially when someone has to choose between paying bills, getting groceries or buying pads or tampons.
"It can really take a toll on your mental health, and just the ability to participate in life when you don't have the product that you need. It makes it hard to leave your house," Melbye said. 
Some women end up using toilet paper or other items in place of menstrual products, Melbye said, which may not work as well or can lead to infection. 
The Period Collective distributed 540,000 items last year, she said. Chicago's South and West sides, which have faced decades of disinvestment, have a significant need for menstrual products, Melbye said.
State Rep. Barbara Hernandez first heard of period poverty a few years ago when visiting a food pantry. She learned women were reusing menstrual products — which are designed for a single use.
Hernandez is the chief sponsor of two pieces of legislation that passed in both chambers last month: a bill that would allow recipients of SNAP to use benefits on menstrual products, and a bill that would expand access to the products in public schools.
"A lot of people did not know that [period poverty] exists. A lot of people thought this is something that only happens in another country, but not here in Illinois or the United States," said Hernandez, whose western suburban district includes Aurora. 
She said the legislation will not end period poverty, but it will begin to close the gap. In the future, she hopes businesses and other organizations will make menstrual products available in their bathrooms.
---