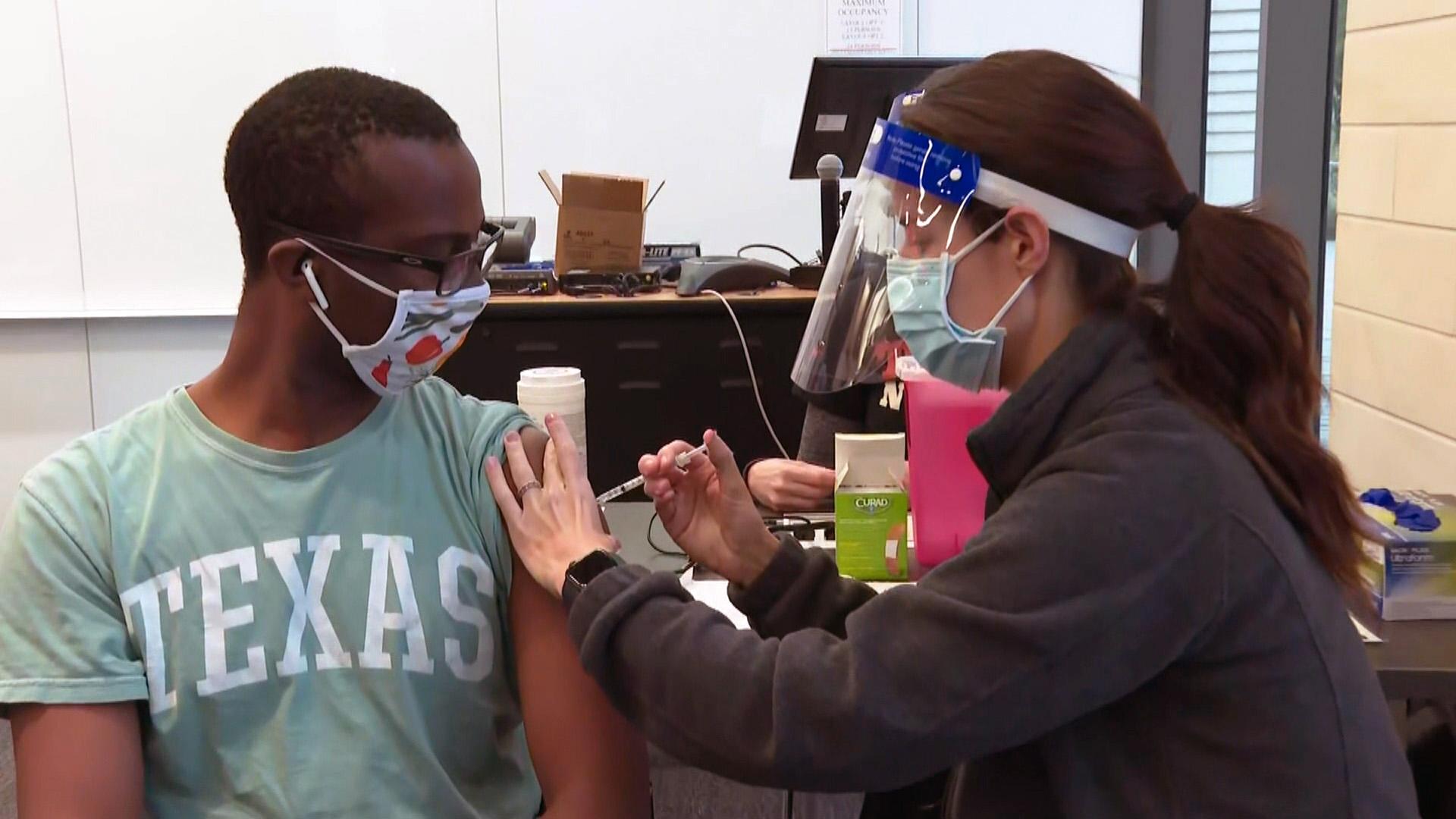 (WTTW News)
A study analyzing whether the COVID-19 vaccine prevents infection and spread of the coronavirus among college students has been expanded to include adults ages 18-29, including those who choose not to get vaccinated.
When the Prevent COVID U study initially launched in late March, it limited enrollment to college students at more than 20 colleges and universities across the country, including Northwestern University and the University of Illinois.
"But now with the widespread availability of COVID-19 vaccines and many colleges requiring vaccination among their students, we're opening up the trial to enroll more people at more locations and now including those who don't intend to get vaccinated in the near future," said Dr. Larry Corey, one of the study's leaders and the principal investigator of COVID-19 Prevention Network's operations program, in a statement.
Researchers are looking to enroll 18,000 young adults, including 6,000 who do not plan to get the vaccine and will serve as a control group. Another third of the participants will be randomly selected to receive the Moderna vaccine immediately upon enrollment, and the final third will be vaccinated whenever they prefer or after four months of study.
All participants who have not been vaccinated by the end of the four-month study will be offered the Moderna vaccine.
"The expanded enrollment and inclusion of participants who prefer not to be vaccinated will ensure that the study successfully answers the critical questions as to vaccine effects on acquiring infection and transmitting infection to others," said Dr. Holly Janes, a professor at the Fred Hutchinson Cancer Research Center and one of the leaders who designed the trial, in a statement.
Throughout the study, participants will complete questionnaires, swab their noses daily for COVID-19 infection and provide periodic blood samples.
Since the study aims to determine the vaccine's effectiveness in reducing and/or preventing transmission to others, participants will also be asked to identify close contacts to participate in the study, such as family members, friends or roommates, as well as anyone they come into contact with if they contract COVID-19.
Researchers expect about 25,000 close contacts will be identified and asked to join the study. Close contacts will be asked to take daily swabs of their noses for two weeks, answer weekly questionnaires and provide two blood samples if a main study participant tests positive for COVID-19.
To make participating more convenient, as many study procedures as possible will be conducted remotely and electronically, such as initial screening and consent, according to researchers. Nasal swabs will be mailed or dropped off at a study site, which has been expanded to more than 40 locations across the country.
The study is funded by the Federal COVID-19 Response Program and the National Institute of Allergy and Infectious Diseases.
People who have previously been diagnosed with COVID-19 or who already received a vaccination are not eligible to participate in the study. Participants may be compensated up to approximately $900, according to researchers.
For more information about the study, including how to enroll, visit the Prevent COVID U website.
Contact Kristen Thometz: @kristenthometz | (773) 509-5452 |  [email protected]
---