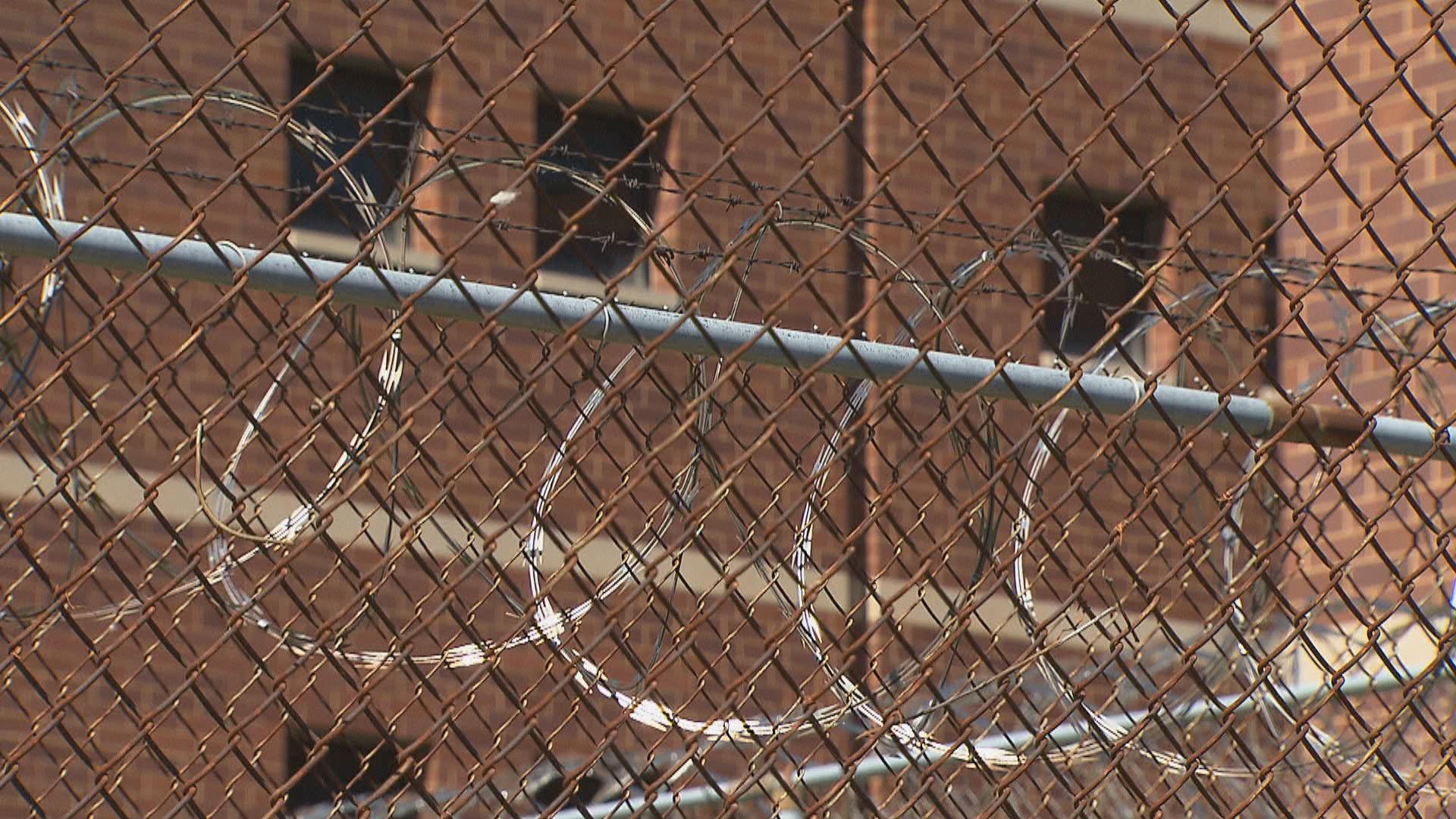 (WTTW News)
A Chicago teen who allegedly acted as the getaway driver in a 2020 gang-related shooting later "terrorized" another man and his two family members during a home invasion on the West Side earlier this year.
Eugene Burns, 19, was ordered held without bail during a hearing Thursday following his arrest on a first-degree murder charge stemming from the Sept. 3, 2020 killing of 17-year-old Jaylin Mason. Burns was also held on $1 million bail from a March home invasion in which he and others allegedly beat a 63-year-old victim and dragged him around his own home as they searched for money.
During Thursday's hearing, Judge John Fitzgerald Lyke Jr. called both of the cases "extremely chilling and extremely violent."
The shooting of Mason occurred as he and his 16-year-old girlfriend stood on a West Garfield Park street corner at just after 8 p.m. Cook County prosecutors said Burns and two other uncharged co-defendants are members of the Four Corner Hustlers street gang, while Mason was a member of another faction of that same gang during an "ongoing conflict" between the two.
Burns had allegedly previously stolen a Jeep and used that vehicle to drive the two other co-defendants to the 4400 block of West Jackson Boulevard, where Mason was located. The co-defendants exited the Jeep armed with a handgun and an assault rifle, prosecutors said, and opened fire on Mason.
He was struck nine times, including in the head and neck, and was pronounced dead. Burns and the shooters fled the scene and later abandoned the vehicle, according to prosecutors.
Investigators later found that vehicle and discovered Burns' fingerprints inside, prosecutors said. And following his arrest on Tuesday, he allegedly admitted to stealing the Jeep and acting as the driver in the shooting, adding that he knew Mason and referred to him as "the opposition."
Prosecutors on Thursday also detailed a March 13, 2021 home invasion in the 5200 block of West Van Buren Street in which Burns and three others allegedly broke into the home of a 63-year-old man and held him hostage for 30 minutes.
Burns and the others allegedly punched the victim and struck him with a firearm as they ransacked the home, repeatedly asking where his money was. The group fled when the man's brother and sister-in-law arrived at the home, but not before Burns allegedly struck the woman in the head with a gun and pointed the weapon at the man. In total, prosecutors said $400 was taken during this incident.
The woman called 911, but as she was on the line, Burns and another defendant returned and demanded she give him her phone, prosecutors said. As he searched for the brother, Burns allegedly shot that man's dog.
Both male victims were later able to identify Burns and the others through a photo array, prosecutors said. In that case, Burns was charged with three counts of home invasion with a firearm and one count of aggravated cruelty to animals.
"This defendant and three of his cohorts terrorized this man for 30 minutes or so in his own home," Lyke said, referencing the prosecution's allegations. "He went through 30 minutes of living hell, from what I heard."
Burns is due back in court July 13.
Contact Matt Masterson: @ByMattMasterson | [email protected] | (773) 509-5431
---