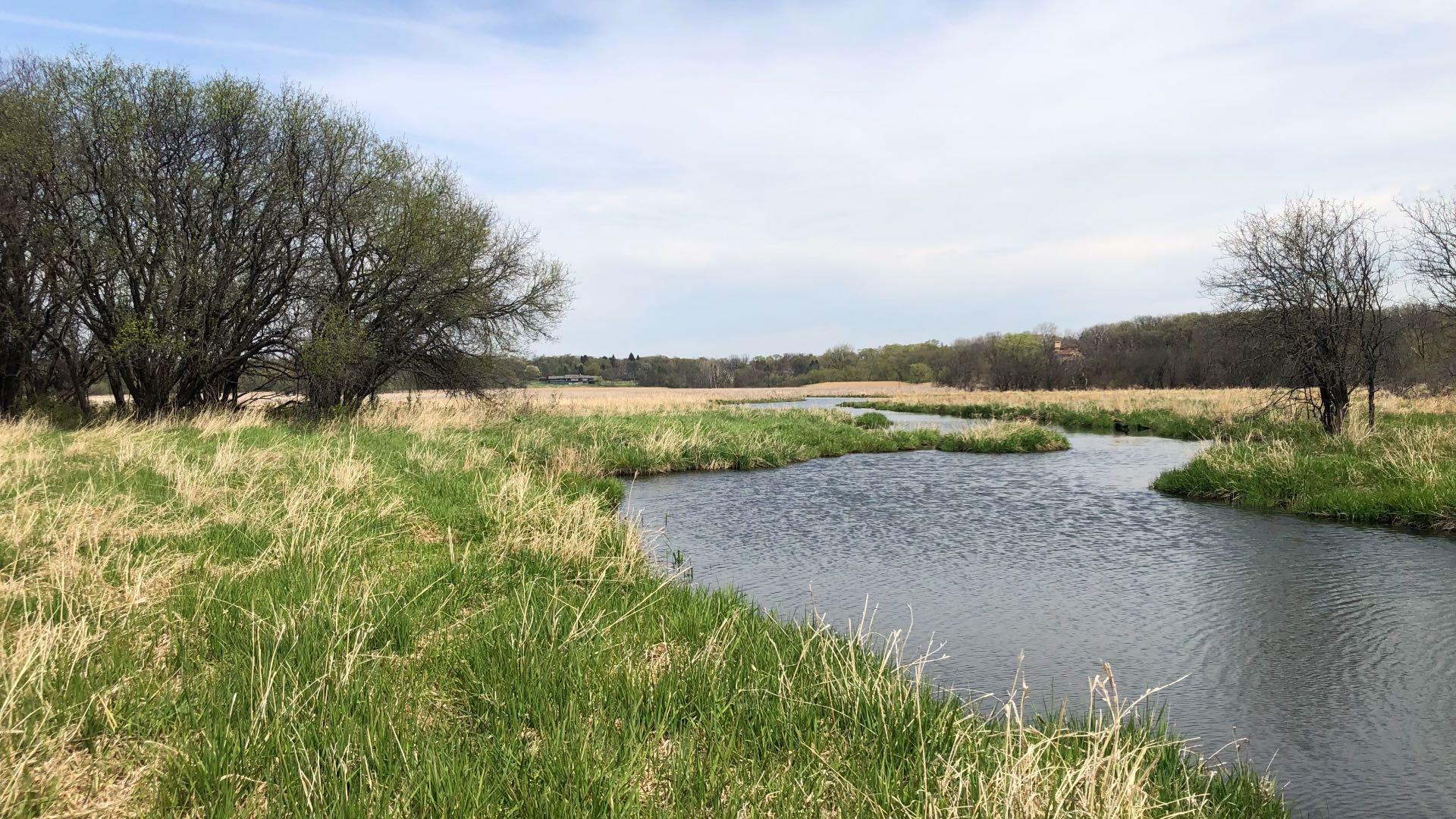 Spring Lake Forest Preserve, Cook County. (Patty Wetli / WTTW News)
How much is nature worth? The Forest Preserve District of Cook County is about to find out.
The district's board of commissioners has thrown its unanimous support behind a proposal for a ballot referendum that would put a property tax increase for the preserves directly in the hands of voters.
At Tuesday's meeting of the board, commissioners agreed to send the referendum resolution to the finance committee, where a full hearing will be convened and the referendum's language will be finalized. The measure is expected to be placed on ballots in the November 2022 election.
"It's an opportunity for voters to decide if they want to make an investment in the future of the forest preserves," said Commissioner Larry Suffredin, one of the architects of the resolution.
The referendum, as it currently stands, would propose raising the existing forest preserve taxing rate by .025% to a total of .076%, which would add approximately $40 million to the district's coffers. For a single family residence in Cook County with a fair market value of $100,000 at the time of the referendum, the increase in annual taxes would be $7.29, according to the resolution presented to commissioners.
Sending the referendum to committee is not an approval of the measure but rather an "indicator" of commissioners' desire to see the referendum move forward, Suffredin said.
Commissioner John Daley called on his colleagues to sponsor the referendum, saying: "The future of the forest preserves is at stake. I would urge us as a group to speak strongly and loudly in support."
The need for a referendum was broached in late 2020 during discussions surrounding the district's 2021 budget. General Superintendent Arnold Randall told commissioners at the time that the district would have to draw $19 million from its reserves just to maintain programming and pay staff.
"This budget does not represent a sustainable situation," Randall said, nor did it address "underlying fiscal concerns" such as deferred maintenance, capital improvements or pension commitments.
Speaking again Tuesday, Randall noted that in the past decade, the preserves had doubled the amount of land under restoration — "You can see the difference," he said — added campgrounds, expanded trails and doubled the number of programs offered. The district also supports the Chicago Botanic Garden and Brookfield Zoo. At the same time, the district's budget has grown less than 10%, he said.
The tax increase would put the district on firm financial footing while allowing for growth as well, including the acquisition of more land, Randall said.
The forest preserves more than proved its value during the pandemic, he said, tallying visitor numbers the likes of which had never been seen.
"What a critical resource our 70,000 acres are," Randall said.
The question is whether those benefits will still resonate with voters in 2022. 
Contact Patty Wetli: @pattywetli | (773) 509-5623 |  [email protected]
---