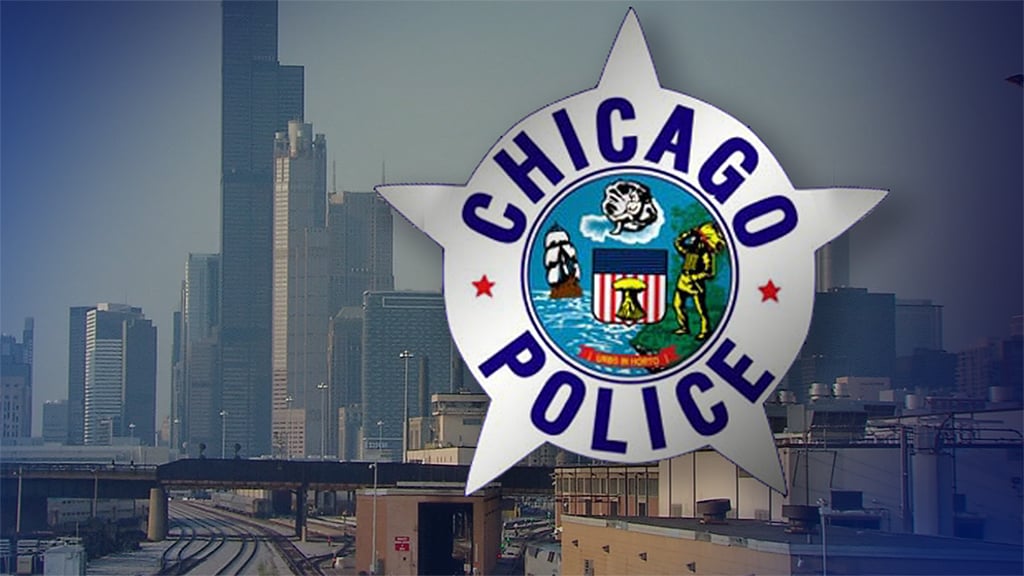 (WTTW News)
A Chicago man is facing a murder charge after he and another suspect allegedly fired assault rifles at a Humboldt Park resident during an attempted home invasion late last year.
Marvin Flanagan, 28, was held without bail during a court hearing Tuesday following his arrest on charges of first-degree murder and attempted home invasion stemming from the Dec. 21, 2020 killing of 39-year-old Miguel Perez.
According to Cook County prosecutors, Perez was having a party with friends at his home in the 2500 block of West Cortez Street just before 3 a.m. when he received a notification by phone from his surveillance system about activity in an alley.
Perez, who was carrying a .380 Beretta handgun, left his friends and went outside to see what was happening, prosecutors said. But upon exiting his residence, he was shot almost immediately in the arm and stomach by Flanagan and another unnamed defendant, prosecutors said.
Perez was able to fire a couple of shots from his gun and apparently struck Flanagan, who left a blood trail in a nearby alley as he attempted to flee, according to prosecutors. Perez was transported to Stroger Hospital, where he was pronounced dead.
As officers were responding to the shooting scene, they received a notification of a gunshot victim at Saints Mary and Elizabeth Medical Center who was being uncooperative with staff. Prosecutors said video from the hospital showed the unnamed codefendant dragging a wounded Flanagan into the lobby and leaving him there before driving away in a Nissan Moreno that had been reported stolen out of Indiana.
Flanagan had been shot twice and was arrested on unrelated warrants following his recovery.
Chicago police recovered shells from multiple firearms outside Perez's home, according to prosecutors, including Perez's gun as well as 5.56-caliber and 7.62-caliber casings. A trail of blood found in a nearby alley was DNA tested and matched to Flanagan, prosecutors said.
His blood was also located in the stolen Nissan, which was found a day later, abandoned several miles from the shooting scene, prosecutors said.
About an hour before the shooting, Flanagan received a call from his brother's girlfriend, who was at Perez's home. She told Flanagan that Perez was there and was "wearing chains and jewelry," according to prosecutors.
In jail calls reviewed by investigators, Flanagan allegedly claimed that he had been shot "by friendly fire" and that he had been driving himself to the hospital, but fell unconscious and had to be driven the rest of the way by his co-defendant.
He went on to say that Perez was not supposed to come outside the night of the shooting, adding that he "should have just speared his ass as soon as he came out," according to prosecutors.
Flanagan already has several other pending criminal cases, some of which occurred after the murder of Perez, including two counts of aggravated battery to a peace officer and an escape charge. Prosecutors also said he has multiple past convictions on armed robbery and attempted burglary charges.
Citing what she said was "significant evidence" against Flanagan in this case, as well as his past convictions, Judge Mary Catherine Marubio denied bail and said she believes Flanagan poses "a danger to the community."
Flanagan is due back in court on July 6.
Contact Matt Masterson: @ByMattMasterson | (773) 509-5431 | [email protected] 
---