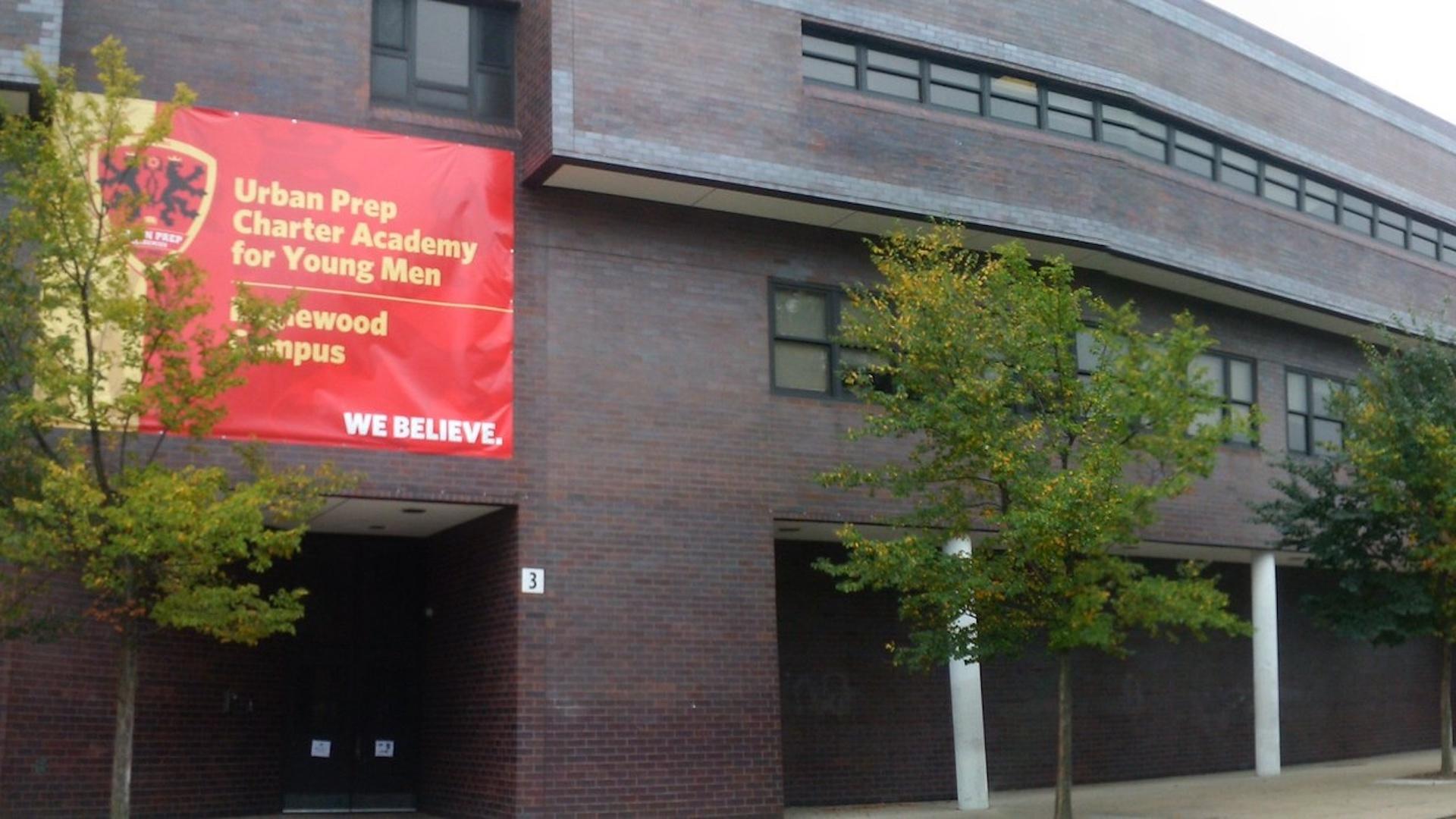 Urban Prep Englewood campus (artistmac / Flickr)
Charter school teachers at three Urban Prep Academy campuses have ended their strike after reaching a two-year contract agreement with charter administrators, the Chicago Teachers Union announced Wednesday.
Educators at the all-male charter schools will receive pay raises, back pay for the last three years when contract negotiations were ongoing and commitments from administrators to follow special education requirements to support students.
"We're not here without the voices of parents and teachers advocating for students," CTU attorney Latoyia Kimbrough said in a statement. "Parents and teachers speaking out doesn't mean they don't believe in the mission of Urban Prep. Parents and teachers are speaking out because they are the owners of the Urban Prep mission. This legacy is theirs, and they fought — we all fought — to make Urban Prep better."
Urban Prep operates three predominantly Black, all-male schools, with campuses in Bronzeville, Englewood and the Loop, that seek to get 100% of seniors enrolled in colleges following their graduation. Teachers there had been without a contract since November 2018.
Teachers there said they were at the bottom of the Chicago Public Schools pay scale, which led to high turnover within the schools.
According to the CTU, as part of the tentative agreement, Urban Prep teachers for the first time won class size limits and made improvements to teacher evaluations and provisional periods for new hires designed to retain high-quality teachers.
The union had sought a one-year contract, but Urban Prep administrators pushed for a three-year deal, saying it wouldn't be in the best interest of teachers or the schools to reopen bargaining so soon.
While the tentative agreement is a two-year agreement, the union said it won the right to open the contract for renegotiation shortly after the next school year.
"Throughout bargaining, Urban Prep families, teachers and staff remained deeply committed to the company's mission to nurture and support young Black men — and to holding management accountable in embracing and enacting its charter vision and mission," the union said in a statement.
Contact Matt Masterson: @ByMattMasterson | (773) 509-5431 | [email protected] 
---