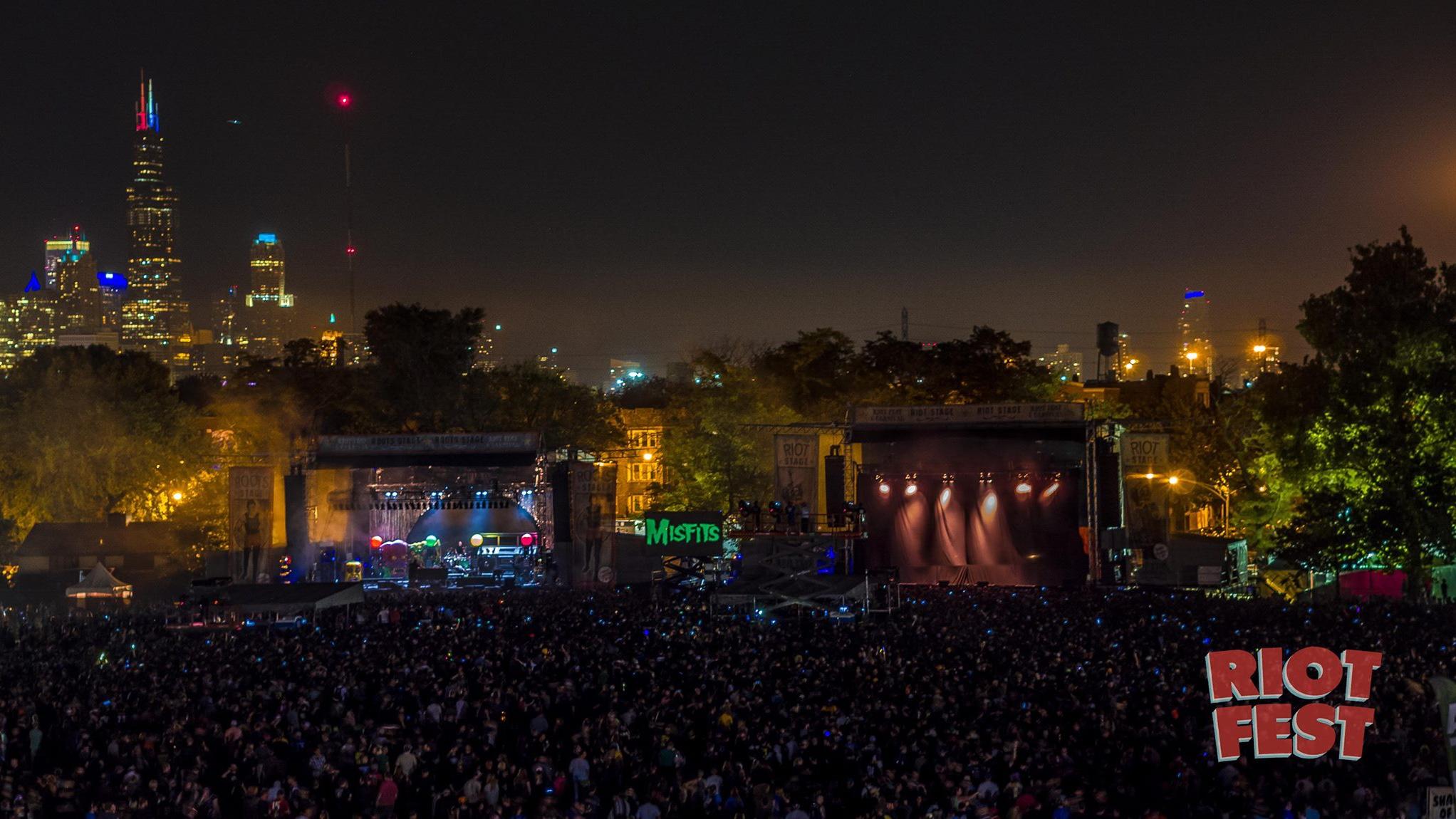 Riot Fest is set to return to Douglass Park in September. (Riot Fest / Facebook)
Riot Fest's return to Douglass Park in 2021, after being canceled in 2020 due to the coronavirus pandemic, is seen by some as a positive sign of Chicago's return to normalcy. But to others, mounting the music festival in a part of the city hard hit by and still reeling from COVID-19 amounts to what they call a "slap in the face."
Several community members dialed into the Chicago Park District board of commissioners monthly virtual meeting Wednesday to protest Riot Fest, scheduled for Sept. 17-19, and to a lesser extent Summer Smash, set for Aug. 20-22, also in Douglass Park.  
The "riot for rich people" — sold-out Riot Fest tickets ranged upward of $1,500 for "ultimate" passes — doesn't belong in the working-class neighborhoods of North Lawndale and Little Village, the community members said. 
Chief among their complaints: The festivals, along with the time required for set up and tear down, will close off Douglass Park for half the summer to neighborhood families, summer camps and sports teams, they said, denying residents access to a vital green space they rely on for recreation and respite.  
"As the city's administration continues to push for reopening, please note that Little Village and North Lawndale residents are traumatized, and we are trying to recover," said resident Edith Tovar. "We need time to heal, we need access to our public parks."
"We do hear you," said Mike Kelly, park district general superintendent and CEO. "It's not perfect, I know it's not perfect."
But large-scale events like Riot Fest, Lollapalooza and others bring in sizable revenue for the park district, without which "we simply could not make our ends meet," Kelly said.
No event, anywhere in the city, has 100% community buy-in, he added. 
"We do see a lot more positive than negative when we run these events," Kelly said. "We understand that it's an inconvenience to some, but we have always felt that it was a benefit to many." 
Tickets for Riot Fest 2022, Sept. 16-18, are already on sale.
Contact Patty Wetli: @pattywetli | (773) 509-5623 |  [email protected]