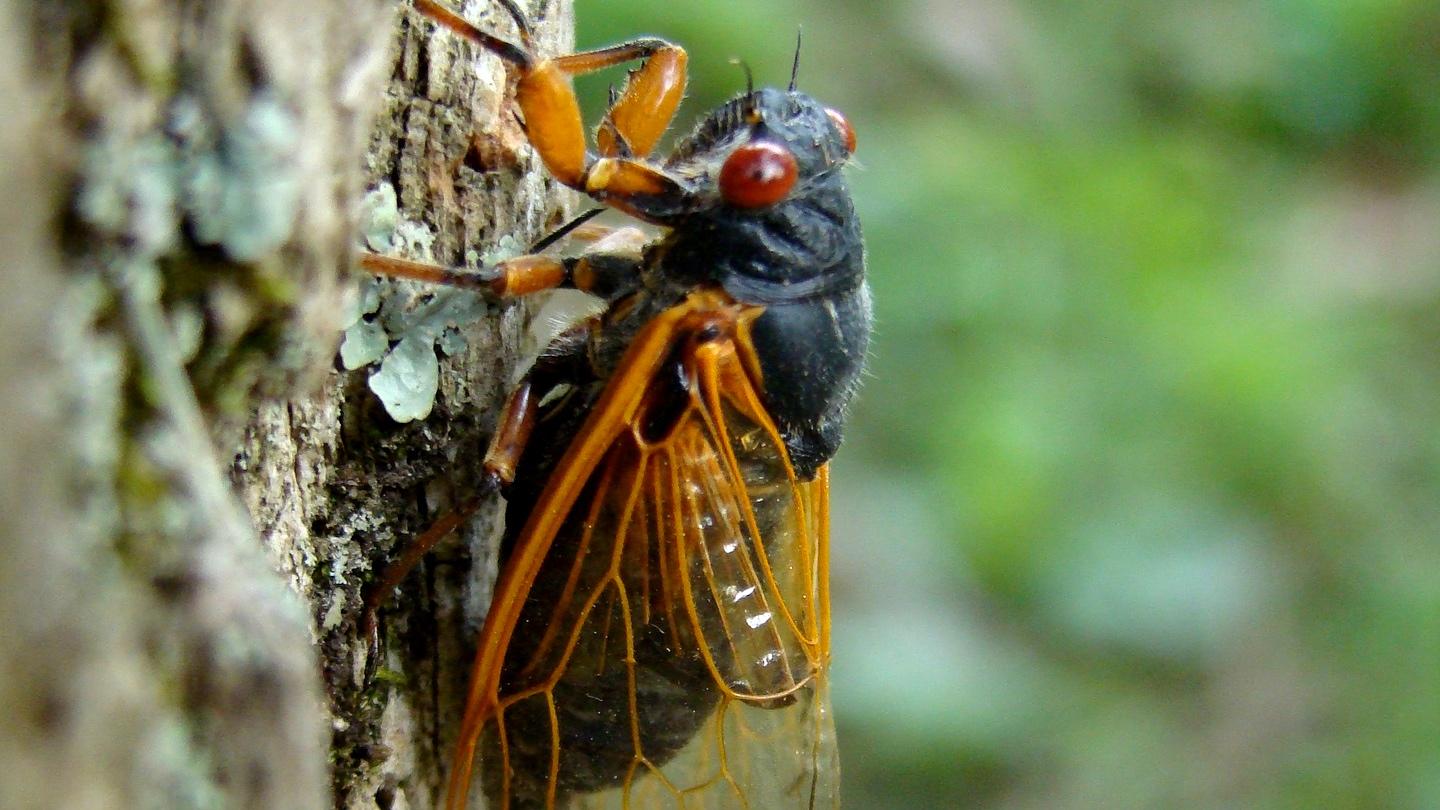 Periodical cicadas are identifiable by their red eyes. (Dan Keck / Pixabay)
As a brood of 17-year cicadas emerges in parts of the country, including Indiana, people are coming up with all kinds of creative ways to cope with the onslaught of insects.
Spicy popcorn cicadas, anyone?
That's right, where some see a nuisance, others see "dinner." Food scientists have even promoted cicadas' high-protein content and miniscule environmental footprint as reasons to consider the insects as an alternative to red meat.
Not so fast, says the Food and Drug Administration.
This week, FDA officials posted a warning they likely hadn't anticipated needing to issue: People with seafood allergies should steer clear of cicadas, as the insects are related to shrimp and lobster. Shellfish are one of the eight major allergens that account for 90% of all food allergies and serious allergic reactions, according to the FDA. (Sesame is about to join the list in 2023.)
So there's everyone's perfect excuse to declare a hard pass on a neighbor's offering of cicada cookies.  
Yep! We have to say it!

Don't eat #cicadas if you're allergic to seafood as these insects share a family relation to shrimp and lobsters. https://t.co/UBg7CwrObN pic.twitter.com/3qn7czNg53

— U.S. FDA (@US_FDA) June 2, 2021
---
Contact Patty Wetli: @pattywetli | (773) 509-5623 |  [email protected]