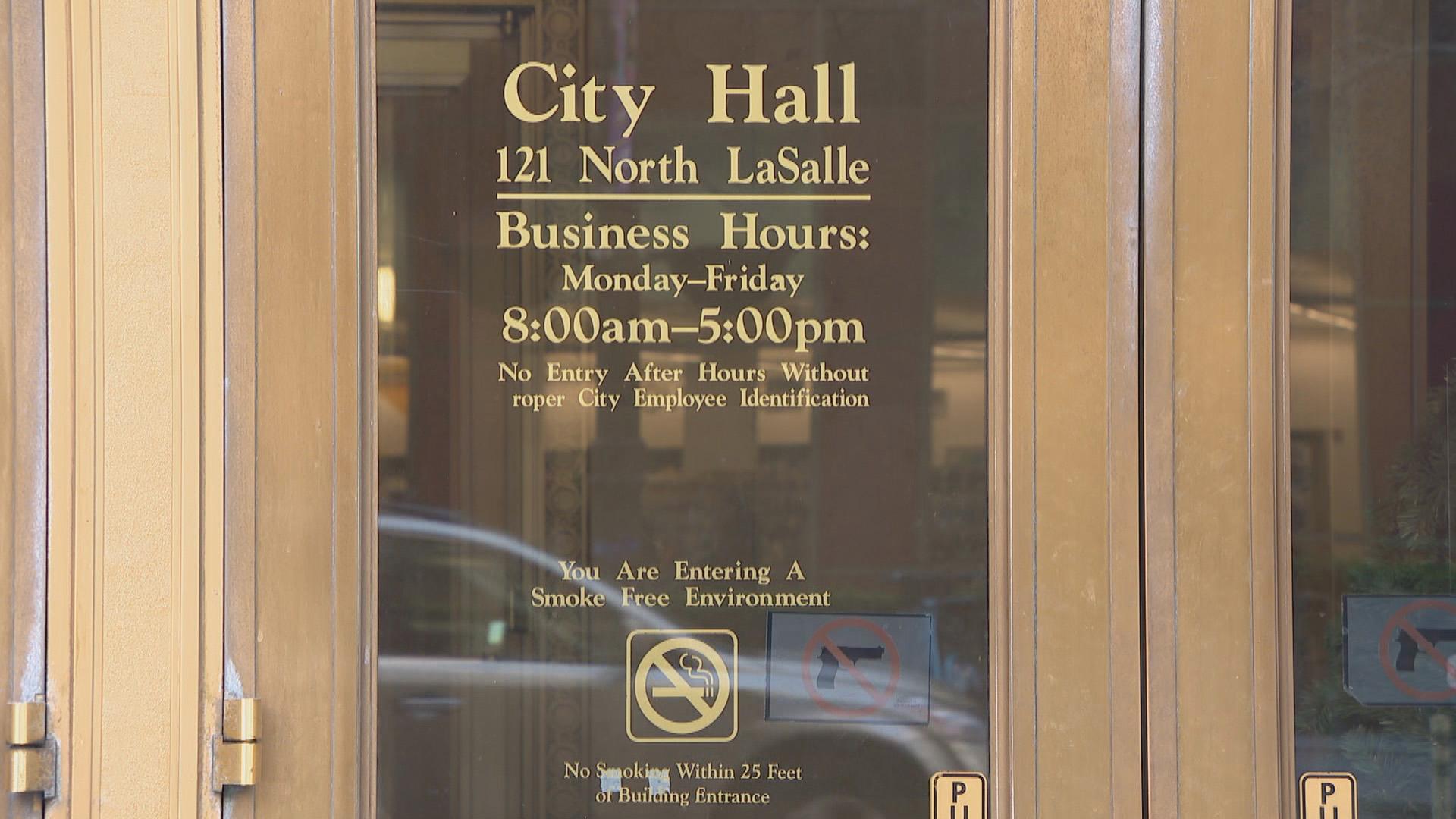 (WTTW News)
A package of new regulations designed to tighten ethics rules for state lawmakers and Springfield lobbyists will not override Chicago's ethics rules, much to the relief of city officials who lobbied against an initial version of the legislative package that would have overridden Chicago's Governmental Ethics Ordinance, first passed in 1987.
Gov. J.B. Pritzker indicated Tuesday that he was likely to sign the measure into law, calling it "a good start" while acknowledging that there was more to do be done to prevent corruption scandals from roiling the capitol.
Pritzker acknowledged the measure that passed the House 113-5 on Monday and the Senate unanimously early Tuesday morning "isn't perfect."
"More work definitely remains, but there are more ways of putting a stop to corruption than there ever have been before," Pritzker said.
The measure requires lawmakers to disclose more information about potential conflicts of interest to state officials on economic disclosure forms.
In addition, legislators would be banned from being paid to lobby the General Assembly for six months after they leave office, or until the end of the General Assembly during which they served, if the bill is signed into law. 
Lawmakers would also be banned from lobbying other units of government if their lobbying firm also lobbies the General Assembly, according to the law on its way to Pritzker's desk.
The new law would also allow the legislative inspector general to initiate investigations without the approval of the Legislative Ethics Commission.
However, those reforms are insufficient, said Madeleine Doubek, a former journalist and executive director of Change Illinois.
"What was approved this session is a far cry from what's needed and only serves to diminish voters' hopes for stronger laws to guide officials' actions," Doubek said in a statement.
Change Illinois had urged a full ban on lawmakers lobbying local governments, a two-year ban on lawmakers lobbying their former colleagues as well as a fully independent legislative inspector general.
"Overall, this package is yet another example of the weak approaches we've seen in previous years that have done nothing to curb the continued cycle of corruption scandals that Illinois is infamous for across the nation," Doubek said.
Laws already in effect in Chicago are stronger — and officials are relieved the measure passed by the General Assembly leaves them untouched, said Ald. Michele Smith (43rd Ward), the chair of the City Council's Ethics and Governmental Operations Committee.
"We did not want to see our reforms swept away," Smith said. "It wouldn't have sent the right message."
Chicago completely bans elected officials from outside Chicago from lobbying city officials, and imposes a two-year ban on elected officials from lobbying their former colleagues.
Steve Berlin, the executive director of the Chicago Board of Ethics, said he is studying the measure headed to the governor's desk.
Contact Heather Cherone: @HeatherCherone | (773) 569-1863 | [email protected]
---