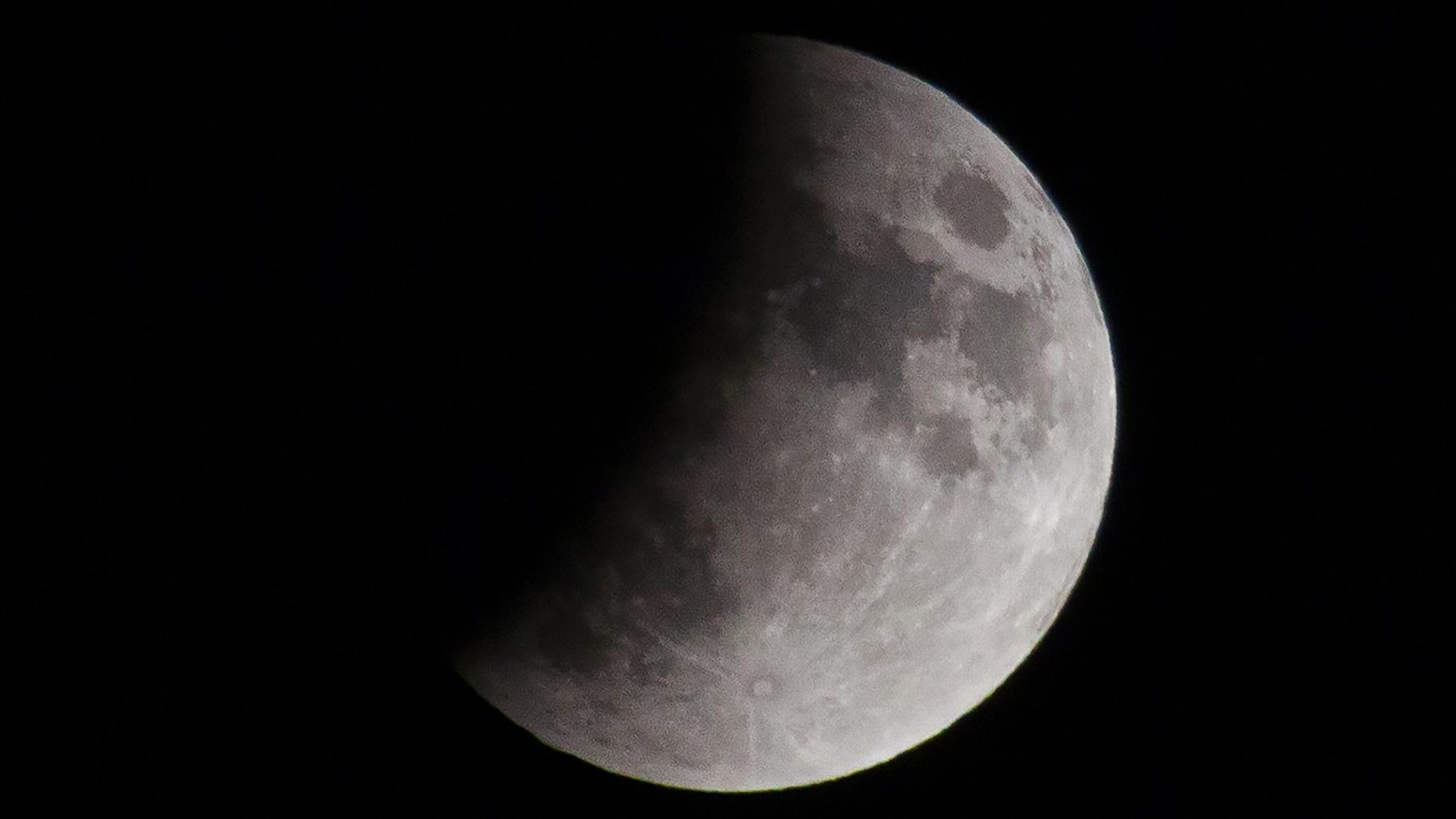 A lunar eclipse. (dexmac / Pixabay)
When it comes to major astronomical events, location and timing are everything.
Wednesday's much-hyped lunar eclipse, of a supermoon no less, is sure to be a spectacular sight. Just not in Chicago.
The eclipse will begin at 3:47 a.m. and by the time it reaches its peak, the moon will have already set below the horizon. Witnessing even a partial eclipse is still pretty amazing, but given the moon's position, sky watchers will need an unobstructed view of the horizon to the southwest. That means getting away from buildings and trees, which is a tall order for city dwellers.
Feeling up to the challenge? The Adler Planetarium has tips on what to look for, and when:
As the eclipse progresses — meaning the moon passes through the Earth's shadow — the moon's color will change from light gray to an increasingly deeper tan. 
At 4:44 a.m., things start to get really interesting when the moon reaches the darker part of the Earth's shadow. The moon will look like a cookie with a bite taken out of it, according to the Adler. But it will also sink lower and lower in the sky, with the moon setting before 5:30 a.m., just as it reaches partial eclipse. The rest of the action will take place out of sight, at least to Chicagoans.
The next chance to see a lunar eclipse in Chicago will occur on Nov. 19.
For those who are still a little fuzzy about what exactly an eclipse is, tune into the Adler's Sky Observers Hangout at 7 p.m. Tuesday for a live chat about all things eclipse-related. 
Contact Patty Wetli: @pattywetli | (773) 509-5623 |  [email protected]
---