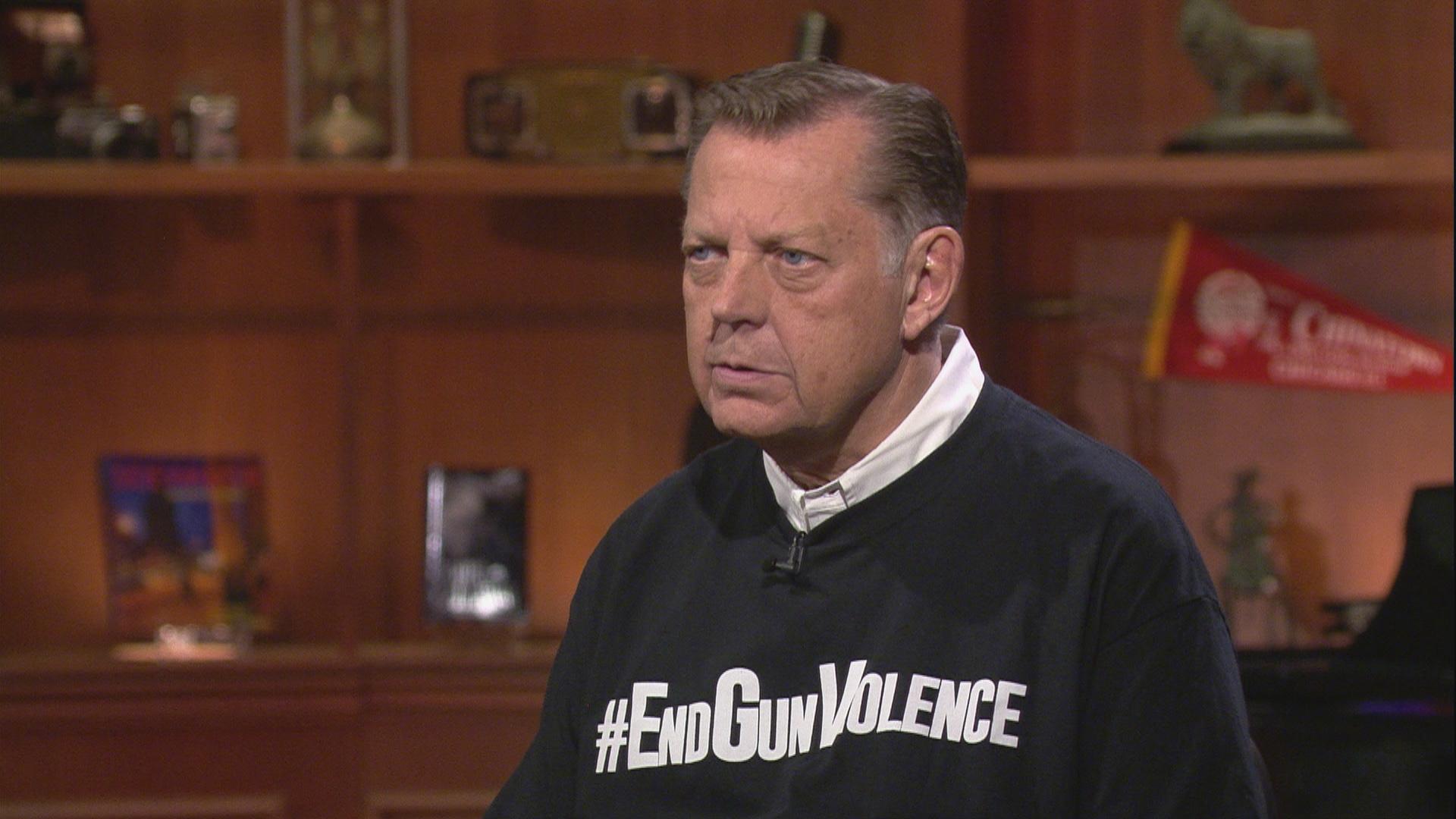 Cardinal Blase Cupich reinstated the Rev. Michael Pfleger on Monday as senior pastor of St. Sabina Catholic Church after an investigation of allegations of sexual abuse of a minor more than 40 years ago "concluded that there is insufficient reason to suspect Father Pfleger is guilty of these allegations."
In a letter to the St. Sabina Church and school community, Cupich said the archdiocese's Independent Review Board, assisted by the Office of Child Abuse Investigation and Review and outside investigators conducted "a thorough review" of the allegations.
The first version of the letter published on the archdiocese's website said the probe "concluded that there is no reason to suspect Father Pfleger is guilty of these allegations" before being updated — without explanation — 90 minutes later. 
The letter was changed because officials from the archdiocese wanted "to be precise in repeating the language of the Independent Review Board's report," spokesperson Paula Waters told WTTW News.
Cupich said he accepted that finding and would reinstate Pfleger as senior pastor of the faith community of St. Sabina on June 5, five months after the cardinal asked him to step aside while the probe was conducted.
"I have asked Father Pfleger to take the next two weeks to prepare himself spiritually and emotionally to return, realizing that these months have taken a great toll on him," Cupich wrote. "He has agreed to do so."
Pfleger could not immediately be reached for comment by WTTW News.
Mayor Lori Lightfoot said Pfleger has served as an important advocate for victims of gun violence and served the Auburn Gresham community for decades at great personal sacrifice.
"I'm grateful that Father Mike is back at St. Sabina's, and I'm sure there's rejoicing all over that community," Lightfoot said at an unrelated news conference.
Two brothers said Pfleger molested them during the 1970s starting when Pfleger was a seminarian assigned to work at Precious Blood Catholic Church, according to the Chicago Tribune.
Pfleger, who turned 72 on Saturday, has led St. Sabina for more than 40 years, becoming one of the most high-profile religious leaders in Chicago. In 2011, former Cardinal Francis George removed him from St. Sabina after he rejected George's assignment to lead Leo High School.
An outspoken advocate for gun control, Pfleger said George acted under pressure from the National Rifle Association and suggested he would leave the Catholic Church rather than accept the post at Leo High School.
Several months later, George agreed to allow Pfleger to remain at St. Sabina. Typically, priests serve for no more than six years at a time as pastor at a church.
In 2015, Oscar-winning director Spike Lee based a character played by John Cusack on Pfleger in his movie "Chi-Raq." Lee called Pfleger, who is white, "a living saint" for fighting gun violence while leading a nearly all Black church on Chicago's South Side. 
Pfleger once again seized Chicago's political spotlight in 2018 by leading a march that shut down the Dan Ryan Expressway to protest gun violence with former Police Superintendent Eddie Johnson.
Known as a showman who often preached alongside a band, a choir and dancers, Pfleger has been arrested dozens of times while protesting everything from guns to tobacco ads and the way grade-school athletic conferences reinforced segregation.
Contact Heather Cherone: @HeatherCherone | (773) 569-1863 | [email protected]
---