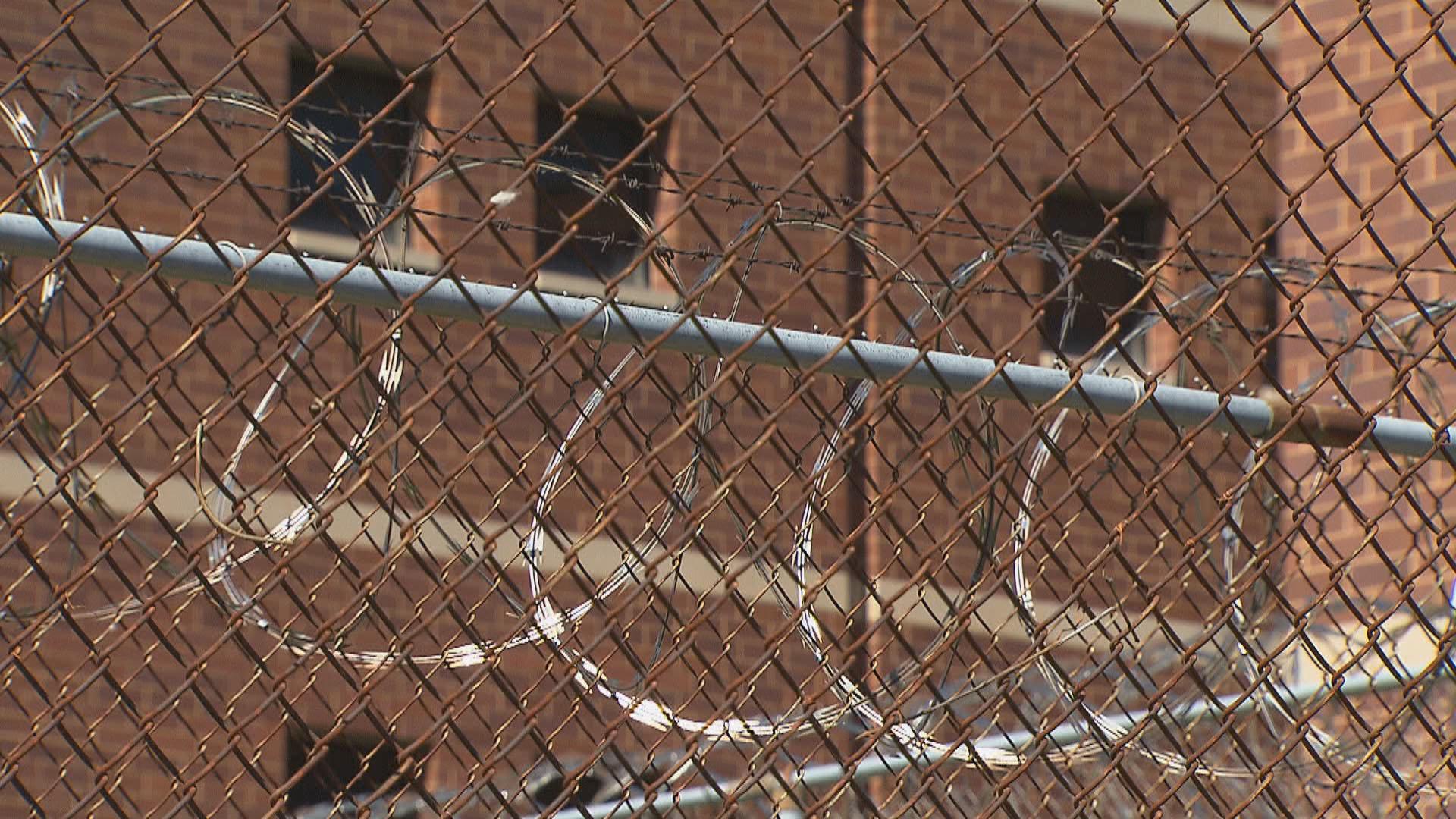 (WTTW News)
A teen who allegedly shot a toddler in the leg after opening fire on a vehicle he believed was carrying rival gang members just outside the Cook County Criminal Court Building has been held without bail one week after the shooting.
The alleged shooter, 18-year-old David Contreras, has been charged with four counts of attempted murder, along with single counts of aggravated battery and unlawful use of weapon stemming from the May 14 shooting.
Another man, 21-year-old Rodolfo Irigoyen, has also been charged with aggravated battery after he was allegedly driving the vehicle Contreras was riding in when the shooting occurred.
Both men were denied bail during a hearing Friday afternoon.
According to Assistant State's Attorney James Murphy, a couple was driving with their two young children — a 2-year-old girl and her 9-month-old sister — in a 2017 Buick Encore heading northbound on South California Avenue at around 6:08 p.m.
Murphy said the couple did not realize they were being followed by a Honda Accord driven by Irigoyen, with another uncharged male defendant and Contreras riding in passenger seats. Each of those men are members of the Two-Six gang, according to Murphy, and they believed the Encore was carrying members of the rival Latin Kings gang.
As the vehicles approached the intersection of 26th and California — which is where the Cook County Criminal Court Building is located — Irigoyen pulled into an outside lane so he could pass one vehicle and pull up next to the Encore, Murphy said.
As the light turned green, Contreras allegedly pointed a 9mm handgun out of his window and fired multiple shots at the Encore. Murphy said Contreras continued firing as the other vehicle turned and tried to get away.
The couple realized their 2-year-old daughter had been struck in the right leg, and immediately took her to a hospital. She underwent two hours of surgery, Murphy said, in order to remove a bullet from her right kneecap. The girl survived and is expected to recover, though Murphy said she will need additional surgeries and will have to undergo physical therapy.
Surveillance footage revealed part of the license plate number on Irigoyen's vehicle, and Chicago police detectives were able to find the full plate number through state records. They tracked the vehicle to an address in the 5000 block of South Racine Avenue, and saw both Irigoyen and Contreras get into the car and drive off on Wednesday, according to Murphy.
Officers conducted a traffic stop and both men were arrested. Police also recovered a 9mm handgun in the vehicle, which Contreras later admitted was the gun used in the shooting, according to Murphy.
Ballistics testing on that gun also found a "high confidence correlation" to the shell casings recovered at the scene of the shooting, according to Murphy.
In interviews with investigators, both Irigoyen and Contreras allegedly admitted their involvement in the shooting. Irigoyen said the third uncharged defendant directed him where to drive, told him which vehicle "had a king in it" and ordered Contreras to "shoot, shoot, shoot" as they pulled up next to the Encore, according to Murphy.
While Irigoyen currently faces just a single aggravated battery charge, Murphy said his office does expect to approve attempted murder charges going forward. Both men are due back in court for hearings May 28.
Contact Matt Masterson: @ByMattMasterson | [email protected] | (773) 509-5431
---