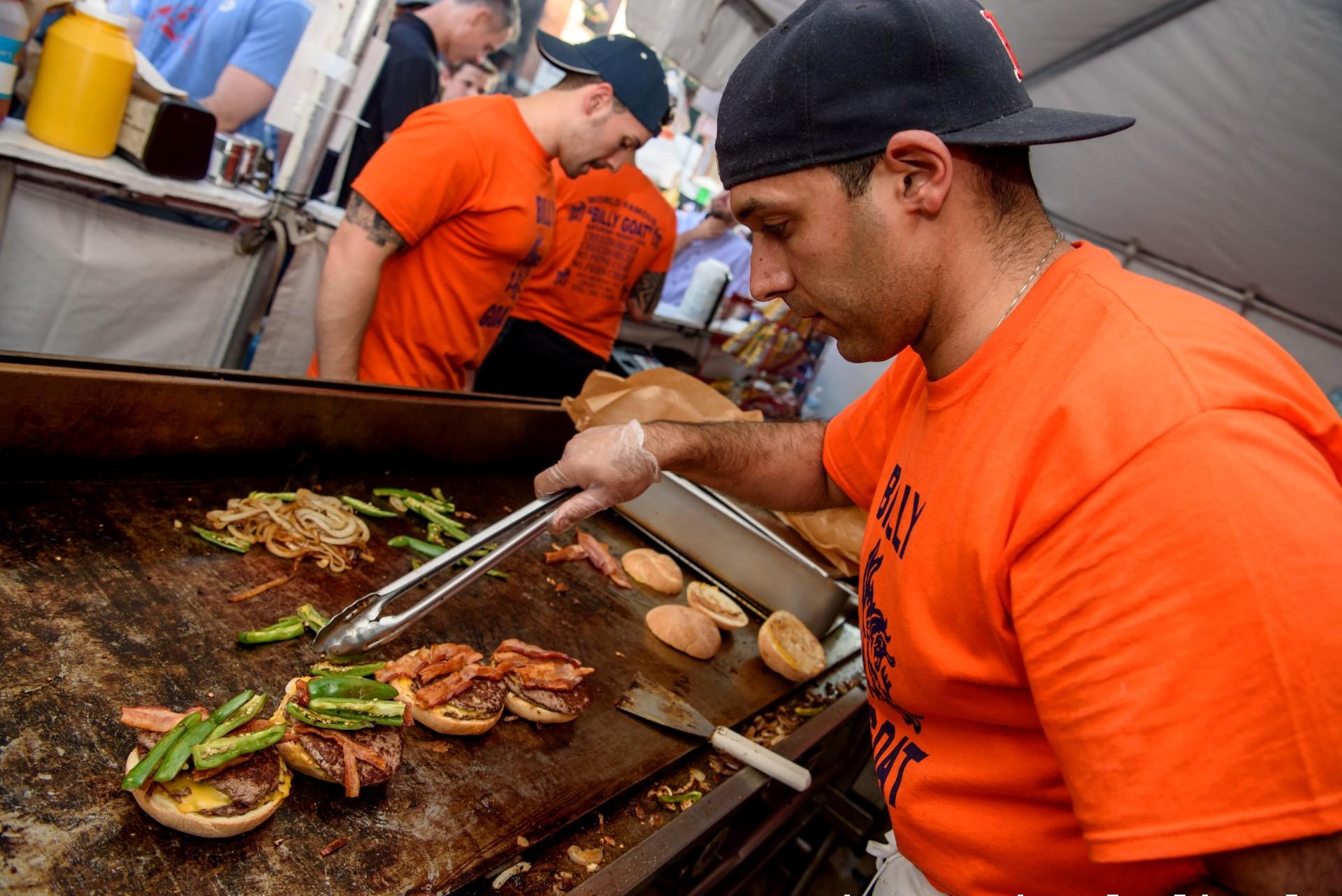 Roscoe Village Burger Fest returns in July 2021. (Special Events Management)
Summer is just around the corner and with it comes the return of neighborhood street festivals, art shows and outdoor concerts — including an iconic four-day music festival in Grant Park.
On Tuesday, Chicago Mayor Lori Lightfoot announced that Lollapalooza will return at fully capacity July 29-Aug. 1. The massive fest was canceled in 2020 because of the pandemic.
Local organizers welcomed the news as they plan their own events.
"We're excited to start to see the city coming back, and, obviously, it's a dynamic situation," said Michelle Krage, president of StarEvents, which has a dozen events planned for the summer and fall. "Fests are the fabric of their communities."
Chicago is on track to fully reopen – with no restrictions on businesses – on July 4, while the state is set to do so on June 11.
Currently, the city and state are operating under the bridge phase of reopening, which allows outdoor festivals and markets to operate at a limited capacity of 30 people per 1,000 square feet. That breaks down to roughly 600 people per city block, which may not be enough people to make every festival financially feasible, according to Hank Zemola, CEO of Chicago Special Events Management, another big player on the festival scene.
Krage agrees. "Unfortunately, it doesn't make financial sense," she said. "For our events, in order for them to be financially viable, we really need to wait until the city opens back up so we can allow more attendees to be on our streets."
Both StarEvents and Chicago Special Events Management are waiting until after the Fourth of July to bring back larger events. But not all organizers are.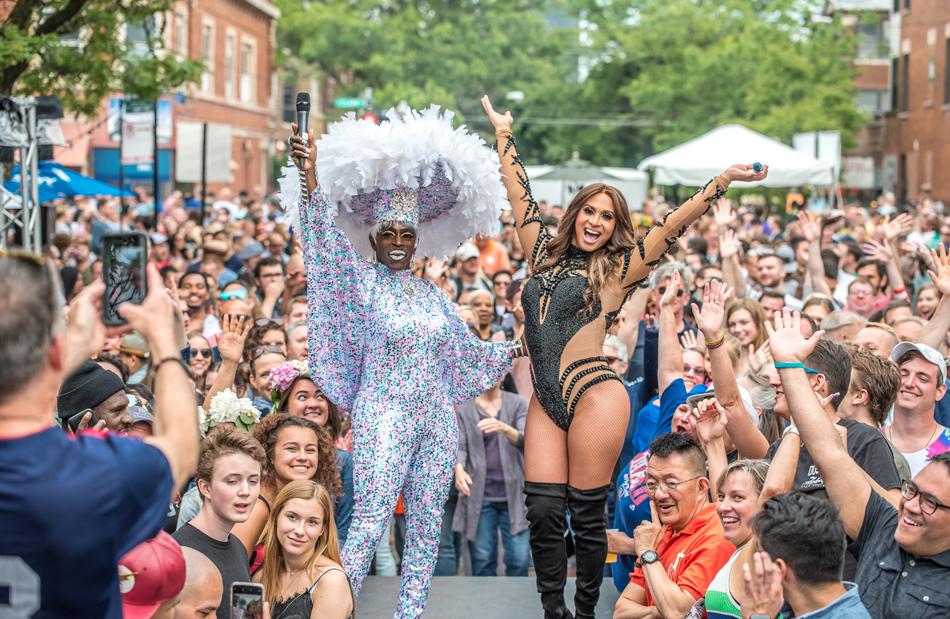 Andersonville Midsommarfest has been canceled because of COVID-19. (Courtesy of StarEvents)
Amdur Productions, which organizes 20 art fairs in the Chicago area, is forging ahead with its Northbrook Art in the Park event this Saturday and Sunday. Last weekend, the company hosted an art show in Glendale, Wisconsin.
"I'm happy to report we had a festival, first of all. And I'm happy to report it was safe, well attended and a lot of art buying," said Amy Amdur, CEO of Amdur Productions.
While the rules governing festivals are different in Wisconsin, shows produced in the Chicago area will adhere to federal and local guidance, including the revised guidance on mask mandates, according to Amdur.
"It's challenging, very challenging to keep up with changing protocols," she said, adding festivals will adhere to "whatever the rules are that weekend."
Given the constantly changing guidance, organizers are planning multiple scenarios for each festival and even downsizing some events, according to Zemola.
Regardless of the size of an event, face masks will be required for attendees who aren't fully vaccinated, but staff won't be checking on vaccination status. "We're really relying on the honor system … because we don't have a vax pass," Amdur said.
Both StarEvents and Chicago Special Events Management intend to do the same, but the latter will require attendees of Pride in the Park, a ticketed event slated for June 26 and June 27, to either be fully vaccinated or provide a negative PCR test within 48 hours of the fest, according to Zemola. "You have to have proof you're COVID free," he said.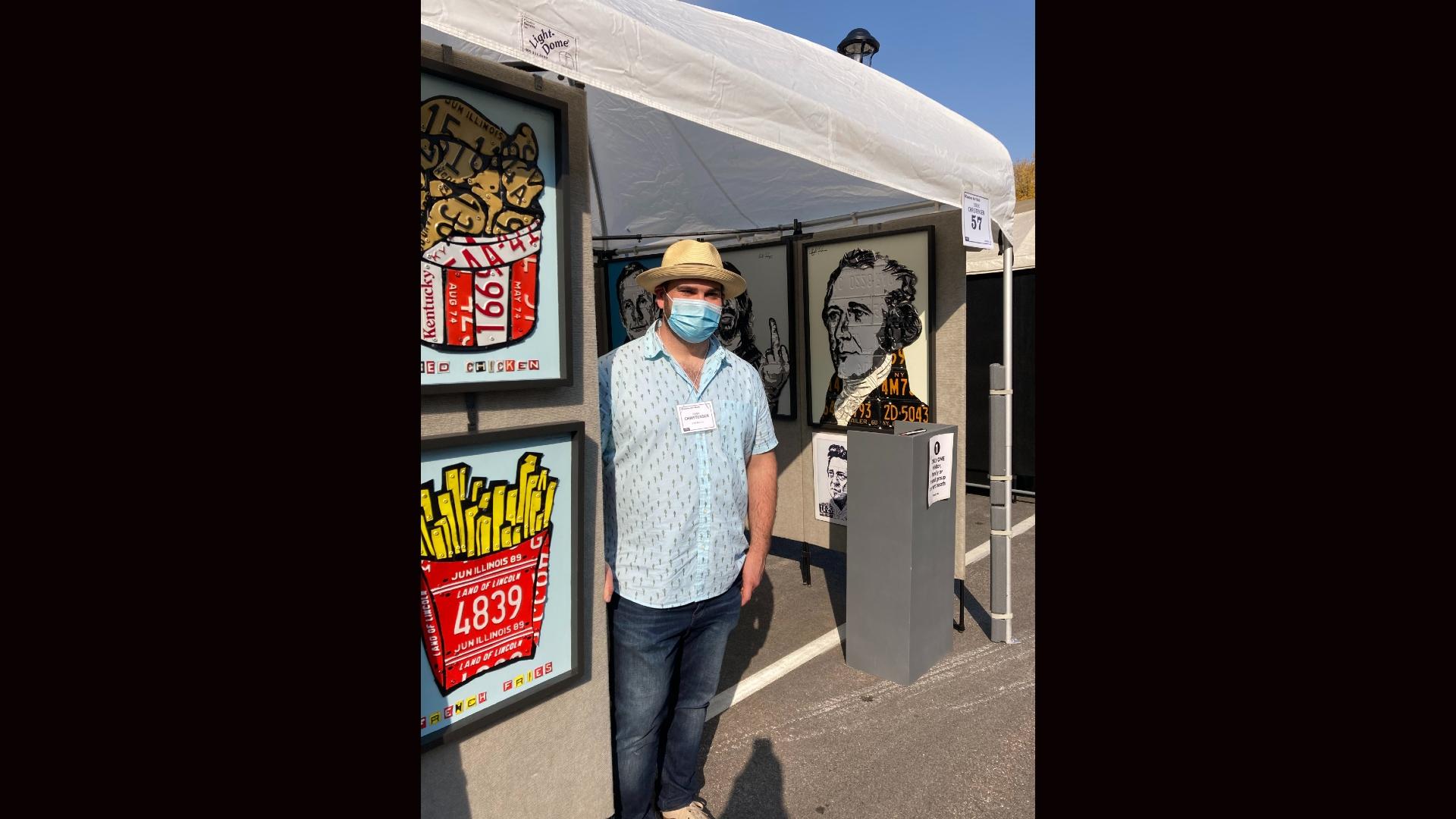 People who have not been fully vaccinated will be required to wear face coverings at events. (Credit: Amdur Productions)
Anyone who isn't feeling well should stay home and anyone who wants to wear a mask to an event will be permitted to do so, according to organizers.
Even those who are fully vaccinated should pack a mask, according to Amdur, who says artists in her shows can require anyone entering their booths to be masked. "A store can mandate masks, so can artists' booths," she said.
Artists and vendors will also be tasked with limiting the number of people in their tents to members of the same group or household. Organizers will also be monitoring crowds closely.
"If for any reason, we're over capacity, we'll be holding people at the gates," said Amdur, whose fests are using timed-entry tickets but will allow walk-ins. "If someone is more concerned or more crowd adverse, come early. Our fests usually open at 10 a.m."
In order to allow for social distancing, vendor and artists booths will be spaced farther apart, according to organizers. Attendees can also expect lots of hand sanitizer stations and social distance markers in some spaces, such as food and beverage stations.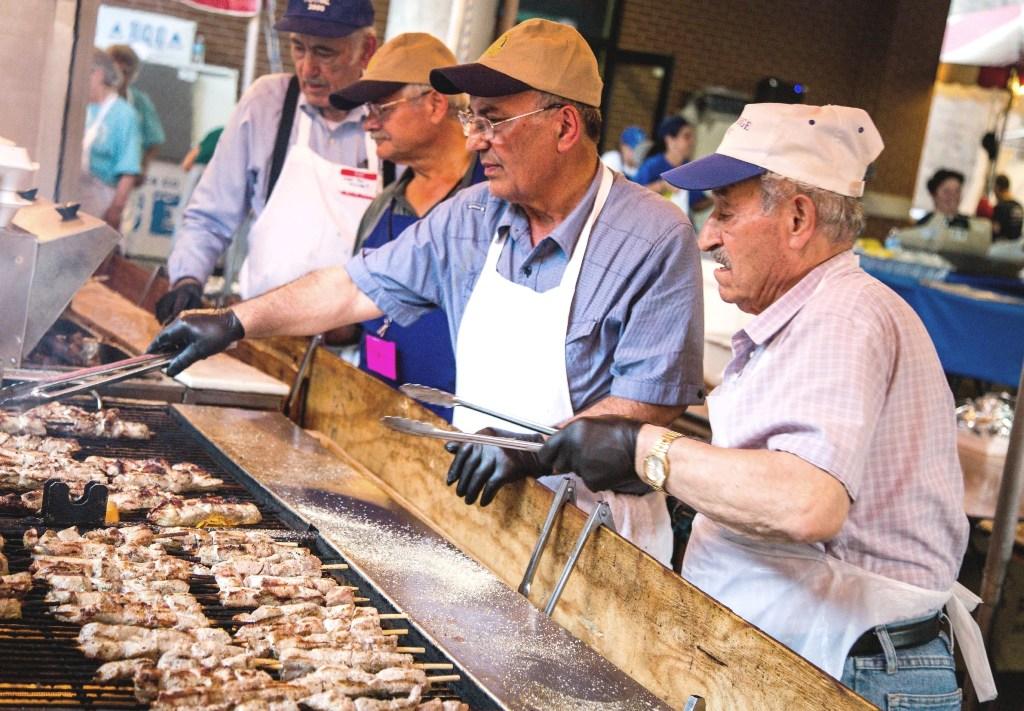 This year's Lincoln Park Greek Fest has been postponed due to COVID-19. (Photo courtesy of St. George Greek Orthodox Church)
Organizers are also looking to incorporate local restaurants and businesses into their festivals, such as the Taste of Lincoln Avenue, slated for July 24 and July 25, without charging them to participate.
"We know that they're really hurting," said Zemola. "(That) takes a chunk out of our operating budget, but we're adjusting our budget. We want to be helpful to local businesses because we're all coming out of this together."
Live music is a staple of summer fests, but the risks posed by performers singing – which could spread the coronavirus more quickly via droplets in the air – has organizers considering their live music options this year and whether performers should be vaccinated.
"We're making sure most of the bands playing are fully vaccinated," said Krage of StarEvents. "Bands that are not fully vaccinated are not going to play and take chances. We're outdoors, but, unfortunately, we can't alter the size of the street and stages. Space is limited."
Artists performing at events produced by Chicago Special Events Management won't be required to be fully vaccinated, but those who are not fully vaccinated will need to wear a face mask, according to Zemola.  
Art shows produced by Amdur Productions won't feature live music, at least initially. "We're taking it on a month-to-month basis. We don't have live music for the rest of May in Illinois," said Amdur. "We'll revisit that in June. … We want to be cautious and safety is No. 1."
As fests return, organizers are urging people to support local businesses and artists if they're financially able to. "One of the most important parts that makes Chicago so great is all our neighborhoods. They really are the heartbeat of what makes Chicago the great city that it is," said Krage. "I really hope (people) keep the dollars within the community and not to go elsewhere."
Amdur sees the return of festivals as a moment to bring people together to heal.
"In my 38 years of running art festivals, I don't think there's been a more important time for us to be creating and producing these art festivals," she said. "It's not just about the business of it. It's about the people we can touch and the people we can help."
While organizers are optimistic about this season as the pandemic wanes, they still have concerns.
"One of the fears is we'll get some events that (happen). Lolla just announced, and I'm hopeful it's a wonderful event, but if something happens and it becomes a superspreader, we'll have to address it," Zemola said. "And there's always chance that events will go back on pause. … We're still dealing with a pandemic that we don't have all the information on."
Contact Kristen Thometz: @kristenthometz | (773) 509-5452 |  [email protected]
---