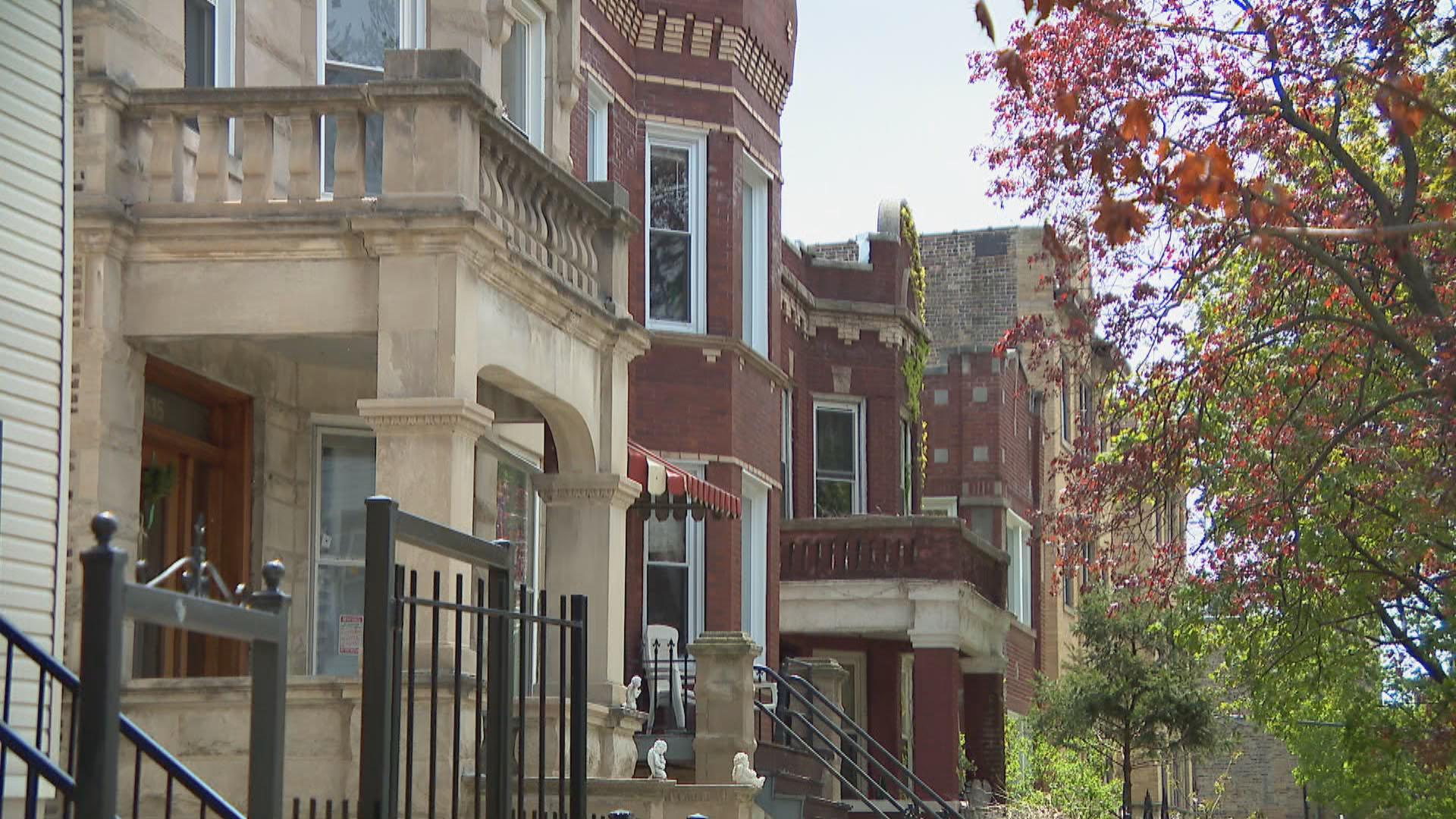 (WTTW News)
Illinois residents who lost their jobs or found their paychecks scaled back because of the COVID-19 pandemic can apply for up to $25,000 to cover missed rent payments starting Monday, officials said.
The relief package signed into law in December by former President Donald Trump will send $835 million to Illinois state and city officials to prevent a tsunami of evictions as the pandemic wanes.
The Illinois Housing Development Authority program could provide residents with 15 months of rental assistance to cover past-due rent from the previous 12 months and three additional months for a total of no more than $25,000, officials said.
In the summer and fall of 2020, state officials sent approximately $300 million to residents struggling to stay in their homes amid the pandemic. Renters could get a maximum of $5,000, and Gov. J.B. Pritzker acknowledged the need was far greater than the state could meet.
A recent survey by the Neighborhood Building Owners Alliance found that Chicago housing providers have not been paid $1 billion in rent since the start of the pandemic in March 2020.
The new round of grants will be paid directly to landlords in the form of a check for the exact amount of rent owed, officials said.
Landlords will be able to apply on behalf of their tenants, and renters will be allowed to apply even if their landlords are uncooperative.
Applicants must earn less than 80% of the area's median income for their family size. For a Chicago family of four, that is $71,300, according to city data. Applicants who are unemployed and earn less than 50% of the area's median income will get priority for the grants, officials said. 
A full list of requirements for the grants is available online.
Chicago officials plan to launch another round of rental assistance grants with $80 million from the December relief package by the end of May, said Asha Binbek, a spokesperson for Mayor Lori Lightfoot.
A ban on most evictions in Illinois has been in place since March 2020. In November, Pritzker modified the eviction ban to cover only renters who earn less than $99,000 annually — or $198,000 if a couple files jointly — to align with the federal ban on evictions, officials said.  
Those who cannot pay their rent must submit a form to their landlord declaring that the pandemic has made it impossible for them to pay all or a portion of their rent. That form is available at ihda.org.
The state ban will remain in place until at least May 29, and the federal ban will remain in place for now as the Biden administration appeals a ruling striking down the nationwide ban, which the president had extended until June 30.
A Chicago law will automatically extend the ban on evictions in the city for an additional two months after the state's ban is lifted, officials said.
Approximately 21,000 households in Chicago could be evicted from their rental homes once the ban is lifted, according to a forecast released in December by the Lawyers' Committee for Better Housing and the Center for Urban Research & Learning at Loyola University.
The COVID-19 relief package signed into law by President Joe Biden in March includes another $25 billion in rental assistance funds set to flow to states and cities in the coming months, officials said.
Contact Heather Cherone: @HeatherCherone | (773) 569-1863 | [email protected]
---