The U.S. economy has come roaring back from pandemic lows, but a disappointing jobs report that fell far short of analysts' predictions highlighted some potentially worrying trends when it was released Friday.
One of those is that with eight million unfilled jobs there may be a mismatch between available jobs and the skills of workers. And some people appear reluctant to return to work.
President Joe Biden made it clear Monday that he expects people to take jobs when they are offered.
"We're going to make it clear that anyone collecting unemployment who is offered a suitable job must take the job or lose their unemployment benefits," Biden said. "There are a few COVID-19 exceptions so that people aren't forced to choose between their basic safety and a paycheck, but otherwise that's the law."
Tom Gimbel, founder and CEO of LaSalle Network, a nationwide staffing, recruiting and culture consulting firm based in Chicago, says this is the best job market he's seen in 25 years. Gimbel says that while some people may be reluctant to return to work, the bigger problem is that there are not enough workers with the skills companies are looking for.
"The problem in filling all these positions is that we're in a very tight labor market based on the skills that are needed versus what's available," Gimbel said.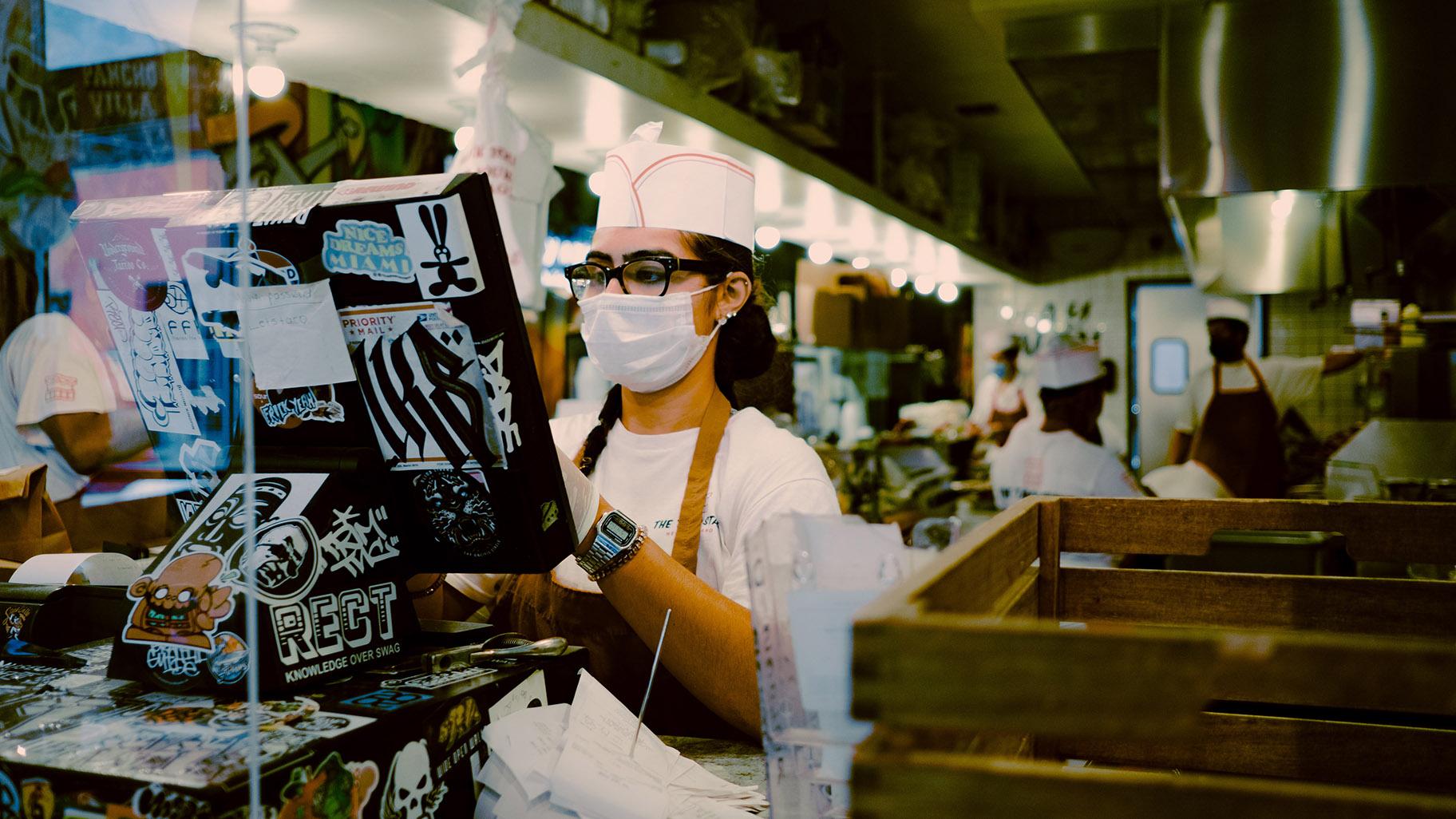 (Photo by Brian Lundquist on Unsplash)
Gimbel thinks the pandemic will have a long-term impact on the American workplace and how people do their jobs, with more people settling into a hybrid work experience.
"I don't think it will be fully remote for the majority of people but I do think now employers are open to the idea of one to two days, one to three days working remotely depending on the roles and the job," said Gimbel. "And I think secondarily, the ability to work remotely while on vacation or over the holidays will create a much more fluid work-life balance, where people are working and living their life from a remote perspective."
Rebecca Ryan, an economist, futurist and founder of NEXT Generation Consulting, says that many more people could have been working from home prior to the pandemic. "Zoom has been around for years," she said.
One "gift" of the pandemic, Ryan says, is that it has forced companies to shift attitudes on letting their employees work from home.
"56% percent of all jobs can be done remotely at least part of the time," Ryan said. "I've had a lot of different jobs, and one of my jobs was to be a research economist for best places to work. The hurdle was always on the part of managers and bosses who would not let employees work remotely because they said, 'Well if I can't see you how do I know you are working?' It was the managers and bosses who were the hurdles, and they are the ones who have now realized, 'Oh my gosh! We actually can get work done.'"
Ryan says that she expects 40% to 50% of all employers will offer at least some remote working options within the next decade.
"There's a whole revolution going on pulling apart work from where you work. It's been a great gift of the pandemic," she said.
---