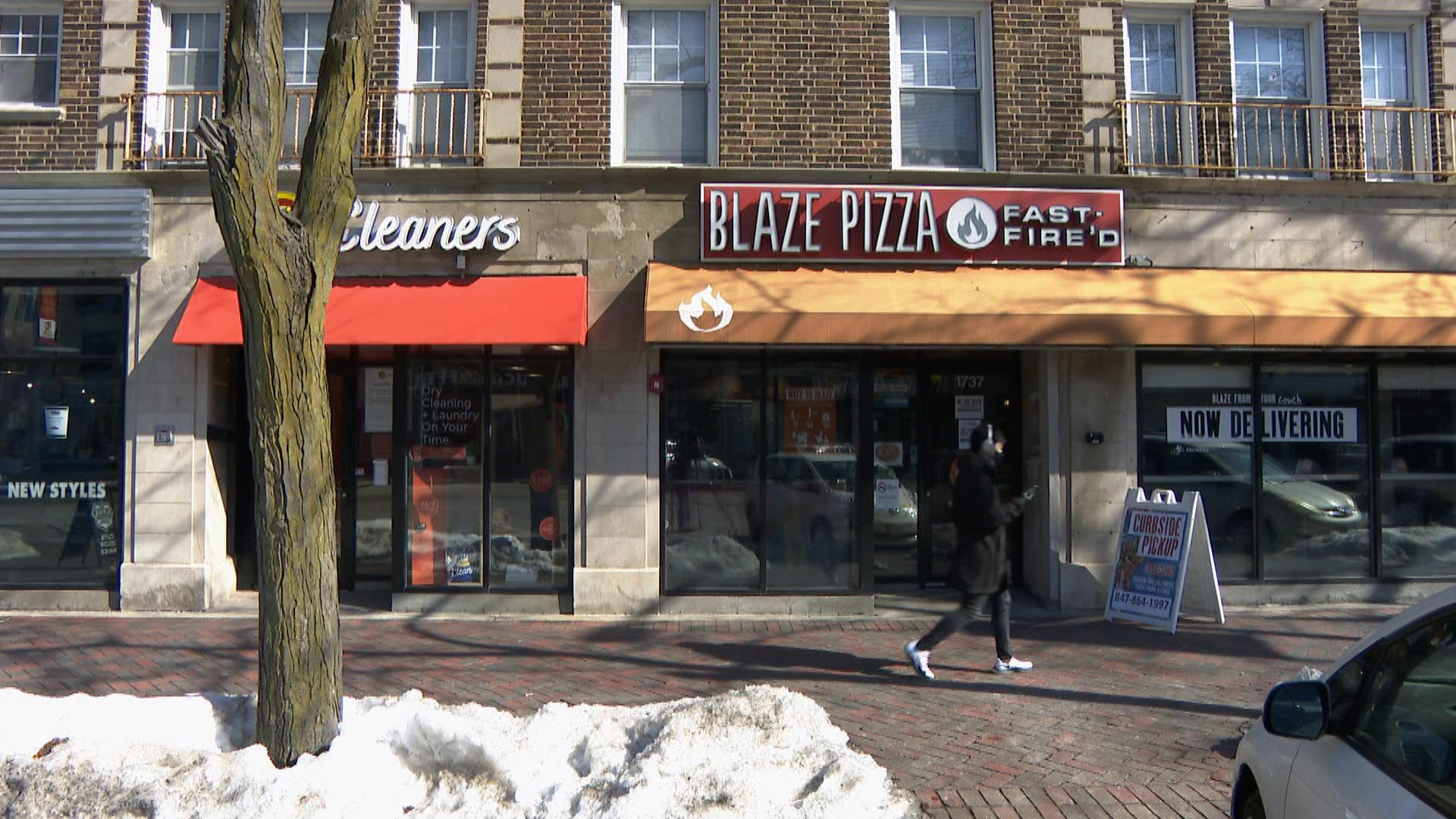 Downtown Evanston (WTTW News)
Suburban Cook County officials hope to fully reopen, with no restrictions on businesses, around the same time as Chicago.
"All metrics are beginning to look better and better in suburban Cook County, and we're in alignment and in communication with the city of Chicago," said Dr. Rachel Rubin, co-lead of the Cook County Department of Public Health.
Chicago officials announced Tuesday they plan to fully reopen by July 4.
"We hope to do the same," Rubin said, though she could not provide an exact reopening date. "We are working very closely with Chicago so we'll have a similar, if not identical reopening schedule."
Even once capacity restrictions are removed, masking will still be required, Rubin added.
Before suburban Cook County or the city can fully reopen, the state must first enter the bridge phase of its reopening plan, which eases capacity limits from 50% to 60% at restaurants, stores, amusement parks, gyms, theaters and offices.
In order to move into the bridge phase, at least 70% of all Illinois residents ages 65 and older must have received at least a first dose of the COVID-19 vaccine, and the entire state must maintain at least 20% availability of intensive care unit beds while holding steady on COVID-19 hospital admissions, mortality rates and case rates over a 28-day monitoring period.
Officials have said the bridge phase could begin as early as next week as nearly 80% of Illinois residents ages 65 and older have been vaccinated and other metrics are trending in the right direction. However, regions of the state, as categorized in Gov. J.B. Pritkzer's reopening plan, can delay entry into the bridge phase by continuing to implement stricter mitigations than what the state allows.
"We hope to move to the bridge phase if not on the same date as the state is doing then soon after," said Rubin.
The county's test positivity rate is 4.9%, down from 5.1% 10 days ago, according to the most recent data available from the Illinois Department of Public Health. Hospitalizations have declined for the last 10 consecutive days, but for nine days, the availability of intensive care beds has dipped below 20%.
Contact Kristen Thometz: @kristenthometz | (773) 509-5452 |  [email protected]
---