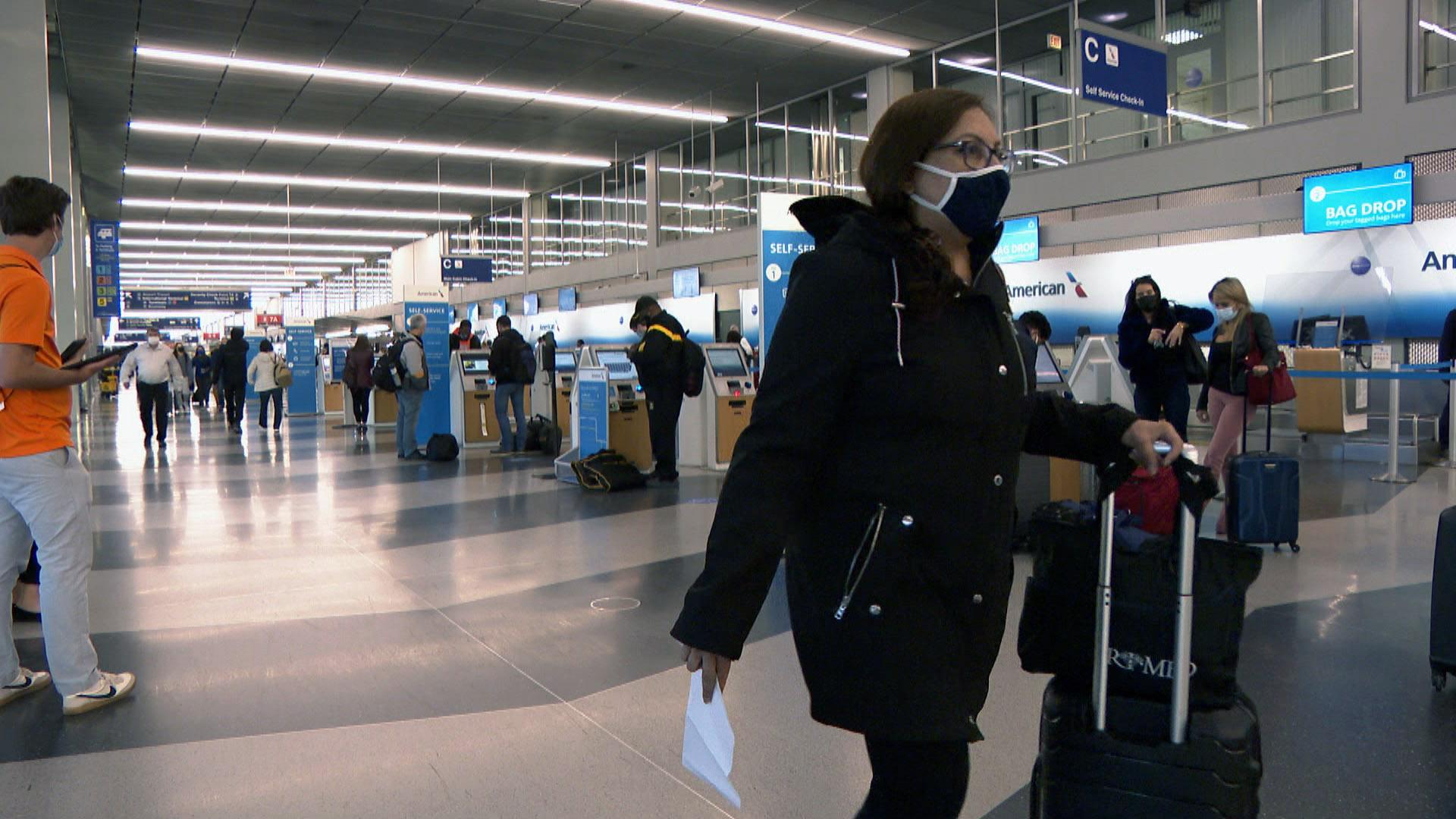 (WTTW News)
Visitors to Chicago from Indiana must now quarantine for 10 days or record a negative test for COVID-19, city officials announced Tuesday.
The Hoosier State was the only state to be added on Tuesday to the most restrictive level of the city's COVID-19 travel order.
When city officials updated the travel order on April 20, Indiana met the criteria to be added to the city's travel order, but city officials held off because the state's case count was close to the cutoff and trending in the right direction. However, COVID-19 has continued to spread in Indiana.
Visitors from South Dakota, Nebraska, Ohio, Virginia, Washington, D.C., South Carolina, Vermont, Alaska and Connecticut are no longer covered by the city's COVID-19 travel order, officials announced.
In all, 18 states are covered by the travel order.
States with more than 15 new cases per 100,000 residents per day are covered by the travel order, according to city guidance. Chicago is averaging 18.9 cases per 100,000 residents per day, officials said.
Visitors to Chicago who have been fully vaccinated against COVID-19 are not covered by the travel order.
Everyone must still wear masks, follow social distancing rules and avoid large gatherings, according to the city's rules.  
Violators of the quarantine order could face fines of $100 to $500 per day for a maximum fine of $7,000, according to Mayor Lori Lightfoot's office. However, city officials have said they're relying on an education campaign rather than an enforcement effort. No one has been cited for violating the order, which was first announced in July.
Travel by essential workers and students commuting to class is exempt from the order, according to the mayor's office, as is travel to obtain medical care or exchange children subject to a shared custody order.
Contact Heather Cherone: @HeatherCherone | (773) 569-1863 | [email protected]
---