It's time for Illinois legislators to get down to the business of drawing new sets of maps that will decide the boundaries for state legislative and congressional districts. It's a seemingly arcane task — maybe even a pedantic one — but has big consequences.
Legislators will be weighing population information, political prospects, even their own future bids for office, but they also have input from members of the public who've had their say at a series of hearings held by the Illinois House and Senate.
"Don't make it just about show, please make sure that you hear us, you see us and you allow us to have representation," Dilara Sayeed testified at a hearing on April 2 on behalf of the Illinois Muslim Civic Coalition.
Sayeed told lawmakers that Illinois has the most Muslims per capita of any state in the nation, more than Minnesota or New York.
"Muslims are every single race. We are in the South Side of Chicago, at mosques, at centers, at neighborhoods from Lawndale, Garfield Park, etc. We're in the Northwest Side of Cook County, where we are South Asians and Latinos. And we are in Peoria and central Illinois," she said. "This community is large, and it is completely, zero represented in our state legislature."
Tawana Pope has lived in North Lawndale for 32 years where she works with those experiencing homelessness; she says the community's seen economic development but needs more – and incumbents who've been representing the community can make that happen.
"Rezoning our neighborhood is splitting us apart," she said. "For those who have already been here working with us, advocating for us, trying to make this community a better place to live, rezoning us is splitting us up to people that might not even know us, don't understand the community, don't know what goes on in the community."
Other North Lawndale residents submitted requests asking the General Assembly to draw boundaries such that the neighborhood will remain in a majority Black district, even though it's estimated the census will show a diminishing population of Black residents, and that legislators consider the census doesn't count residents who are in prison as living in North Lawndale.
Jose Lopez, the leader of the Puerto Rican Cultural Center, also wants a legislative district kept intact that includes a corridor along Division Street from Western to Kostner avenues.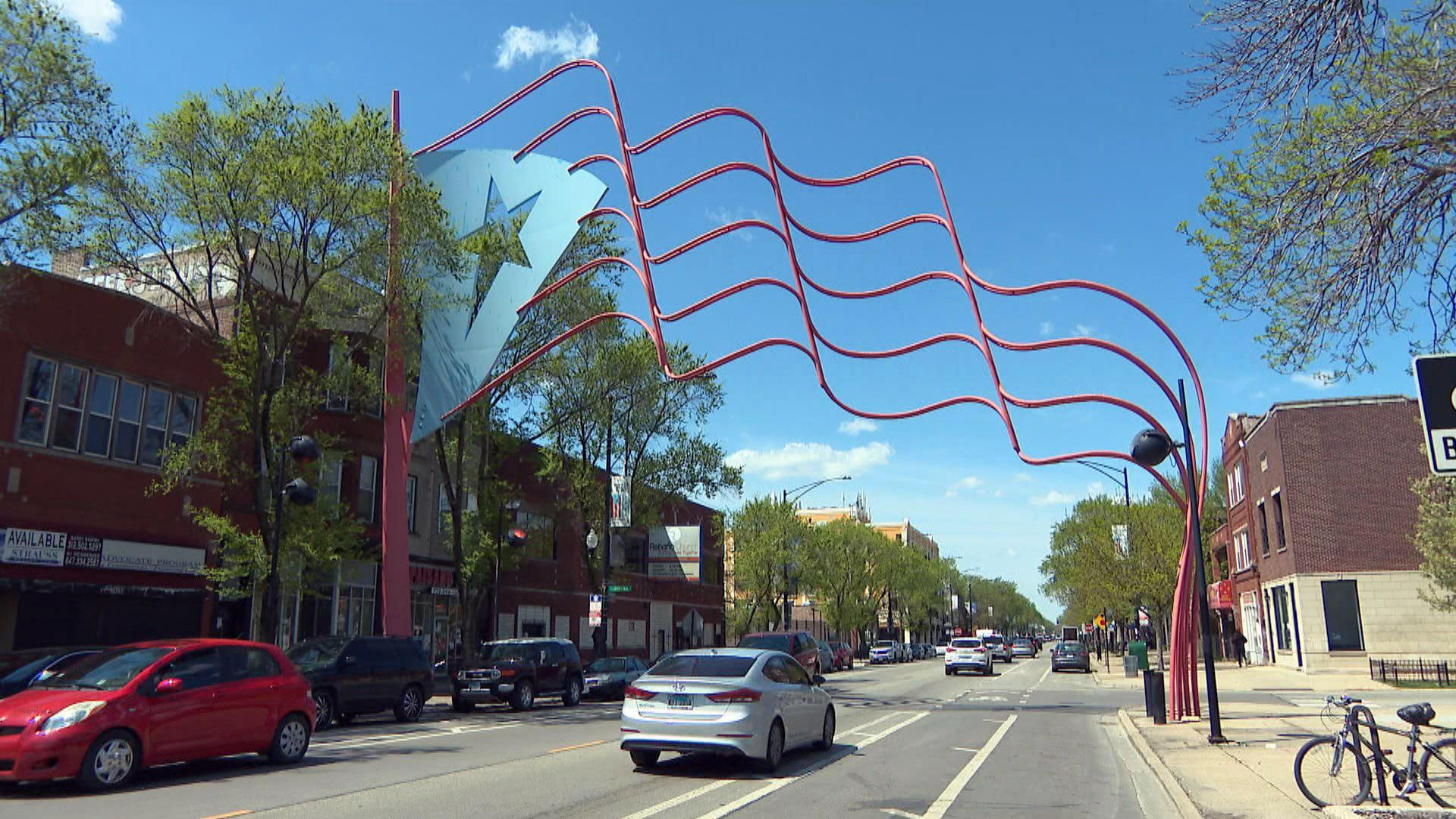 The Humboldt Park neighborhood in Chicago. (WTTW News)
"This is the historical, cultural, economic center of the Puerto Rican community, and has been so since the 1950s when thousands of Puerto Ricans began to migrate to the city and established La Division as their place," he said.
As Chicago's Humboldt Park area gentrifies, he said it's important that the community's residents are represented by a legislator who speaks their language.
Other communities say they're currently divided into too many legislative districts.
The Jewish Orthodox Community is concentrated on Chicago's North Side as well as in Evanston, Lincolnwood and Skokie.
"We have district lines that literally run right through the hearts of some of our neighborhoods, which, it divides us. And if we get further divided and we're split up — instead of being stretched over three House districts, we're divided into five — then it's, instead of being 30% of voters in the district we're only 5%-10%, we're going to be less impactful," said Shlomo Soroka of Agudath Israel of Illinois.
Soroka said he's not asking that a district be drawn to help someone who is Orthodox Jewish get elected; rather, that because of its unique interests the community be recognized as a "community of interest" — a legal term of art in map-making.
"We have like-minded views on issues such as education, on issues such as religious freedoms and religious liberties," he said. "When it comes to the security and safety of our community: Orthodox Jews have become targets of late, they're visibly identifiable as Jewish, there's been an alarming rise in anti-Semitism, and a lot of those attacks have focused on Orthodox Jews. We want to make sure that these concerns are given proper attention and these issues are dealt with properly."
Meanwhile, Justin Valas of Asian American Advancing Justice is keeping an eye on lawmakers' efforts to be inclusive, transparent and equitable.
"The critical importance for Asian American communities and other communities for whom English may not be the primary language, accommodations being made for translating documents and providing interpretation for community members, if we're going to be fully participating in the conversation," Valas said.
Hearings have wound down for those who want to give input on the new maps, but community groups are beseeching Democrats to let them review any draft maps for at least two weeks before going to the legislature for a vote.
"Asian American communities in Cook County are rapidly approaching a half-million people and Asian American and Pacific Islander communities the fastest-growing racial demographic in the United States," Valas said.
But waiting on that census data is a challenge because that data's coming late. The U.S. Census Bureau isn't set to send it to states until mid-August, past an end-of-June deadline.
If the General Assembly doesn't have maps by then, Democrats will give up their ability to get the job done even if Republicans object; Democrats leading the map-making efforts have repeatedly said they don't plan to miss that initial deadline.
Follow Amanda Vinicky on Twitter: @AmandaVinicky
---