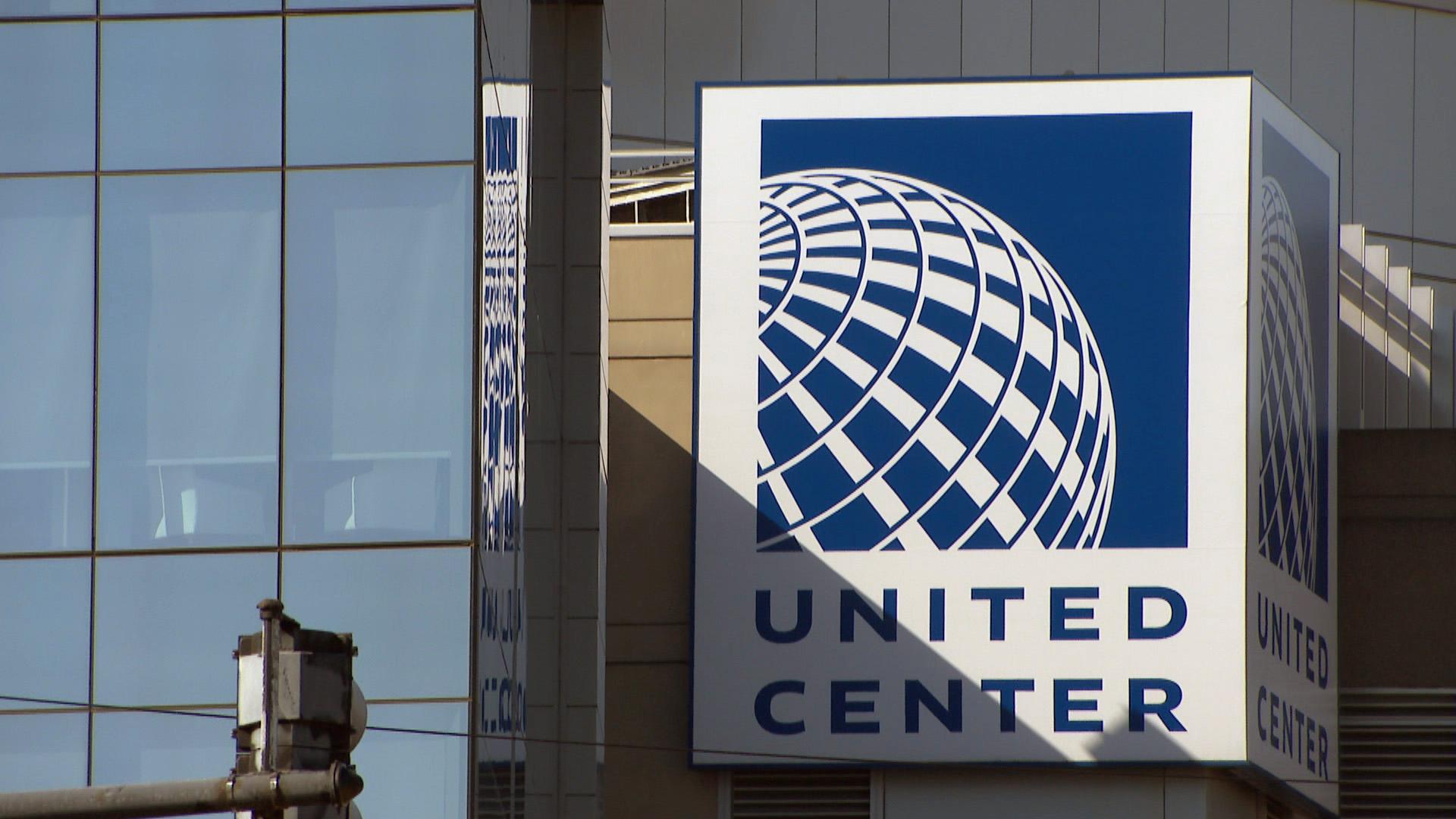 (WTTW News)
Mayor Lori Lightfoot announced Thursday she would ease restrictions designed to stop the spread of the coronavirus at businesses and allow fans to return to the United Center for the first time in more than a year.
The United Center will be allowed to operate at 25% of its normal capacity, allowing fans of the Chicago Blackhawks and Chicago Bulls to cheer on the teams in person as they attempt to make the playoffs.
No more than 5,250 fans will be allowed to return for the May 7 game Bulls game against the Boston Celtics and the May 9 Blackhawks game against the Dallas Stars, team officials announced.
In addition, Lightfoot will allow indoor dining and drinking at bars and restaurants to expand, and allow them to operate at 50% of their normal capacity, or no more than 100 people. The previous limit was 50 people. 
"Despite the unimaginable challenges that were thrown our way last year, we were still able to persist and come together to slow and stop the spread of this virus and put our city on the right path toward a safe reopening," Lightfoot said. "Open Chicago is not only the direct result of these efforts, but it also serves as the latest step in our mission to fully restore a sense of normalcy within our city by bringing back and reimagining some of our favorite summer- and fall-time activities."
Lightfoot's announcement marks the first time since the beginning of March that she has allowed indoor businesses to expand their operations. That was followed by a new surge of COVID-19 infections and hospitalizations.
Rules now in place in Chicago are similar to those in place throughout Illinois. Lightfoot has put more restrictions in place in the city than required by state rules for much of the COVID-19 pandemic.
An average of 527 Chicagoans have been diagnosed each day with the coronavirus during the past week, a 16% decrease from the previous week, according to Chicago Department of Public Health data. The city's test positivity rate has dropped to 4.7% from 5.4% during the past seven days, according to city data.  
READ: Suburban Cook County Eases Restrictions on Restaurants, Events
Confirmed cases of COVID-19 have been declining since April 11, giving officials confidence that the dip represents progress in stopping the virus from spreading. 
More than 2 million doses of the COVID-19 vaccine have been administered in Chicago, officials said.
"While this is an exciting moment, I have to warn everyone that we are not out of this pandemic yet, and we need to continue to be safe and smart," said Dr. Allison Arwady, the commissioner of the Chicago Department of Public Health. "We need all Chicagoans to get the vaccine — it is available, it is safe and effective, and it is the best tool we have to stop the spread of COVID-19."
If cases and hospitalizations continue to decline for another two weeks, additional restrictions could be eased, officials said.
The new city rules will also allow theaters, houses of worship and other performing arts venues to reopen at 25% capacity, while event spaces can host meetings with no more than 250 people, according to the new rules.
Festivals, farmers markets and other outdoor gatherings can operate at 15 people per 1,000 square feet, according to the new rules.
However, Chicagoans must maintain 6 feet of distance from strangers and remove face coverings only in limited circumstances, according to city rules.
Chicagoans who are fully vaccinated — defined as 14 days after receiving their final vaccine dose — will not count toward capacity limits at private events such as weddings, city officials announced.
Business owners will be responsible for verifying that exempted guests are fully vaccinated and keep records, city officials said. 
READ: What Should I Do With My COVID-19 Vaccination Card?
Officials also announced the return of several summer events, including the Windy City Smokeout, set to take place from July 9-11, the first street festival to return to Chicago.  
As many as 12,500 people per day will be allowed to attend the outdoor fest in the parking lot of the United Center as long as they are fully vaccinated or provide proof of a negative COVID-19 test within 72 hours of the event. 
In addition, Night Out in the Parks will resume July 6, which will feature 100 artists and organizations performing at more than 350 outdoor events, officials announced.
Maggie Daley Park's 18-hole miniature golf course and ribbon will be open daily starting Saturday, and Soldier Field will host drive-in events as well as Chicago Fire soccer games, officials announced.
The Chicago Loop Alliance announced Thursday that State Street, from Lake to Madison streets, is set to close for vehicle traffic as many as 12 Sundays starting July 11 through a program dubbed "Sundays on State."
Contact Heather Cherone: @HeatherCherone | (773) 569-1863 | [email protected]
---