There are still many unknowns about the fatal police shooting of Anthony Alvarez on March 31, including why he was stopped by law enforcement in the first place.
The Civilian Office of Police Accountability, or COPA, has recommended the officer who shot Alvarez be relieved of his police powers while the shooting is under investigation.
But Chicago police Superintendent David Brown has yet to act on that recommendation and refused to comment much about the case Wednesday until the investigation is complete.
Sharon Fairley is a professor at the University of Chicago law school and former chief administrator of the Independent Police Review Authority, or IPRA, the agency responsible for police misconduct investigations before COPA.
She says the many questions about Alvarez's shooting will likely go unanswered until COPA's investigation runs its course.
"We know that officers can't just shoot someone just because they have a gun. That's not allowed, there has to be some sort of threat. But we also know that they don't have to wait until they're looking down a barrel of a gun to defend themselves," Fairley said. "So the question is, what goes on in the middle, between those two things? And how do you resolve those questions? And it's not easy."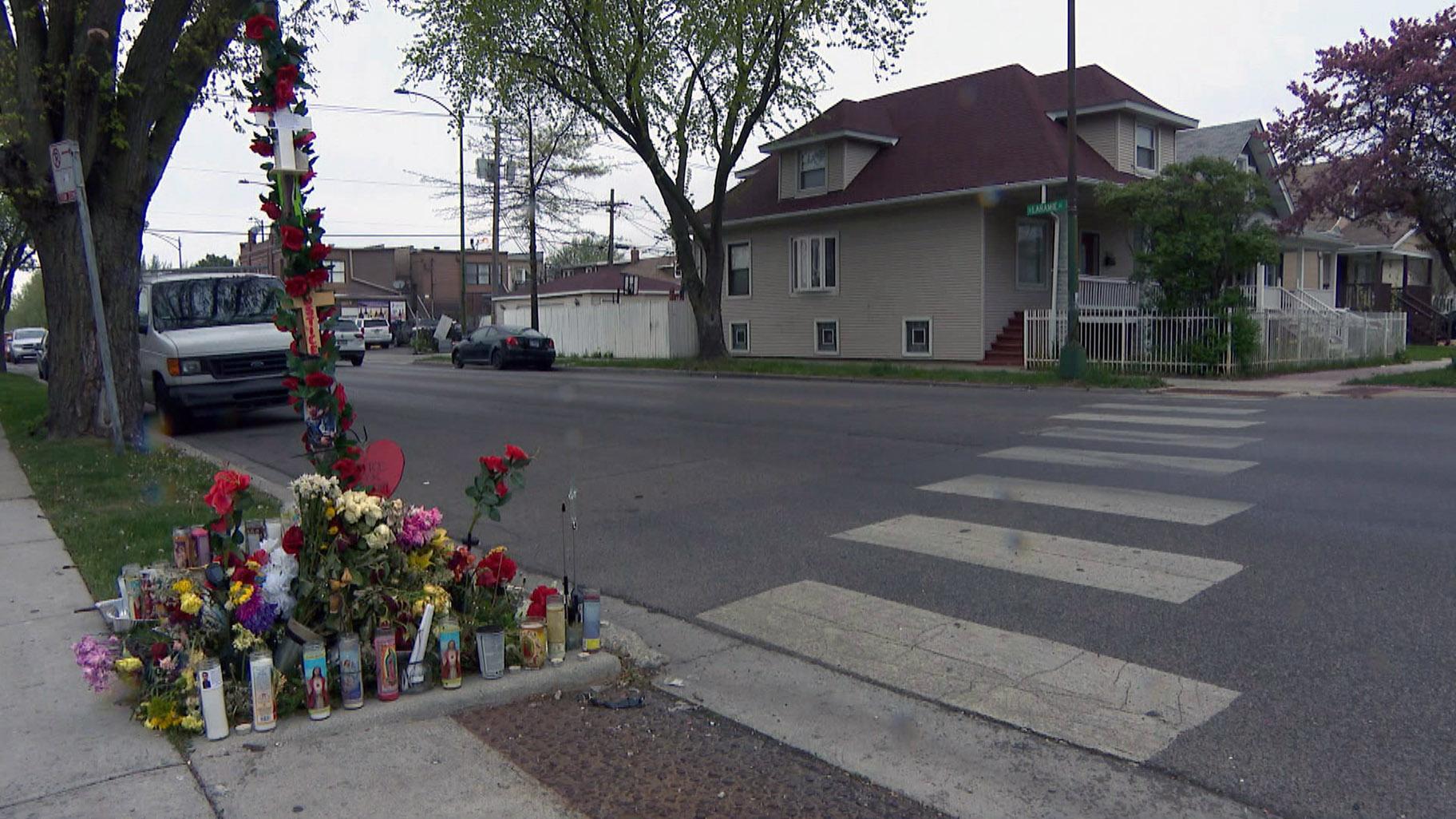 A memorial for Anthony Alvarez, the 22-year-old fatally shot by a Chicago police officer in Portage Park on March 31, 2021, is seen on April 28, the day police body camera video was released of the shooting. (WTTW News)
In the wake of the video release, Mayor Lori Lightfoot once again reiterated her call to establish a police foot pursuit policy, which would govern when and how officers can chase a suspect.
Fairley says such policies have been enacted in other cities and could make a difference in Chicago.
"If you look at Houston's policy for example, they say, if there's someone with a gun… instead of going forward with a chase, we might want to lay back and do more of a containment approach, a surveillance and containment approach," Fairley said.
The lack of a foot pursuit policy in Chicago "has been identified again and again as a problem," said Jamie Kalven, founder and investigative reporter at the Invisible Institute, which tracks police misconduct.
Kalven's reporting was instrumental in bringing attention to the 2014 police shooting of Laquan McDonald, which sparked a renewed push for police accountability in Chicago.
But Kalven says to enact broader policy changes at CPD, it will also take prioritizing political accountability in the city.
"The issue of foot pursuits, the issue of frequent and excessive force by the department, has been thoroughly diagnosed, so where is the political will, where is the clarity of purpose to address these things?" Kalven said. "Every day that we don't address the problems that are within our power to ameliorate, we create more Anthony Alvarez's."
---