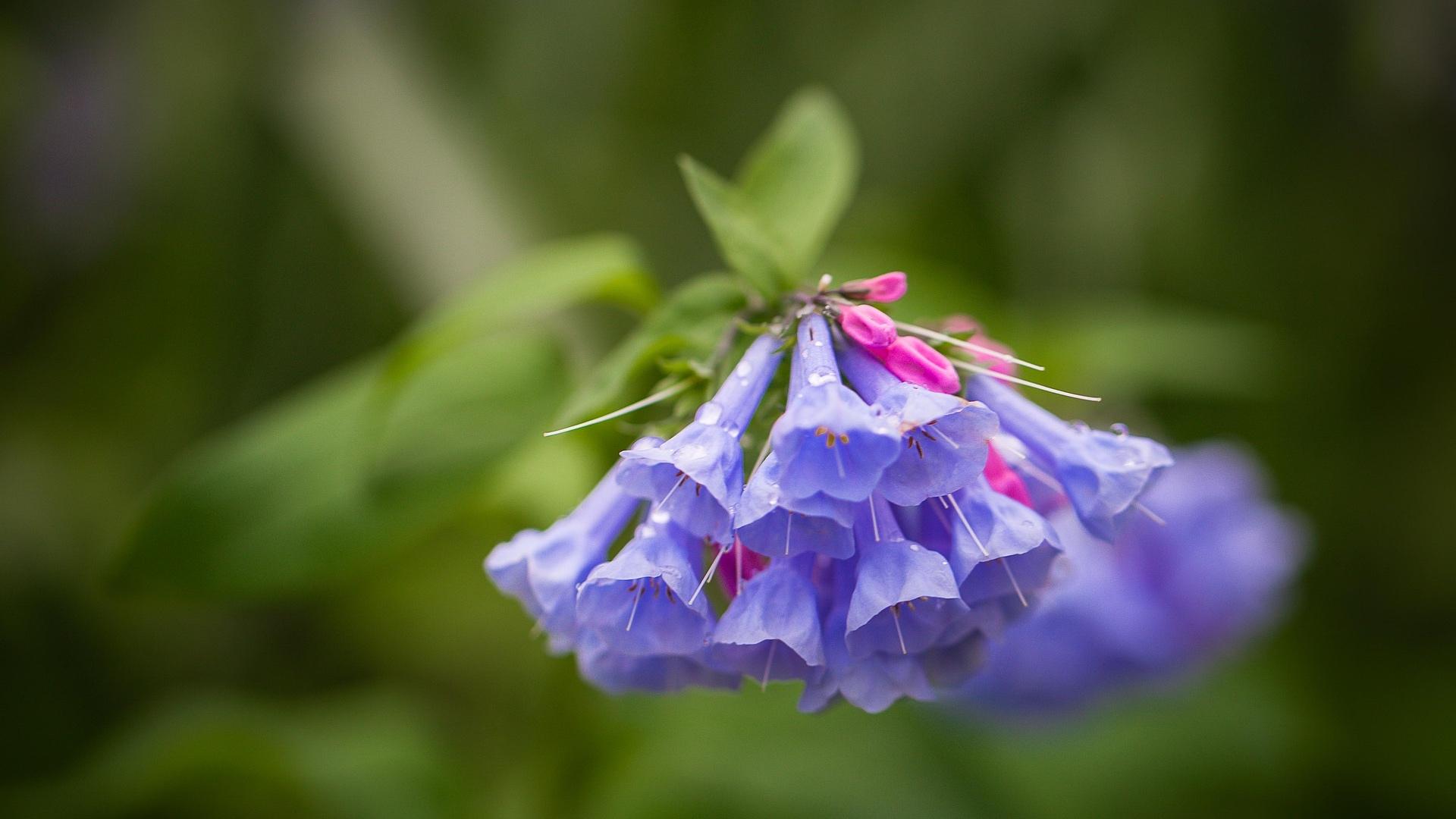 Virginia bluebells are among the spring ephemerals blooming thanks to forest preserve restoration work. (Cindy Parks / Pixabay)
In its first 100 years, the Forest Preserve District of Cook County focused on land acquisition, growing from an initial 500 acres, acquired in 1916, to 70,000 acres of green space protected on the public's behalf.
As the agency entered its second century, its focus shifted to land management, with an emphasis on restoring preserves to higher-quality habitat. Those efforts, which have accelerated in recent years, are now beginning to blossom.
For evidence of a restoration's success, look down, said Becky Collins, senior resource ecologist for the forest preserves.
At numerous natural areas across the district, low-lying "spring ephemeral" plants like the large-flowered trillium, woodland phlox, cutleaf toothwort and the aptly named spring beauty are thriving, finally flowering in the kind of sunlight they haven't enjoyed in decades. Self-guided wildflower walks, part of the district's Earth Day programming, are one way to enjoy the blooms.
These natives had formerly been struggling to survive in the midst of what, to the untrained eye, appeared to be "woods," but what professionals knew to be a mix of invasive brush and a canopy cover grown too dense.  
The removal of the choking brush — typically honeysuckle and buckthorn — along with targeted tree thinning has given the ephemerals a new lease on life.
"There's been a tremendous response in the ground layer," Collins said.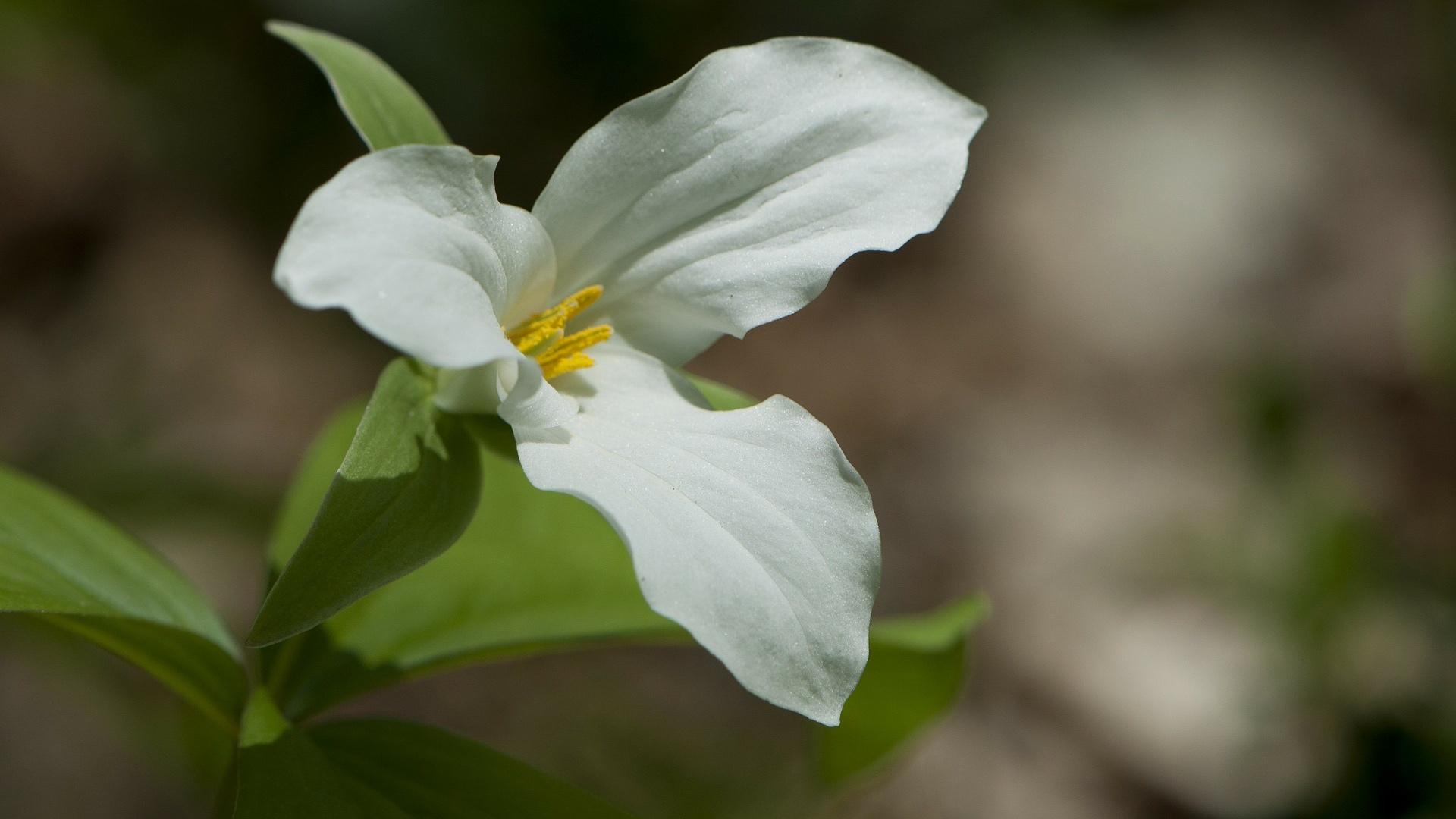 White trillium. (Theo Dawson / Pixabay)
In the last 10 years, the forest preserve district has more than doubled — to 14,000 acres — the amount of land undergoing ecological restoration.
Still considered somewhat of a young science, ecological restoration has been embraced in the Midwest in particular out of necessity, Collins said.
Protected areas like those under the forest preserve's umbrella are so altered and fragmented compared with the vast tracts of untouched wilderness found in the West and even upper Great Lakes, they need more intense management in order to resemble something approaching their original state. 
For example, some preserves, Collins noted, are former agricultural areas that were not only heavily farmed but heavily drained through the use of underlying drainage tiles.
"Some of our projects have been to disable those (tiles). We do try to restore natural hydrology patterns, but without humans intervening, those natural processes would not return on their own," she said.
Another restoration technique commonly deployed by the district is prescribed burns, or the intentional, targeted use of fire.
Indigenous peoples set fires to manage the prairie ecosystem, and much of the land the forest preserve district now oversees evolved with those fires.
The arrival of predominantly European settlers into the area essentially paused those fires for 200 years, and the absence of burns directly affected the ephemerals, Collins said.  
"We've noticed in a lot of our woodlands, there's just almost no light reaching the ground layer and a lot of that is a legacy of decades without fire," she said.
The dense shade created by the combination of trees gone amok and a thicket of invasive shrubs left the woodland soil nearly bare, Collins said. Ephemerals that did manage to take root were "hanging on as scraggly individuals."
Thanks to significant restoration work at places like Busse Woods, Harms Woods and Eggers Grove, the ephemerals are blooming in force once more. 
Contact Patty Wetli: @pattywetli | (773) 509-5623 |  [email protected]
---