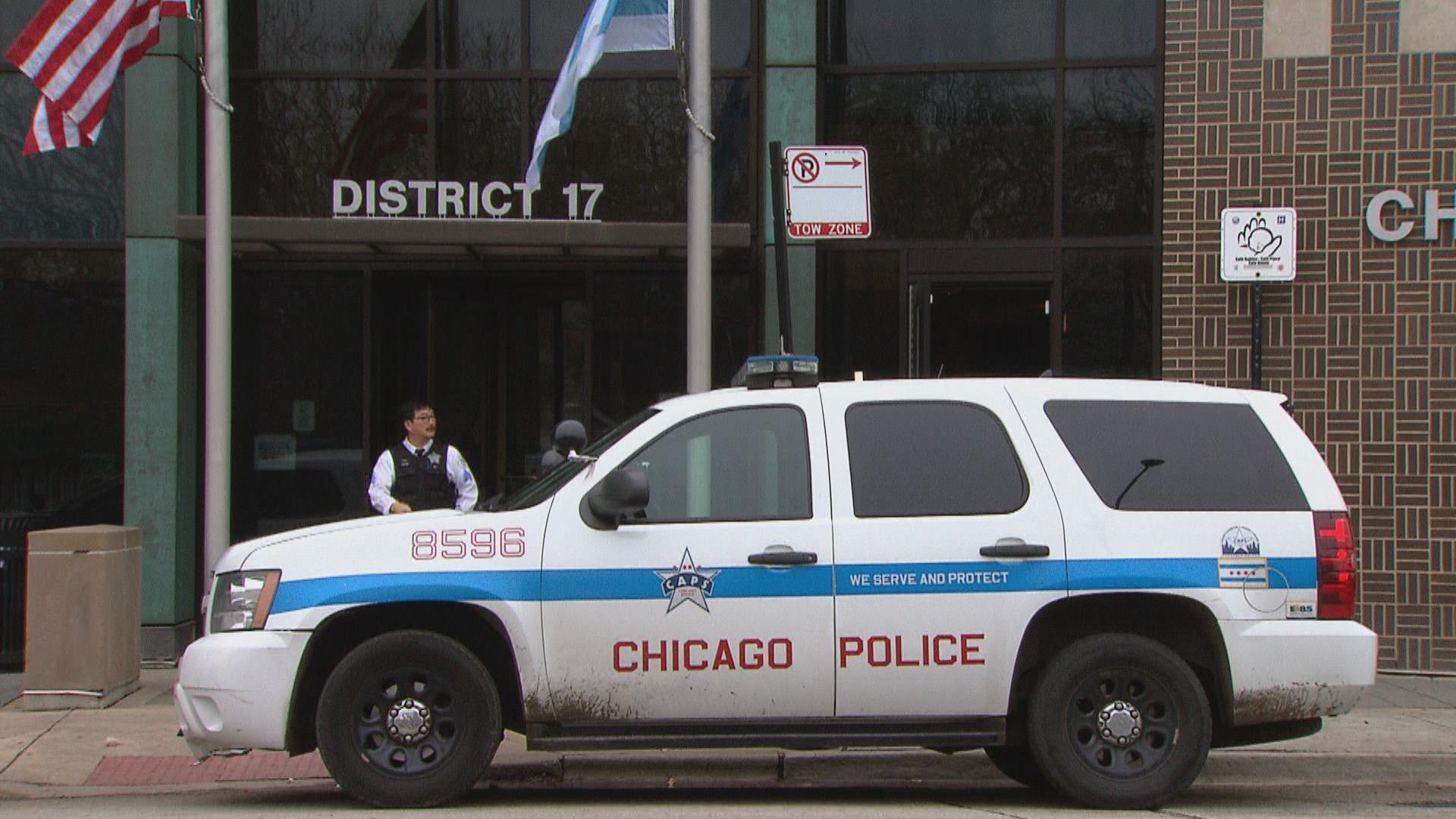 (WTTW News)
As Chicago reeled — again — from the police killing of a teenager recorded on video, the city's watchdog offered aldermen a way to reverse what he called the city's "long history" of covering up police misconduct.
By creating a database of Chicago Police Department misconduct files dating back to 1994, the city would finally match officials' regular paeans to transparency with action, an angry and frustrated Inspector General Joseph Ferguson told aldermen on Friday.
Those files — which include both sustained and dismissed complaints — are already public records and can be obtained by making a Freedom of Information Act request, which can be cumbersome and confusing.
"We are out of runway with respect to the public's patience and beliefs that we care to reform," Ferguson said. "Transparency is about the only thing we have available to us. The costs here are incalculable and enormous."
However, by the time Ferguson addressed a joint session of the City Council's Public Safety and Finance Committees late Friday, several aldermen had already announced they were not prepared to approve the proposal that Ald. Scott Waguespack (32nd Ward) spent more than a year crafting.
While some aldermen said they were concerned about the cost of the database, others, including Ald. George Cardenas (12th Ward), said they did not feel prepared to make such a momentous decision on a Friday afternoon. Others said they did not want to make it easier for police critics to access misconduct files, even though the public is already entitled to those records.
Ferguson warned aldermen their failure to take action would have consequences, including the continuing "horrific bleed-out of the reputation of the city of Chicago, and whether or not it cares to actually reform."
Both Ferguson and Deputy Inspector General for Public Safety Deborah Witzburg repeatedly urged aldermen to act swiftly to back up the city's pledges of reform in the wake of the outrage that swept the city after officials released body camera footage of the fatal shooting of Adam Toledo showing the 13-year-old turn toward a Chicago police officer and put his hands in the air an instant before the officer shot him.
The database "buys some legitimacy and transparency that we so desperately need at this very moment," Ferguson said.
Several aldermen asked Witzburg why it was necessary to create the database now, when the city is facing a fiscal crisis, a continuing pandemic and surging shootings and murders.
"If the question is why do this now, it is because we haven't done this already," said Witzburg, whose position was created as part of the package of reforms spurred by the outrage generated by the murder of 17-year-old Laquan McDonald in 2014 by former Chicago police Officer Jason Van Dyke. 
Waguespack vowed to bring the proposal back in the coming weeks for an up-or-down vote, which could send the measure to the full City Council in May.
However, if it passes, it would have to do so over the objections of Mayor Lori Lightfoot, who said April 15 that the database was not worth spending "literally tens of millions of dollars" to create.
Those cost estimates are "wild" and "ridiculous," Ferguson said. Instead, the database would cost $709,501 in 2022. Eventually, the database could be managed by the inspector general's existing staff at a nominal cost, Ferguson said.
The database would help the Chicago Police Department "get to a place of confidence and legitimacy overall," enabling good officers to get the benefit of the doubt at moments of crisis like the shooting death of Toledo, Ferguson said.
Black Caucus Chair Ald. Jason Ervin (28th Ward) supported the plan to create a database, saying it would "provide the level of transparency people have been asking for."
But several aldermen indicated they did not support creating the database, despite the fact that it would only contain records the public is already entitled to.
Public Safety Committee Chair Ald. Chris Taliaferro (29th Ward) said it was problematic that all complaints filed against officers, regardless of whether they included a signed affidavit, would be listed in the database.
Ald. Samantha Nugent (39th Ward) said she did not think the database should include complaints against officers that were dismissed or determined to be unfounded. Complaints against officers should be treated like those filed against doctors or lawyers, which are largely shielded from public view, she said.
However, Witzburg encouraged Nugent to think of the database of complaints against officers as similar to arrest records that remain available to the public on the Chicago Police Department's website and databases — regardless of whether they result in charges or convictions.
Independent journalist Jamie Kalven sued the city to force the release of misconduct complaints, and in 2014 won an appellate court victory ensuring that the records are available to the public. To make those records accessible, Kalven's Invisible Institute compiled its own repository, the Citizens Police Data Project, as part of its effort to hold police officers accountable for misconduct. 
Kalven told aldermen Friday that a city-run database would represent a "paradigm shift" in how the city discloses complaints against officers and "significantly reduce demands" on the Freedom of Information Act.
The database as proposed by Waguespack also has the support of Charles Green, who sued the city to force officials to turn over nearly five decades' worth of secret files detailing allegations of misconduct by officers, said Jared Kosoglad, Green's attorney.
"It would be a huge step forward, and Mr. Green is pleased his litigation was the catalyst for it," Kosoglad said.
Green was sentenced to life in prison at age 16 after being convicted in a 1985 quadruple murder. Green was released from prison in 2009 after serving 24 years. A judge released him after re-sentencing him to 40 years in prison, and determining that he had already served long enough. His conviction was not overturned. 
In January, Judge Alison Conlon found that police and city officials had "willfully and intentionally failed to comply" with the Freedom of Information Act in Green's case and ordered the city to turn over the files. 
First Assistant Corporation Counsel Renai Rodney told aldermen in January 2020 that it would cost the city $8 million and take 10 years to release all of those files and comply with the judge's order.
The city was poised to settle Green's case in January 2020 for $500,000, without any agreement to release the files that Green sought. That prompted outrage, with Ald. Maria Hadden (49th Ward) saying the settlement "looks like hush money."
Even though the settlement won the endorsement of the Finance Committee, it has yet to be called for a vote of the City Council.
Since then, an Illinois appellate court overturned part of Conlon's ruling, saying she only had jurisdiction over complaint files dating back to 2011.
Kosoglad said he and Green were evaluating their next step in the litigation, which has lasted for more than five years.
"He's not going to quit," Kosoglad said, adding that an appeal to the Illinois Supreme Court is under consideration.
However, the settlement of the case remains in limbo, with the City Council not scheduled to act on it anytime soon. 
The city has not rescinded the settlement offer it made to Green, said Law Department spokesperson Kristin Cabanban.
However, Kosoglad said the city refused to restart negotiations after the settlement failed to win the approval of the City Council.
Green is nearly blind and has not been able to find a job, Kosoglad said.
Contact Heather Cherone: @HeatherCherone | (773) 569-1863 | [email protected]
---