The Civilian Office of Police Accountability delivered on its promise to publicly release video of the fatal police shooting of Adam Toledo within 60 days, but the agency's work has just begun.
"Having video evidence is fantastic, it's really important evidence, but it's not the only evidence that will be considered when evaluating what happened here," said Sharon Fairley, who previously served as chief administrator of the Independent Police Review Authority, or IPRA, the agency responsible for police misconduct investigations, the predecessor to COPA.
Now, COPA is investigating the Toledo shooting, Officer Eric Stillman's use of deadly force and the actions that led to it.
"In these kinds of cases they're going to be compiling all of the video evidence and looking at it from all the various angles," Fairley said. "But it's also important to understand what that officer knew going into the situation, there can be forensic evidence, other witnesses."
The Chicago Police Department also released video of the shooting, compiled to highlight information that it deemed pertinent, including an image of a gun at the scene.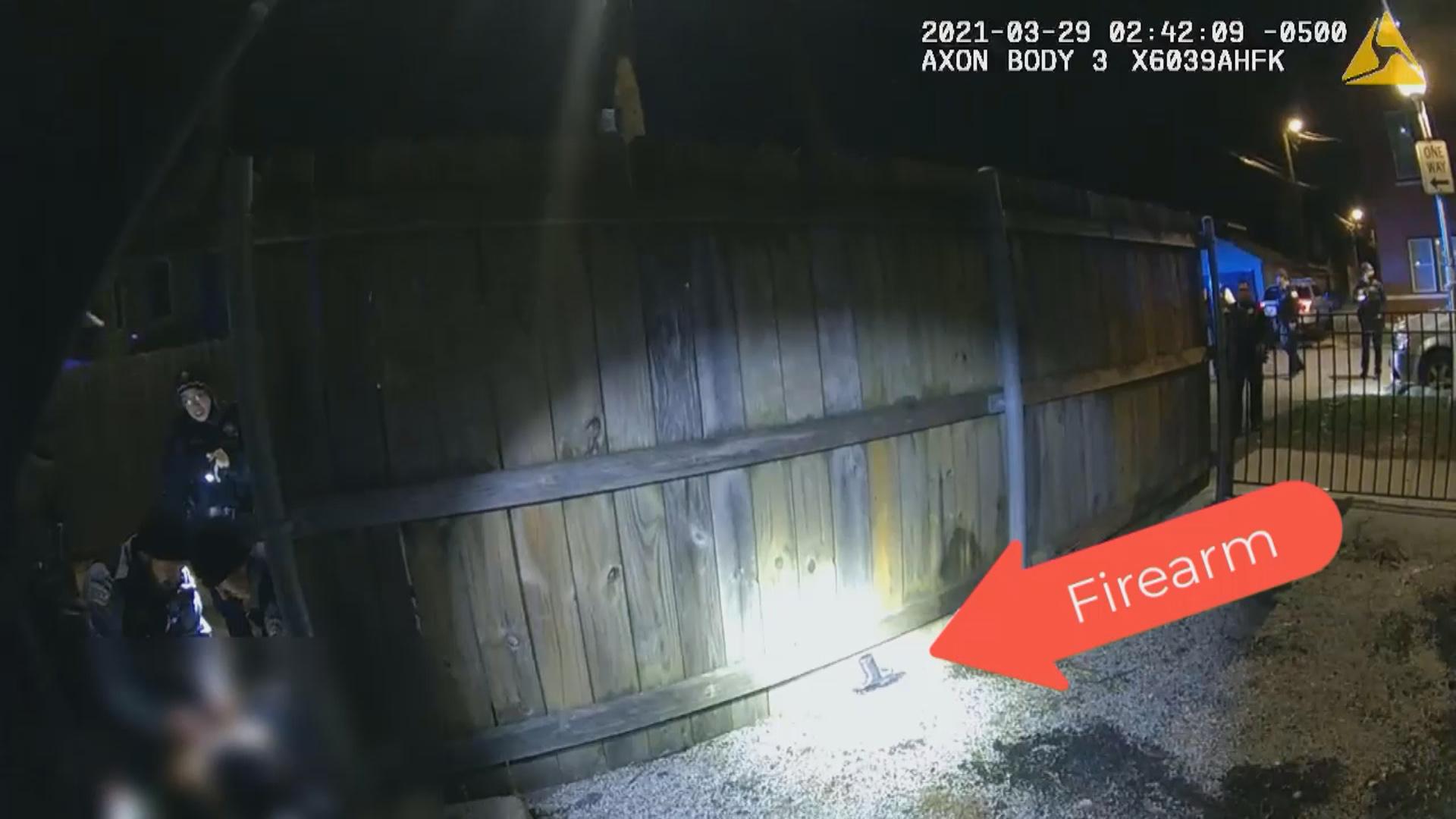 A still image from a two-minute compilation video released April 15 by the Chicago Police Department highlights the location of a gun at the scene of the fatal shooting of 13-year-old Adam Toledo by a Chicago police officer on March 29. (WTTW News via Chicago Police Department)
"That's just their view, the investigation is just getting underway and in order to answer the question of whether the officer's use of deadly force was appropriate or not we're going to be looking at a lot more than that," Fairley said.
Richard Wooten, a retired Chicago police officer who is also a parent, said he had an emotional reaction to the video.
"I was upset with what I saw and (it) brought back some memories of the Laquan McDonald shooting. And our kids shouldn't have to experience those things and our parents shouldn't have to experience those things," Wooten said. "It's still a hurtful feeling I have seeing that video."
He said it is evident that work needs to be done within the city, especially with regard to policing. He said one issue is that officers are unfamiliar with the communities they're serving.
Fairley said the investigation will take some time.
"It requires a lot of analysis and taking all the circumstances into account," Fairley said.
---