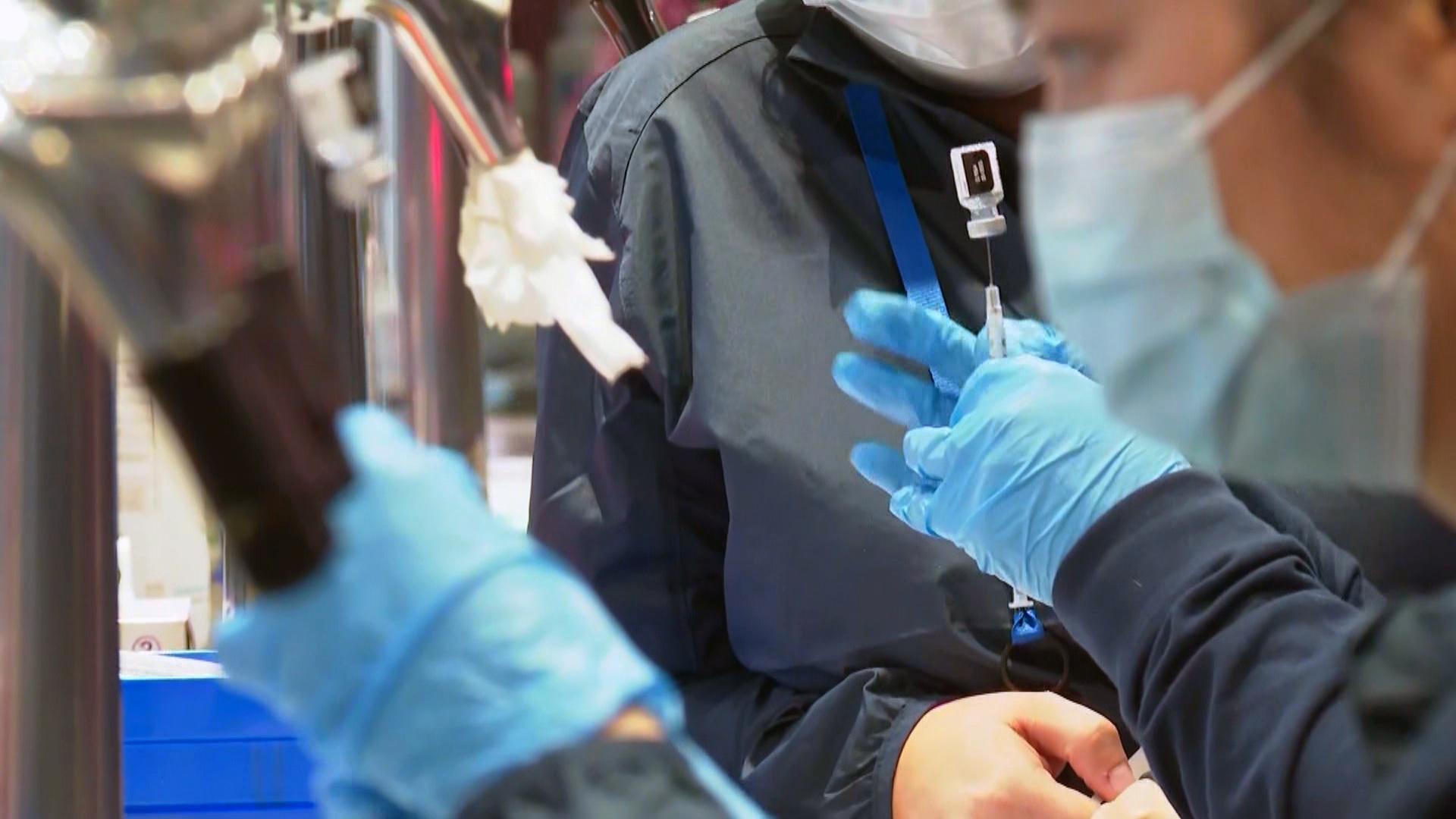 (WTTW News via CNN)
All Illinois residents older than age 16 are now eligible for the COVID-19 vaccine.
Supplies of the three vaccines approved by federal officials are still limited, and officials have said there will not immediately be enough doses for everyone who wants the COVID-19 vaccine.
The expansion of vaccine eligibility to any Illinois adult regardless of their age, health or employment does not include the city of Chicago, which receives a separate supply of vaccine doses directly from the federal government.
However, Chicagoans can travel outside of the city to be vaccinated at any state-run mass vaccination site as well as the federally run mass vaccination site in Gary, Indiana, officials said. Appointments are required and can be made online.
Chicago will expand vaccine eligibility April 19 – the target date announced by President Joe Biden for all adults to be eligible for the COVID-19 vaccine.
To make a COVID-19 vaccine appointment, call the state hotline 833-621-1284, which operates from 6 a.m.-midnight.
For information about suburban Cook County COVID-19 vaccinations, including how to register for an appointment, visit vaccine.cookcountyil.gov or call 833-308-1988, which operates 7 a.m.-10 p.m. Monday through Friday and 8 a.m.-10 p.m. Saturday.
Contact Heather Cherone: @HeatherCherone | (773) 569-1863 | [email protected]
---