The time: 1927. The place … that's for you to decide. It's all part of an online immersive exploration of the 1920s called "Into the Mist."
"Music for me is always a reflection of a time and a culture," says the show's creator Steve Rashid.
"You turn left, you're in Paris. Walk across the hall and you're in Harlem, and then go into another room and you're in LA because these artists are imagining themselves in different cities," Rashid said.
With the help of technology, viewers from all over the world travel back to 1927, exploring different "rooms" of artists and entertainers as young as 23 and as old as 85. 
One husband and wife duo throw a rent party performance in Harlem.
"There was so much going on in the arts in Harlem at that time with music and with poetry," said performer Mardra Thomas. 
"They were places where all classes of people could end up meeting. We're still talking prohibition times as well, so not everyone was able to go to speakeasies. But you could go in a brownstone. So they were social gatherings, places that employed musicians," Reggie Thomas said.
That sense of community can be felt in any of the rooms.
"There was a lady, it was only me and her in the room and I started talking to her," said dancer Kim Davis who plays Josephine Baker. "After it was over, she said she loved being in my room. She said it was nice to just talk to somebody and I took that with a grain of salt because I realized I'm not just performing for myself, I'm also performing with the audience."
"This is the only live experience I've had this entire pandemic where I'm under the spotlight," said Daniel Rashid, a working actor and co-producer of the show who plays a working actor. "People are in the room with me and every night is different. That's the part of the joy as an artist of live performance," he said.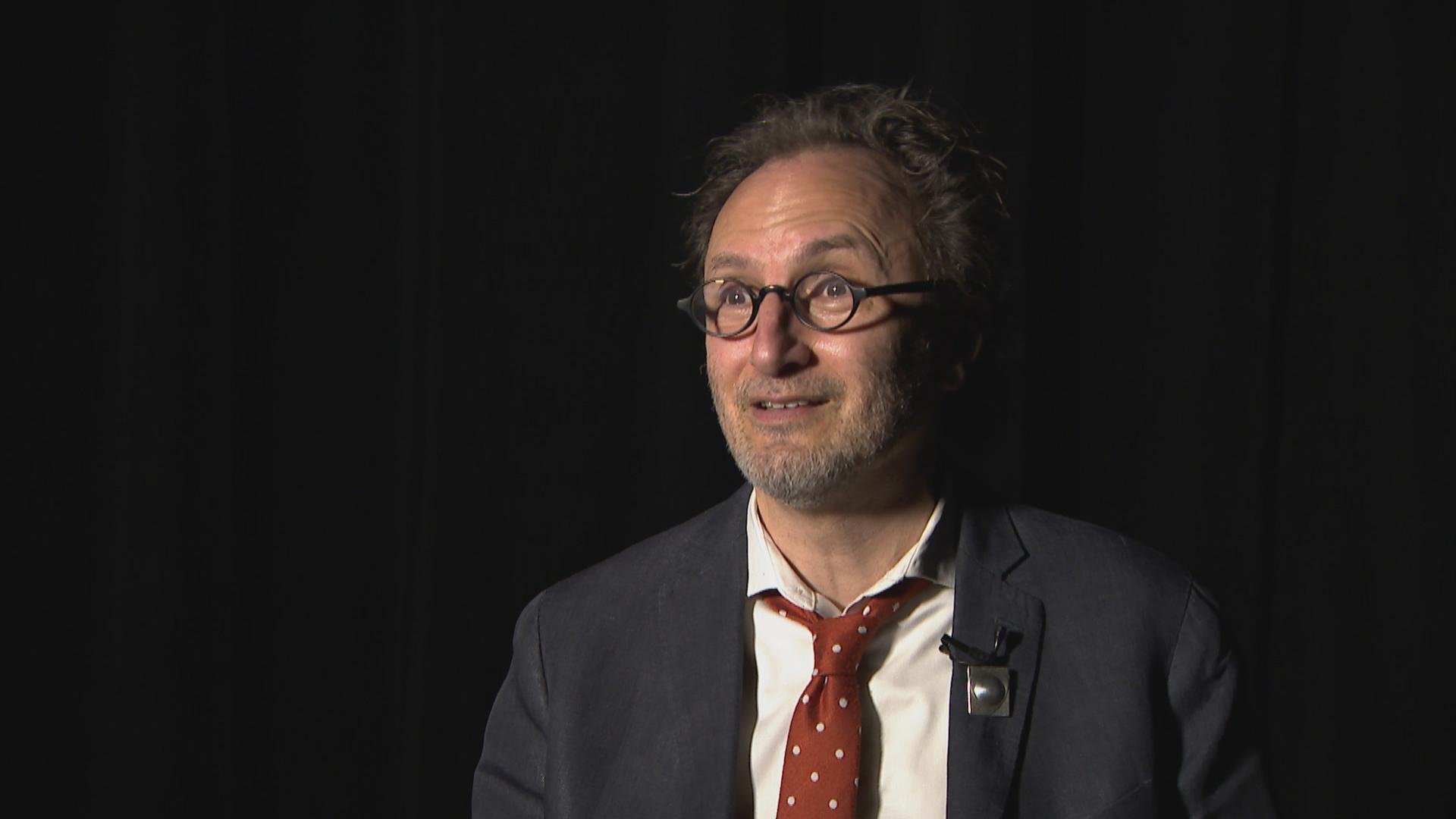 Evanston artist Steve Rashid created "Into the Mist." (WTTW News)
Activities range from poetry readings with Langston Hughes to character drawings to drinks with the bartender to blackjack dealers. 
With so many rooms to visit in one hour, we're told viewers regularly come back to see what they missed.
"One night there was a family of three sisters in different cities," said Robert Rashid, blackjack dealer and co-producer." They all joined the blackjack table at the same time. The banter over their different betting styles was really funny."
It's at the very end of the night that everyone from every room finally comes together.
"When you see them in the club, it's a powerful thing," Steve Rashid said. "Suddenly you see hundreds of people dancing in their homes to the Cellar Boys. The first night, we had cast members in tears because it was such a powerful thing to realize we'd given this experience to all of these people and there were hundreds all gathered, virtually. But they were all having the same experience the same time and enjoying it." 
---
More on this story
"Into the Mist" runs Fridays at 9 p.m. through April. For tickets and additional information, visit the show's website.
Follow Angel Idowu on Twitter: @angelidowu3
---
Angel Idowu is the JCS Fund of the DuPage Foundation Arts Correspondent.
---