There have been more than 550,000 deaths from COVID-19 over the last year, and that grim number continues to climb daily. Researchers have found that for every one coronavirus death, nine people are affected. That means there about 5 million people who are grieving.
For 25 years, Hope Edelman has been writing, speaking and leading bereavement workshops. She has penned eight books, including The New York Times number-one bestseller, "Motherless Daughters."  
Her latest book is "The AfterGrief: Finding Your Way Along the Long Arc of Loss."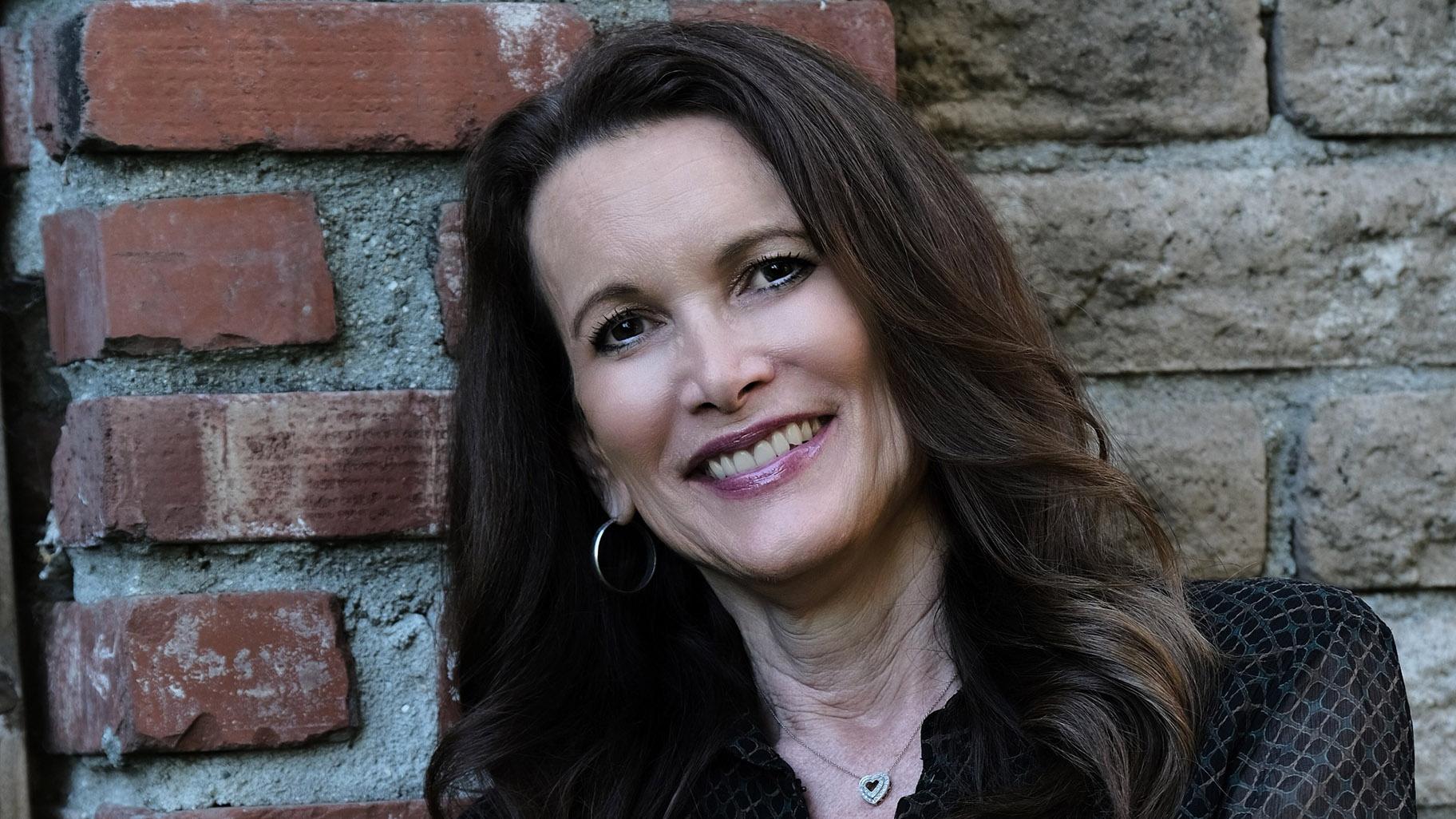 Hope Edelman has been writing, speaking and leading bereavement workshops for 25 years. Edelman joined "Chicago Tonight" to discuss loss, grief and grieving on pause, one year into the pandemic. (Credit: Hannah Kozak)
This Q&A has been edited for length and clarity.
---
You've called grief the next pandemic. What do you mean by that?
What I mean is that many of these people were not able to engage in the familiar and comforting mourning rituals during the COVID era. Our funerals were smaller, a lot was virtual. People were mourning alone, often in isolation, without the comfort of human contact. And that is probably going to result in a lot of suppressed or delayed grief, which typically starts bubbling up at a one-year anniversary, which is right around now.
Traditional death rituals that aren't happening because of the pandemic continue to be curtailed even a year later. How are people processing their grief? Or are mourners on pause?
It's an excellent question because grief really, I believe, is meant to be a social activity, which means we have to do it in community. That's how it was done from millennia until the 20th century, when it became a more individual and internal experience, or we started thinking that it was, and so that's what we're forced to do right now. But I believe it's unnatural for us. So, we need to reach out in whatever way we can right now--if it's only virtually we'll do that. But we can postpone the memorial services, the celebration of life events, even if it's two or three years later. It's important to have them so that the village can come together to grieve the passing of one of its own in person.
People are also dying alone in the hospital because they are in COVID-19 isolation. Families aren't by their bedside. How does having your family member dying alone impact survivor grief?
I think it is adding to bereavement trauma. Because we are accustomed to thinking that we can be with our loved ones in their last moments that we can say our final goodbyes that we can hear their deathbed requests, if they're able to communicate. And to not be able to do that, just adds to the sorrow and adds to the trauma of losing someone at a distance and losing someone that we love.
A lot of people are starting to hit those one-year anniversaries. What do you recommend people who are dealing with death anniversaries do while we're still in lockdown and can't have memorials?
It's important to ritualize the event in some way to acknowledge it to commemorate the life of that loved one in whatever way is meaningful to you. And I can't tell someone how to do it because it's dependent on who died, what kind of relationship you had, the cause of death. But, to ritualize it in some way, either to spend that day doing something that your loved one enjoyed doing, telling stories about them is a fabulous way to keep their memory alive. We want to help people develop an inner relationship with those who have died, because that's what they're going to carry forward.
There is not only the loss of people from COVID-19. There have been other losses, like jobs, homes, businesses, etc.  Talk about "companioning." What is it and how can it help?
It means just being able to sit with and hold the space for someone who's having a grief response. It means compassionate and curious listening. It means, instead of trying to fix someone, just saying, what is this like for you? And being able to not take on their own sorrow or their own fear or their own anxiety. And that is enormously helpful. It sounds very simple, but it's quite hard for people to do, but to companion someone in their grief, I think is really important.
In "The AfterGrief," you talk about how grief stays with people decades after a loved one's death. Would you say that it's more profound for some people who didn't have counseling or family support when the death happened, or does everyone experience long-term grief?
Well, grief is a very individual experience. Some people have temperamentally a more resilient personality. Other people need to reach out and emote. Men and women grieve differently. Women tend to express their emotions. Men problem-solve and grieve through action typically—not all—but typically. So, the 'aftergrief' is what I think grief turns into after a year or two. It transforms into something else, something softer, something more muted, but something permanent. And we ride the waves of that for the rest of our lives.
 Anniversary reactions are one manifestation of that when grief tends to bubble up, or on a loved one's birthday or on a holiday that you used to share together or at a specific time of year. And it's not just grief to deaths that we are experiencing with COVID, it's all the other losses that came at this time of year. When the spring comes and a lot of us are going to be remembering what was happening last spring, as people were losing jobs, as people may have been losing their financial security or their homes, or a way of life, or their ability to engage in classroom learning, all of that could be bubbling up right now, in addition to those that we lost.