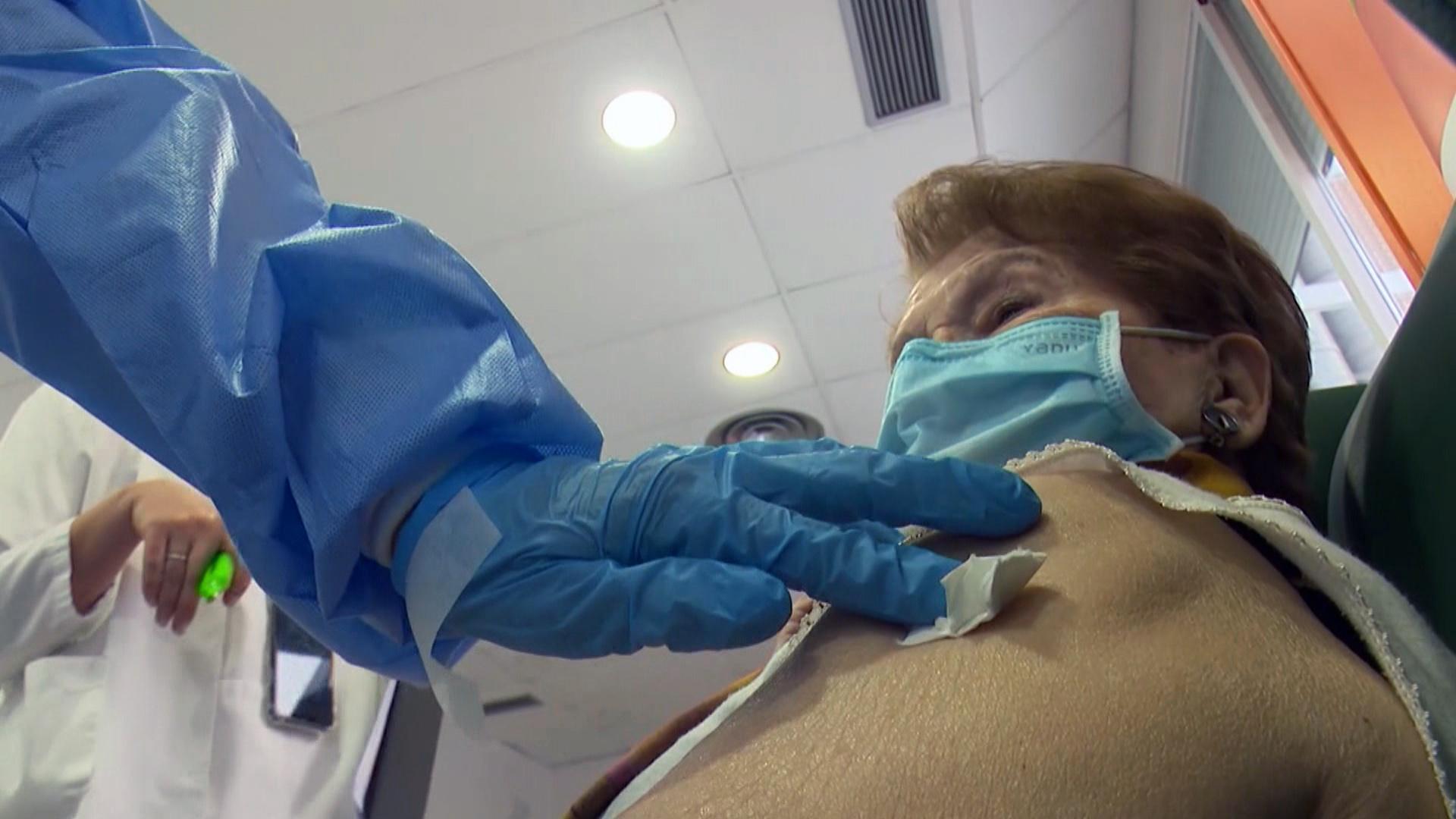 (WTTW News)
City officials will open a vaccination site for union workers designed to administer 1,200 doses of the COVID-19 vaccine per day, officials announced Monday.
The Chicago Federation of Labor site, located at the headquarters of the International Union of Operating Engineers Local 399 at 2260 S. Grove St., comes as all essential workers and those with underlying health conditions are now eligible in Chicago for the COVID-19 vaccine.
City officials said the site was the first in the nation run by organized labor for unionized workers.
The site "will help to reduce vaccine hesitancy, support our equity goals and put our city on a path to true recovery from this pandemic," Mayor Lori Lightfoot said in a statement.
Chicago Federation of Labor President Bob Reiter said in a statement that the site is designed to "vaccinate thousands of workers in the city of Chicago across dozens of industries, especially Black and Latinx workers who have been hit especially hard by the virus."
To be eligible to be vaccinated at the new site, workers must live or work in Chicago and be a union member or retiree eligible under city rules for the vaccine, which includes all Chicagoans who are older than 65 and health care workers.
Appointments will be available at www.chicagolabor.org/vaccine and will require a government-issued identification card and proof of union membership, officials said.
Approximately 84% of all Chicagoans are now eligible for the vaccine, as Chicago enters the third phase of the vaccination effort that began in mid-December.
The health conditions that qualify Chicagoans for the vaccine are: cancer; cardiac and cardiovascular disease, high blood pressure, kidney disease, cystic fibrosis, moderate to severe asthma, pulmonary fibrosis, emphysema, Type 1 and Type 2 diabetes; physical, developmental, visual, hearing or mental disabilities; dementia, Down syndrome, immune deficiencies, HIV, hepatitis, pregnancy, obesity, schizophrenia and sickle cell disease.
Restaurant and bar servers as well as hair stylists and nail technicians are also eligible for the vaccine along with those who work in the media, energy, finance, higher education, information technology, retail, government, public safety, hotel, transportation and water industries, according to the city's rules.
Chicago is administering approximately 10,500 doses of the vaccine per day, officials said.
Since the effort began, Chicago providers have administered more than 1.1 million vaccine doses, and 23.7% of Chicagoans had gotten the first dose of the vaccine while 12.2% are fully vaccinated, according to data last updated Thursday.
Since the vaccination effort began in Chicago, 36% of first doses of the COVID-19 vaccine administered went to white Chicagoans, while 30% went to Latino Chicagoans and 24% to Black Chicagoans through March 17, according to city data.
Contact Heather Cherone: @HeatherCherone | (773) 569-1863 | [email protected]
---