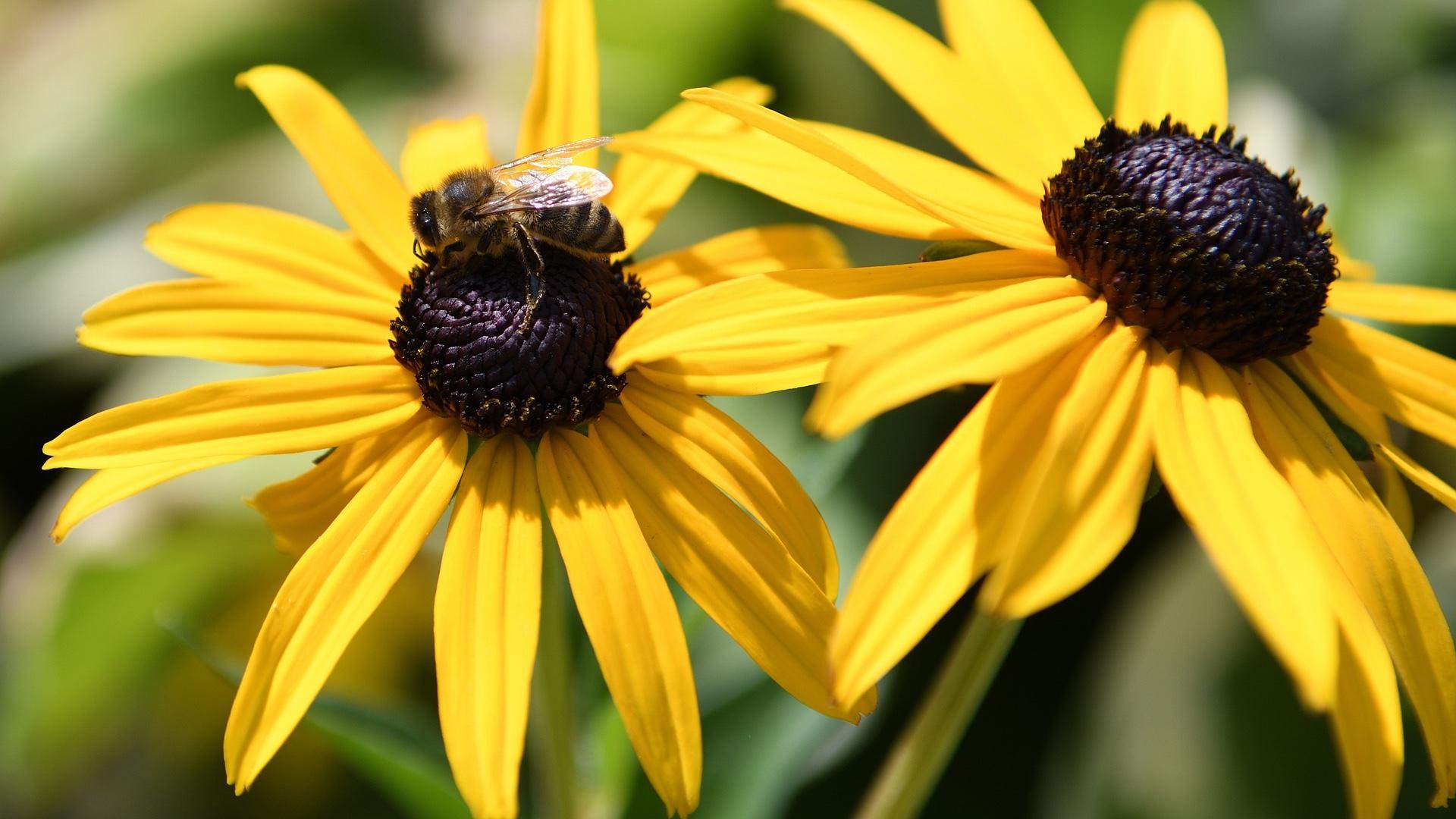 Native plants have lot of environmental benefits, but can be hard to find at nurseries. (Sqraz / Pixabay)
Native plants have been gaining in popularity among gardeners, but it can be challenging to find a wide selection at area nurseries, particularly when it comes to what might be considered "deep cuts" on the natives list.
A couple of organizations have stepped into the breach with plant sales that offer a substantial range of not only flowering natives, but also grasses, shrubs and trees. 
Sales sponsored by Openlands and the West Cook Wild Ones chapter are now both taking orders online, with plants purchased via the former available for shipping and those purchased from the latter available for pickup. Quantities are limited, and some plants have already sold out, though stock is being replenished in some cases.
The Wild Ones sale includes an option to buy plant "kits": 10 plants for $30, grouped according to categories such as "made in the shade" or "bird-bee-butterfly buffet." Online ordering is open through May 18, with pickup dates June 3-5 at locations in Maywood and Lemont.
Openlands' partner, Possibility Place Nursery, has an extensive selection of native trees, including a number of oak varieties and the increasingly sought-after paw paw. Trees and shrubs will begin shipping April 1, and perennial shipments will start May 15.
The websites for both sales provide detailed information about each plant, such as bloom time, sun/shade requirements, expected height and soil preference.
Other plant sales  
Many longstanding plant sale fundraisers were canceled in 2020 due to the coronavirus pandemic. A number have returned in 2021, either online or with safety guidelines in place for shopping in-person.   
The Kilbourn Park Greenhouse plant sale, with options for vegetable and flower gardens, has moved to online sales and contactless pickup. Cold season plants are available for order through April 15, with pickup April 23-25, and the warm season plant sale runs March 29 through May 7, with pickup May 14-16. Seedlings are all grown organically in the greenhouse. 
Tickets for the Morton Arboretum's Arbor Day plant sale, set for April 29 through May 2, can be purchased starting April 1 for members and April 8 for the general public. The cost of a ticket includes access to the plant sale, admission to the arboretum and a $10 voucher to be used toward plant purchases. The Arbor Day event is billed as one of the largest seasonal plant sales in the Chicago region.
The selection at the Wicker Park Garden Club plant sale is notable for having been chosen by club members with an eye toward varieties that perform well in Chicago, be it on rooftops, in containers or yards. House plants are also available. The sale will take place May 8, with a rain date of May 9. 
The Oak Park Conservatory's plant sale offers thousands of plants grown in its own greenhouses. Both edible and ornamental plants are included in the sale, which will take place online. The sale's website opens to conservatory members April 1 and to the public April 17, with orders closing May 2. Curbside pickup is May 11-13.
Contact Patty Wetli: @pattywetli | (773) 509-5623 |  [email protected]
---