Albany Park, on the city's Northwest Side, is a diverse area, with more than 40 languages spoken in its public schools and many residents who were born outside the U.S.
About half the area's population is Latino. There's also a significant Asian American population, particularly of Korean descent, with a strip of Korean businesses along Lawrence Avenue. Some residents in Albany Park are worried about the rise in anti-Asian rhetoric and violence. At the same time, COVID-19 presents a still-significant threat to the health of residents and small businesses.
Interactive map: More from our community reporting series
Christine Yu owns Bliss Shop at Pulaski Road and Lawrence Avenue. The store sells CBD and hemp products, as well as cannabis accessories.
"As a cannabis user and as a woman, I always felt like the stores aren't the most female-friendly. They don't cater to a lot of ladies," Yu said.
So, she created a business where anyone can feel comfortable walking in and asking questions.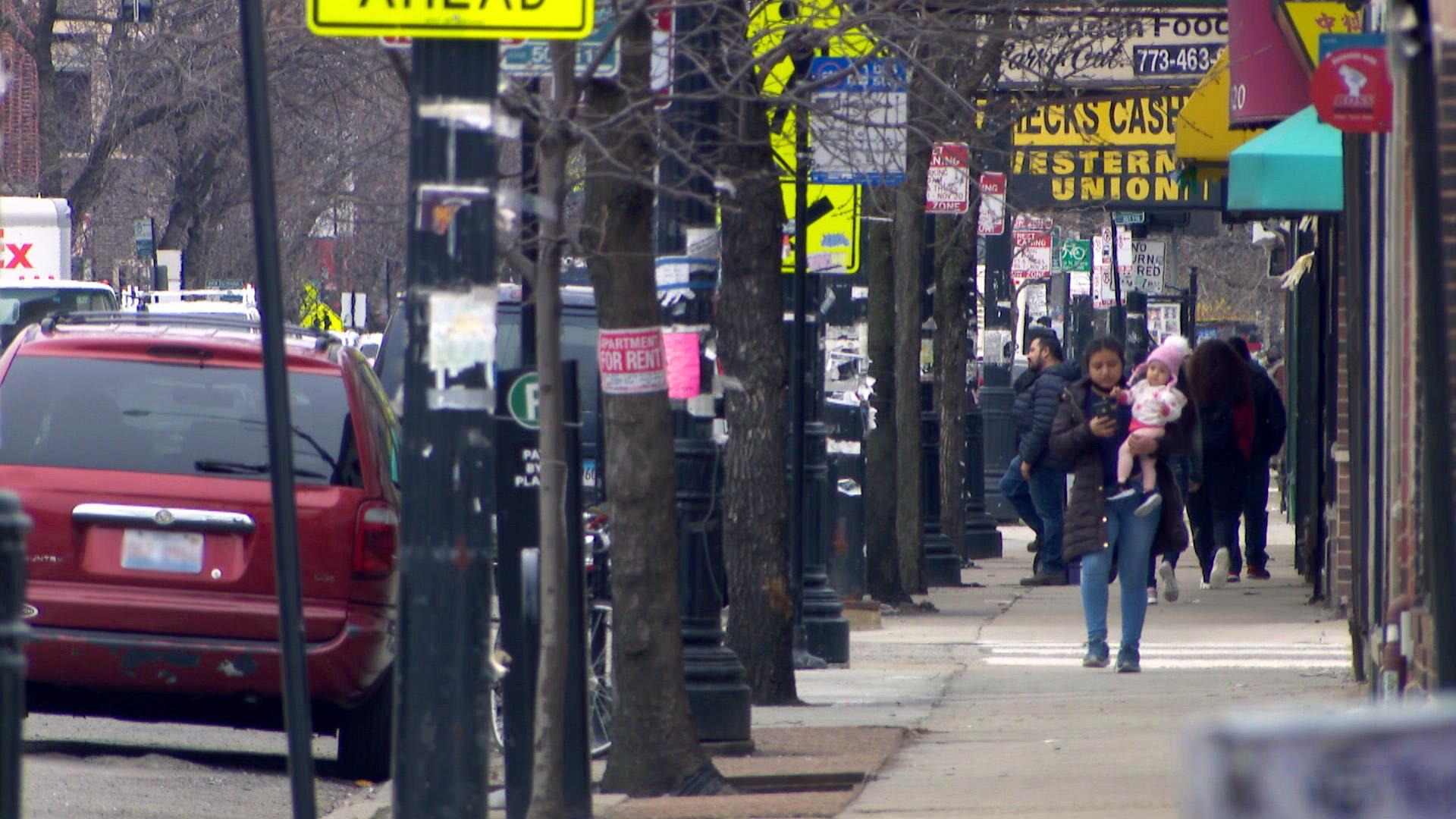 Businesses line a street in the Albany Park neighborhood. (WTTW News)
"(People) visit us and they see that our idea, the concept, everything is completely different. It's not what you would picture of a typical smoke shop," she said.
Yu says mail order sales, and possibly an increase in CBD and cannabis use driven by the pandemic, helped her stay afloat. "I'm really lucky," she said.
READ: Affordable Housing Development in Albany Park Heads to City Council
Yu grew up on the Northwest Side, and she's close with her grandfather, who lives near her business. Amid the rise in anti-Asian rhetoric and violence, she says older folks in particular are on her mind.
"I feel like it's been a lot of Asian elderly that have been targeted," Yu said. "There's a lot of caricatures, a lot of stereotypes when it comes to Asian people, and you really need to let that go. We're humans just like anybody else."
The Hanul Family Alliance has served seniors in Albany Park and around the Chicago area for more than 30 years.
"(We offer) nutrition, meal delivery, ESL, immigration and home care, but also just the mental health and just that awareness as well," said Hanul's Bree Yoo-Sun McLuen. "With the pandemic – and seeing that reported 150% rise in anti-Asian hate crimes – I do think it's a moment for us to take pause and have that alliance together."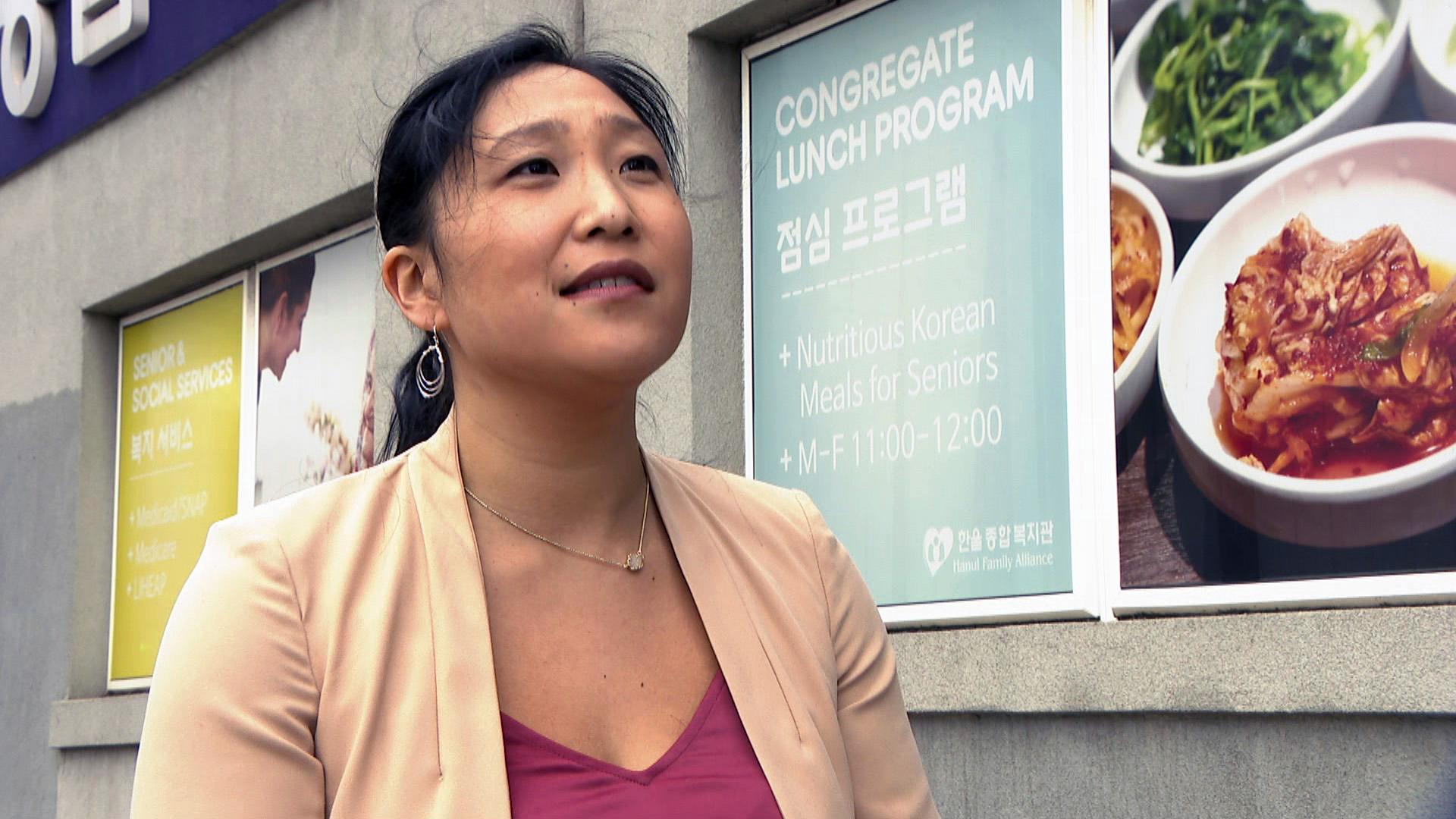 Bree Yoo-Sun McLuen (WTTW News)
Hanul started as a Korean American senior center, but in a diverse place like Albany Park, now serves everyone – and it adapted its services quickly to the COVID-19 era.
"It all just kept going … Hanul never stopped and is very resiliently rooted," she said.
Asian Youth Services is another long-running organization in the community. Shari Fenton started the group some 30 years ago after seeing children from refugee and immigrant families who needed help with education. Adapting her after-school program in a small indoor space isn't feasible, so much of Fenton's work now is providing free food – to anyone.
"There's lots of people, not just the families we deal with, but a lot of people in the neighborhood are hungry," Fenton said. "We'll give food to anyone who wants it."
While the after-school programs are on hold, they have done some online tutoring, and the group's scholarship program to send students to private schools is alive and well.
"Kids getting a good education is really empowering," Fenton said. "We're talking about kids whose parents … didn't get to go to school for a very long time, and their kids are graduating from college."
Fenton says she's hopeful the end of the pandemic is in sight so she can have her space once again bustling with kids.
Andrew Chao of Somethin' Sweet Donuts also feels a sense of hope. Somethin' Sweet is a family business. "Everything's made by my dad, who's the baker, and I sell them," Chao said, laughing. "We're known for our red velvet donut, my personal favorite ones are the blueberry (and) old fashioned, but anything you pick, can't go wrong."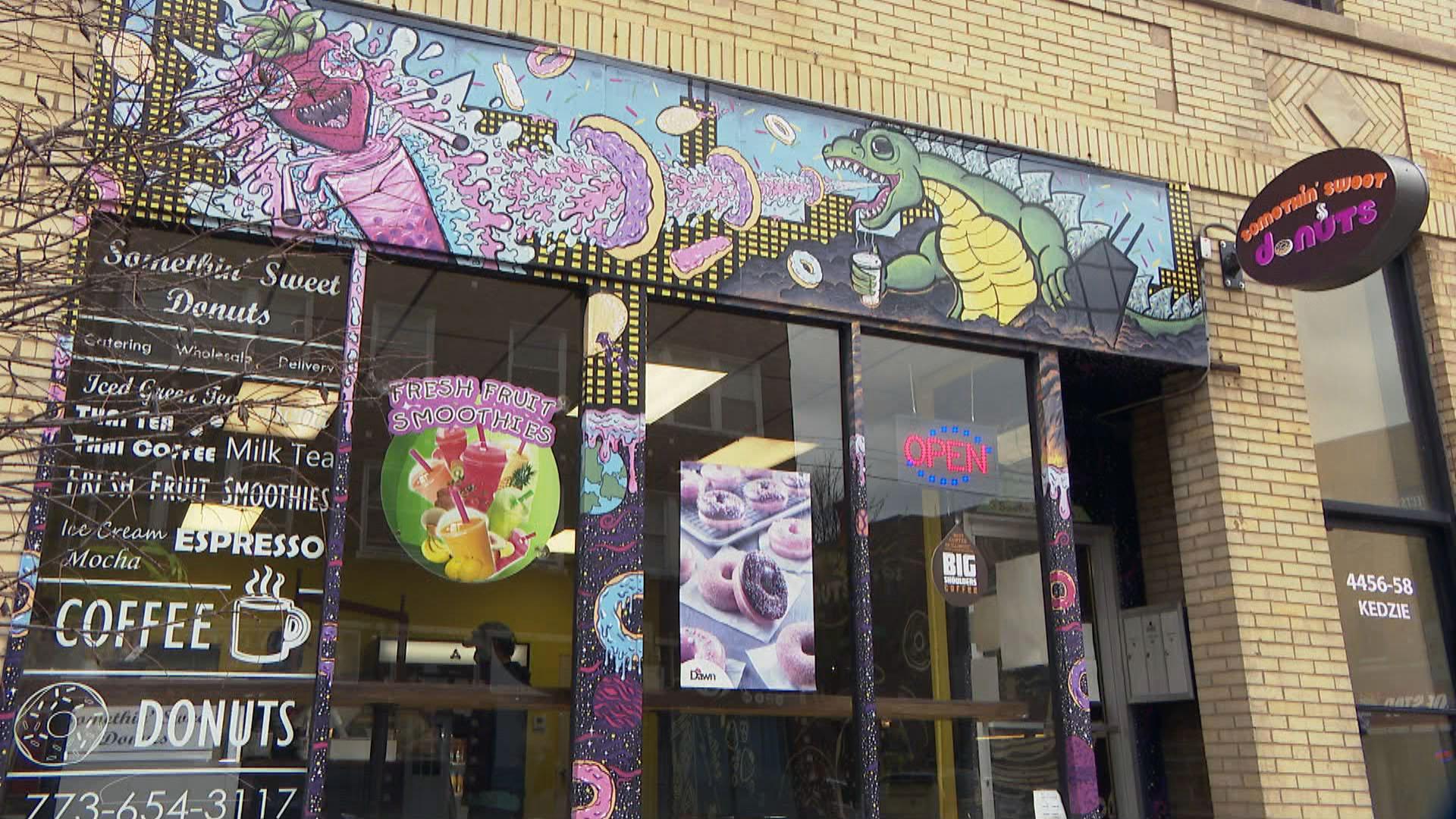 (WTTW News)
Somethin' Sweet first opened in 2012 and moved to Albany Park in 2019. When the pandemic hit the following year, Chao says it was "definitely scary at first. But we would have people come in just to see how we were doing or tip way too much. … Our family, we feel very grateful that everyone has been coming in to support us."
Chao think this neighborhood has a strong sense of community pride. "Albany Park is definitely a hidden gem in the city," he said.
Hanul's Bree Yoo-Sun McLuen says she's also seen that sense of community pride and support during the pandemic, and especially in the wake of the mass shootings in Atlanta.
"We just want to let everyone in the community know how thankful we are for seeing us and standing with us in solidarity," she said.
Hanul Family Alliance is one of dozens of sponsors taking part in a rally and vigil for the Atlanta shooting victims being held Friday in nearby Horner Park. Find details here.
Community Reporting Series
"Chicago Tonight" is expanding its community reporting. We're hitting the streets to speak with your neighbors, local businesses, agencies and leaders about COVID-19, the economy, racial justice, education and more. See where we've been and what we've learned by using the map below. Or select a community using the drop-down menu. Points in red represent our series COVID-19 Across Chicago; blue marks our series "Chicago Tonight" in Your Neighborhood.
---