While several Chicago Public Schools have removed police officers from their buildings, 55 schools in the city still have school resource officers.  
On Wednesday, after months of meetings with students, parents and other partners, the school district and five community organizations laid out recommendations for those schools to pursue a more holistic approach to safety. 
Among the recommendations for those 55 CPS schools are implementing expanded access to mental health resources, promoting leadership roles among the student body and including parents and community members in important school decisions.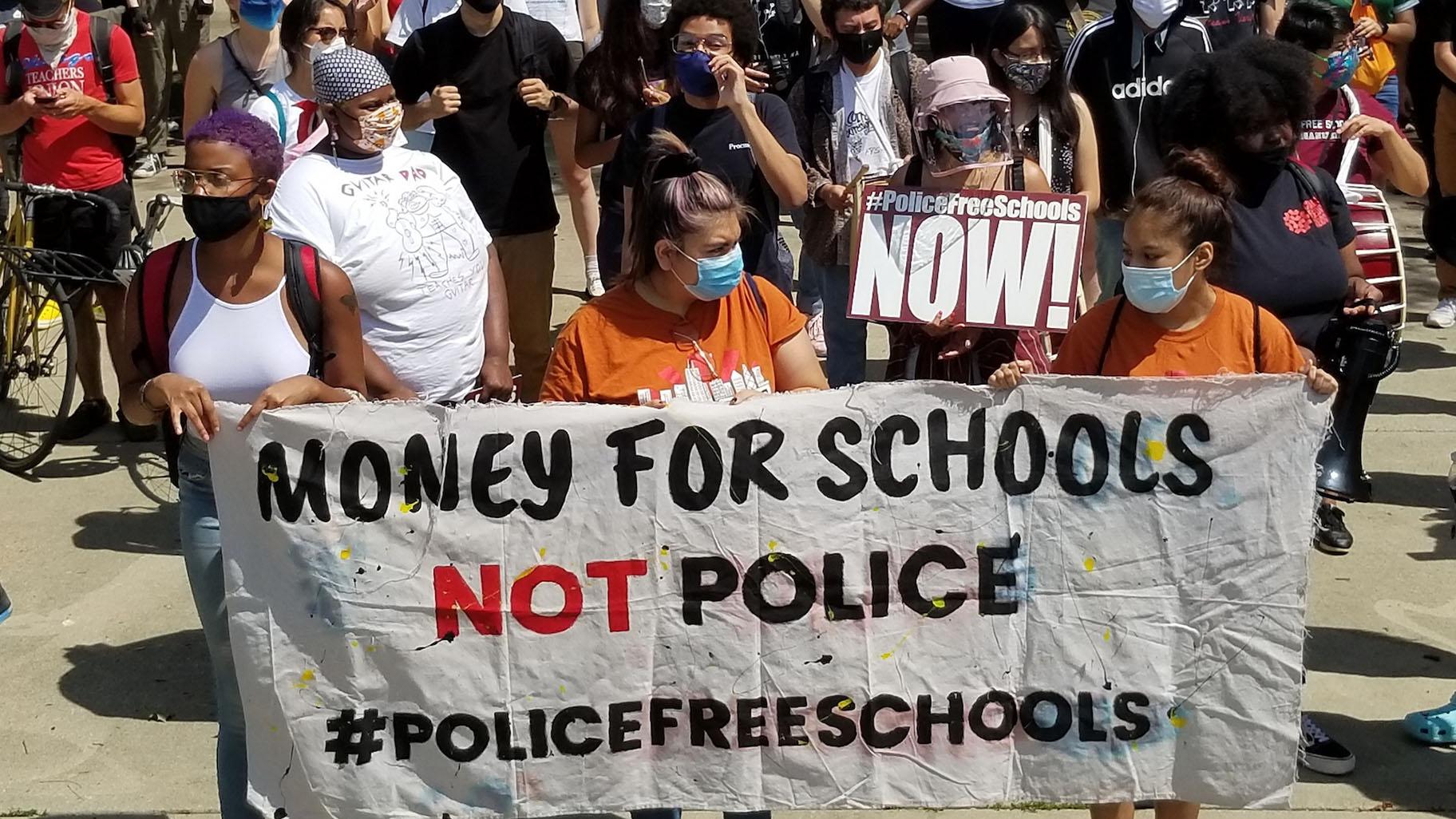 Youth activists organized a peaceful march to Mayor Lori Lightfoot's home on Aug. 13, 2020 to demand the removal of resource officers from Chicago Public Schools. (Matt Masterson / WTTW News)
CPS Chief Safety and Security Officer Jadine Chou said ensuring staff are properly trained to address students' needs is key. 
"Look at mental health support for our students – particularly in the sense of capacity and capability," Chou said. "So making sure that the people we do have to have the right skill set so that they're looking at things from a trauma-informed lens and make sure we're not inflicting more harm on young people through these experiences." 
For years, students and parents have alleged excessive force and inappropriate contact by police officers in CPS schools – particularly impacting students of color.
With the school district's recommendations in mind, each school will vote on specific safety measures in June.