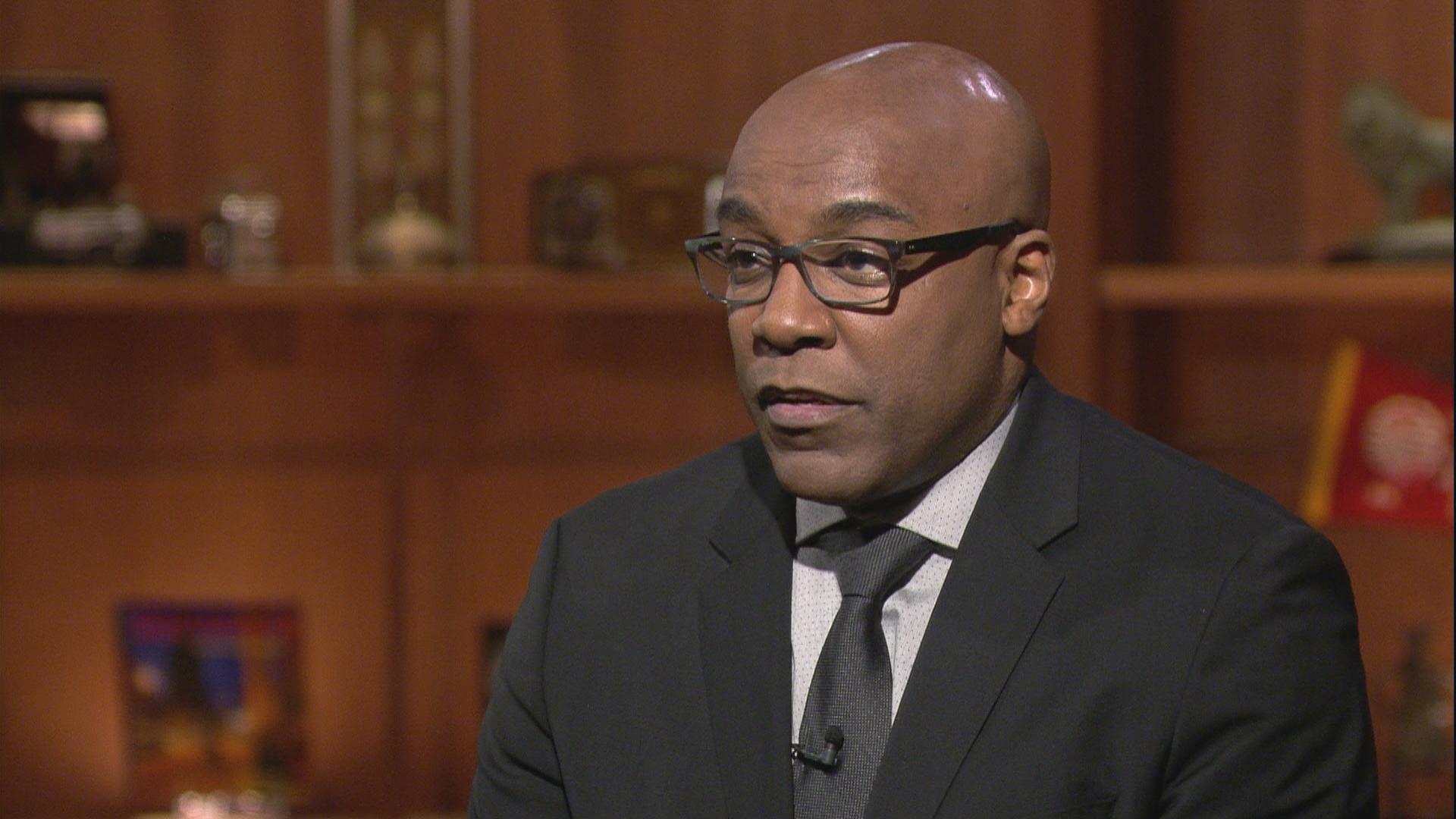 Illinois Attorney General Kwame Raoul appears on "Chicago Tonight" on Feb. 21, 2019. (WTTW News)
The series of changes proposed by Mayor Lori Lightfoot to the way the Chicago Police Department serves search warrants does not go far enough to prevent mistaken raids like the one that left Anjanette Young handcuffed and pleading for help in February 2019, Attorney General Kwame Raoul announced Wednesday.
Raoul said the the police department should ban no-knock search warrants "or, at minimum, severely limit their use." Lightfoot's proposal would ban no-knock warrants "unless in specific cases where lives or safety are in danger" with the approval of a bureau chief.
"CPD's proposed updates to its search warrant policy are an important step to begin ensuring that search warrant policies and practices protect the safety of all involved, but there continues to be need for improvement," Raoul said in a statement.
The revised search warrant policy has yet to be finalized by the police department.
Don Terry, a spokesperson for the Chicago Police Department, said police leaders were in the process of reviewing the more than 600 comments it recieved on the proposed policy. The public comment period on the proposal ends at midnight Wednesday.
Mayor Lori Lightfoot said she would consider the attorney general's feedback.
Raoul's office is charged with enforcing the consent decree that requires the police department to implement reforms after a federal investigation in 2016 found it routinely violated the constitutional rights of Black and Latino Chicagoans. The revisions will also have to be approved by the federal judge overseeing the consent decree.
"These 'wrong raids' have traumatized innocent people, including children," Raoul said. "Evidence suggests that wrong raids occur more frequently in minority communities and often involve displays of firearms in front of children, the elderly, and other vulnerable residents. Despite the trauma inflicted, these incidents have often gone untracked and frequently fail to result in discipline for those officers involved."
Raoul also recommended that officers be required to consider "de-escalation techniques when executing search warrants" while "enhancing reporting requirements related to wrong raids" and inviting "mental health professionals or social workers to assist police with the execution of search warrants."
Raoul's opposition could bolster attempts by several aldermen, including five Black female members of the City Council, to propose more far-reaching changes to the department's search warrant policies, including an outright ban on no-knock warrants and require officers to use "tactics that are the least intrusive to people's home, property and person and least harmful to people's physical and emotional health," while tracking warrants.
Contact Heather Cherone: @HeatherCherone | (773) 569-1863 | [email protected]
---