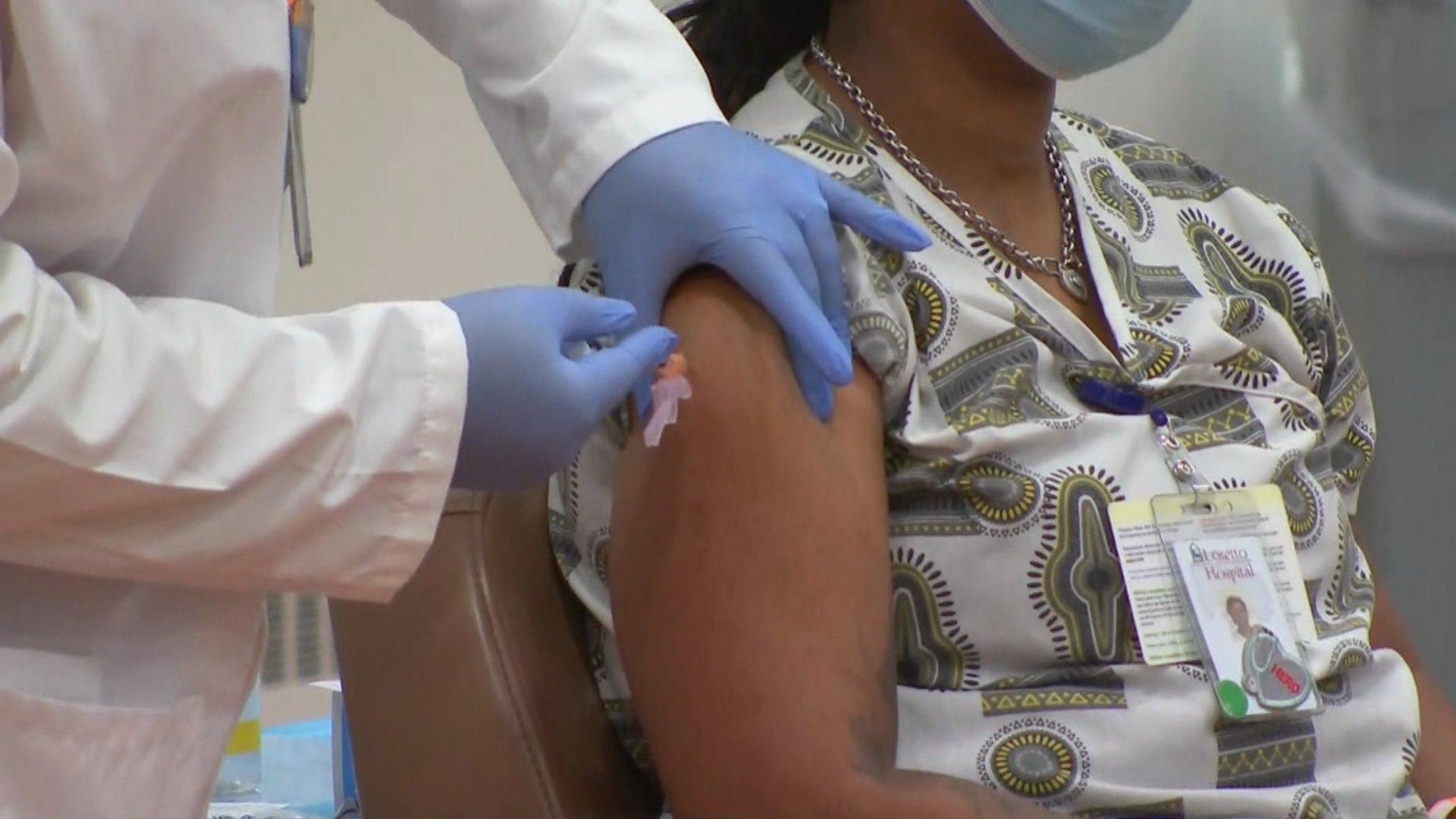 The first doses of the Pfizer vaccine in Chicago were administered at the Loretto Hospital on Tuesday, Dec. 15, 2020. (WTTW News)
Illinois residents who work in higher education, government and media will be eligible for the COVID-19 starting Monday, Gov. J.B. Pritzker announced Friday.
The expansion of the vaccination effort does not include residents of Cook County or Chicago, which have imposed tighter restrictions on who can get the life-saving shots in an effort to make sure those most in need of the limited supply of vaccine are inoculated first.
Illinois plans to make all residents eligible for the vaccine on April 12.
Pritzker credited the Biden administration boosting vaccine shipments to Illinois to more than 800,000 first doses during the week of March 15. State officials expect those shipments to reach 1 million doses per week in April.
Mayor Lori Lightfoot announced Wednesday that Chicago would allow all essential workers and those with underlying health conditions to get the vaccine starting March 29.
Cook County officials have not yet announced when all essential workers will be eligible for the vaccine.
Contact Heather Cherone: @HeatherCherone | (773) 569-1863 | [email protected]
---